Not owning a Naga Warrior, I have chosen the Undead Priest for my battle challenge.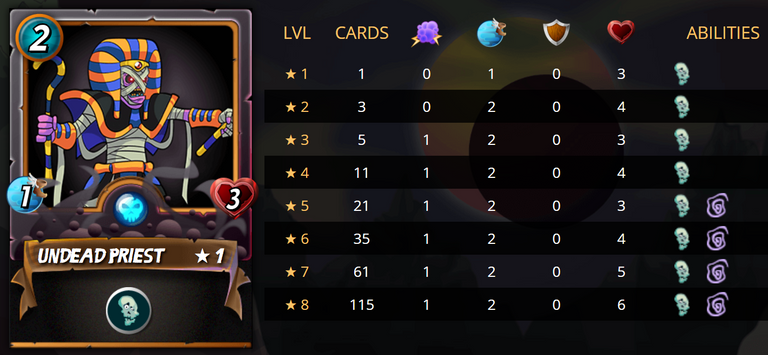 rarity:
source of magic:
edition:
circulation:
market price:
circulation gold edition:
market price gold edition:
Let's see in detail the pros and cons:
low mana cost
abilities: weaken (lev 1), slow (lev 5)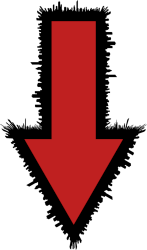 no magic attack lev 1-2
poor stats increase
---
Ruleset:

My lineup: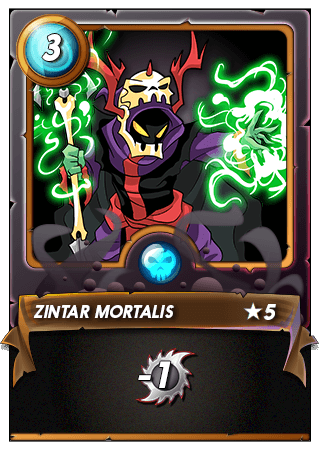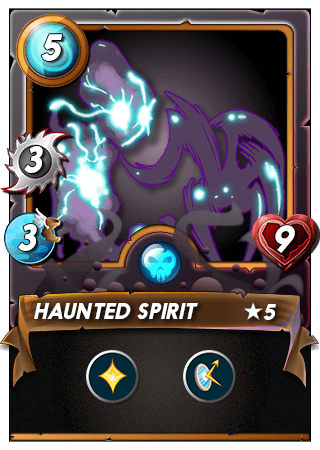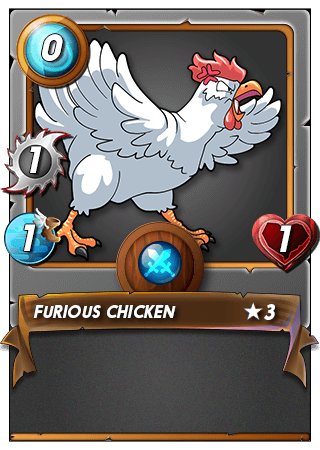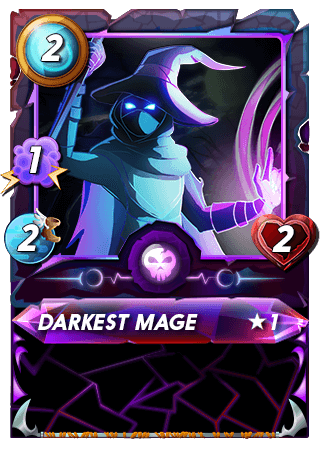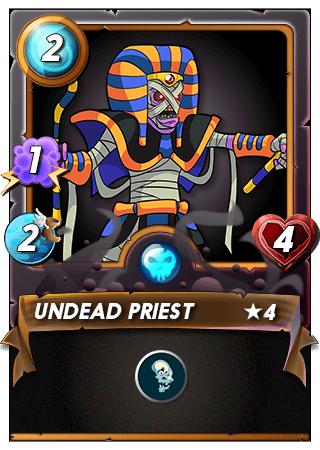 You can always rely on a Haunted Spirit in the 1st line, especially at level 5, high health and melee attack and a double very special abilities. If you also got a buddy like the Undead Priest, things can get better thanks to the weaken effect.
The battle:
My team got a much better health level against some very speedy monsters and with more abilities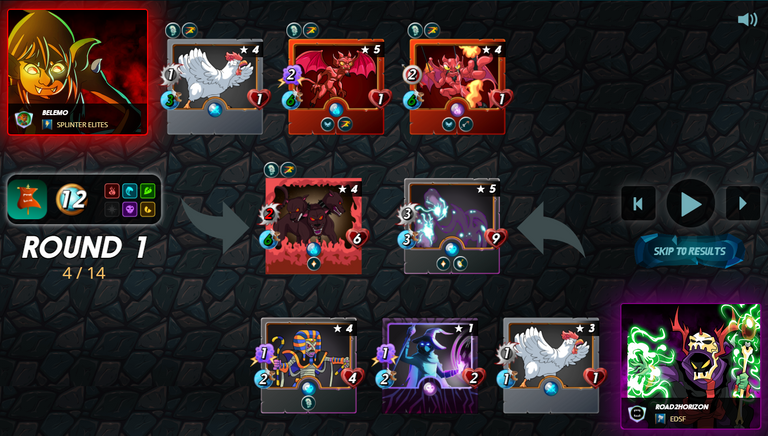 The magic reflect killed a flying monster with no effort, while all my team focused to take care of the one in the 1st line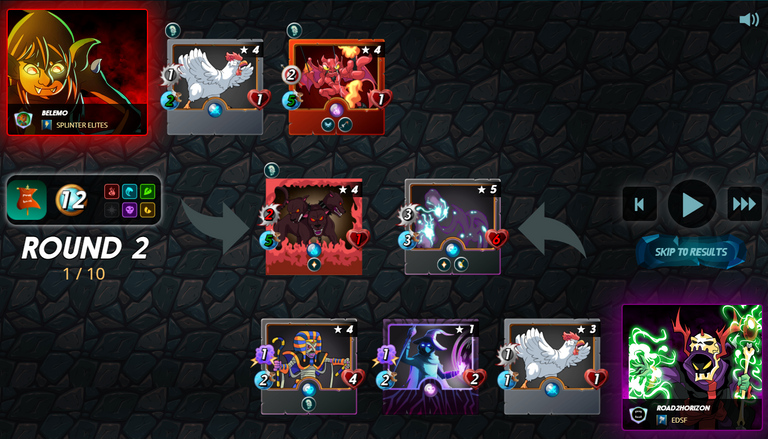 Battle link
SHARE YOUR BATTLE Weekly Challenge!
screenshots of the author