Splinterland Silver League Leaderboard!!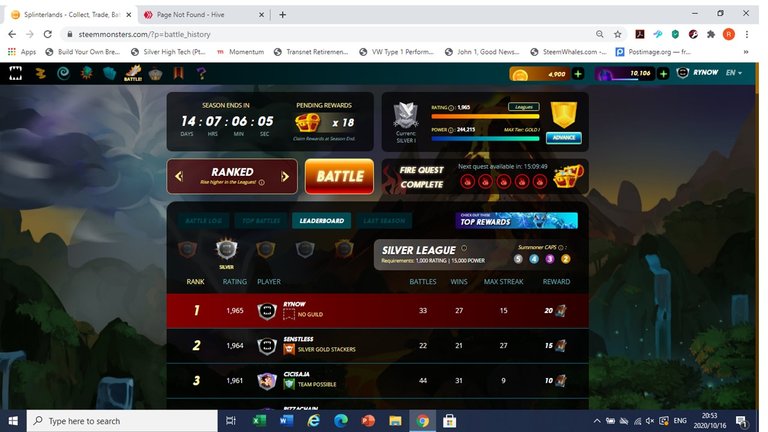 The new season of Splinterlands started, and I was put into Silver League. It took me a day to work me up to the number 1 position on the leader board.
In one of my previous posts, I did write that I was frustrated in the silver league, as I came to close to the top position, but most fights, I won, I only received about 3 point, but when I lost, I lost around 36 points. I thus had to work extremely hard to progress, and slipped back quickly again. In the end, I decided to go to the Gold League, where, I could not get to the top 30.
I will see how it goes this season, I must decide, if, I want to stay in the Silver League and have a chance to get in the top 30 where, I can win some booster packs or if I will give the Golden League a go!! (Golden league have more chests after each quest and at the end of season) To make it worthwhile, I need to end in 1st or second spot!! I see in the time it took me to write this, I dropped back to 3rd, without battling!! I guess, I will gain more by advancing to gold league!!
What is your thought on this, stay in a lower league or advance when you can??
I hope you enjoyed the post.
Stay Safe!