My day started off with a tournament. A first in fact and I had no idea what to do or how it would go. I had tried once before on my mobile and it had not turned out right. So, today, I sat before my PC and lost horribly.
A few hours later, my account where I had unlocked Silver III and a quest saw me tumbling downward to bronze 800 something which was terrible. I kept playing and went on losing. Finally, I decided to play with another splinter and somehow got my quest completed.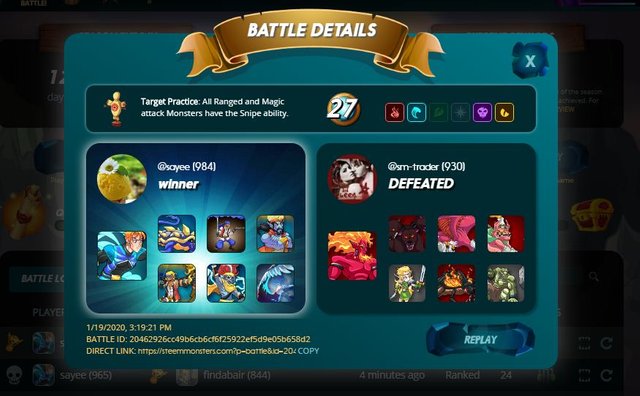 Lesson learned
When you start to lose, just get up and walk away. Do something else, refresh your mind and come back to play. I did not do that and kept losing and also became more irritated.
Buying cards
If you can and want to buy those special cards, visit peakmonsters or monstermarket and decide which card you want to buy. Buying single cards is better than gambling with a pack. There are options that show you how to select the card as per the splinter and the foil and the version.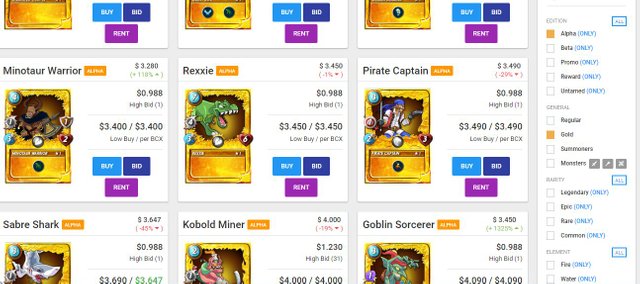 So, if you want a water splinter - gold foil card in the Beta version, click the respective tabs. It will easily shortlist the cards available for you to purchase.
Remember to deposit either steem, sbd or dec in your peakmonsters account otherwise you will not be able to click the buy or rent button.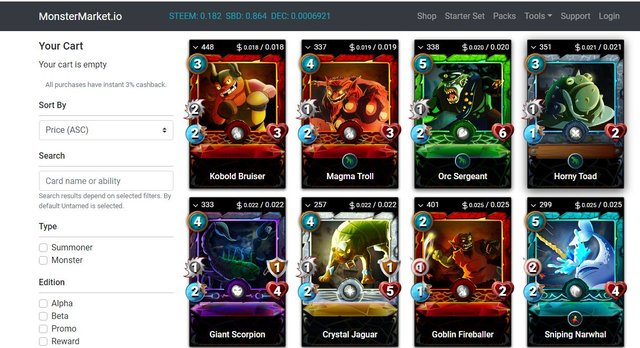 (monstermarket.io gives instant cashback and also has a shopwhere you can buy a pack for less)
If you can, do buy the card because it is better to level up your own card than use somebody else's. If you cannot afford a high priced card, it is better to rent.
Splinterlands is a game which keeps on getting better and has loads of new features being introduced often. So, the game is very interesting and does not bore you away after a while. Even if you do not have the time to play, you can rent out your cards and enjoy the passive income.
If you like, please sign up as my referral and start playing
Posted via neoxian.city | The City of Neoxian