I just got back from a camping trip, so I was unable to do anything related to Splinterlands for several days. That sounds like a bad thing, but it's not. Being somewhere away from phones for a few days was awesome. We took our dog Stella on her first camping trip, too, and she did really well.
When I got back, not only had I gotten a few more rentals (which pushed my daily income up to $3.25), but I also had a lot more in credits than the last time I'd checked.
The first one on the list was Black Dragon, which is another legendary card. I like this card, especially when it doesn't get taken out and just keeps leaching lives.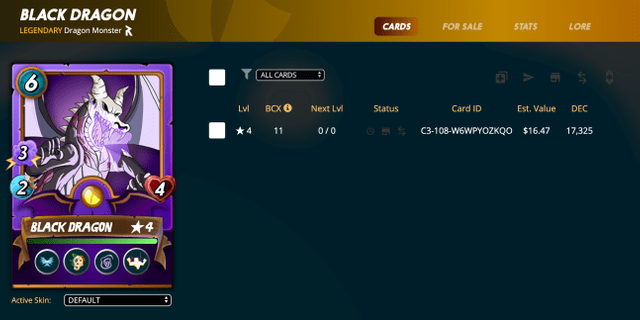 That's not, all though! I had enough to do the next one on the list as well, which was the Phantom Soldier card. This is another one I don't use very often, but I could see where it could come in handy given the exact right set of circumstances. A magic attack of 4 is pretty good. Use Delwyn or Archmage and make it 5. 8 mana is a pretty hefty cost, though.

Oh no! Shark Monsters!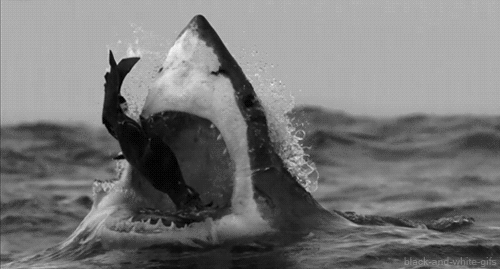 ### Earn crypto passively every day by watching videos or completing surveys! [Click here](https://eloot.gg?ref=103393744871473447311) to sign up and start earning.




Posted using SteemPress.