Announcing the winner of the 2nd challenge to celebrate the release of the Splinterlands Untamed series and the new owner of the gold foil Failed Summoner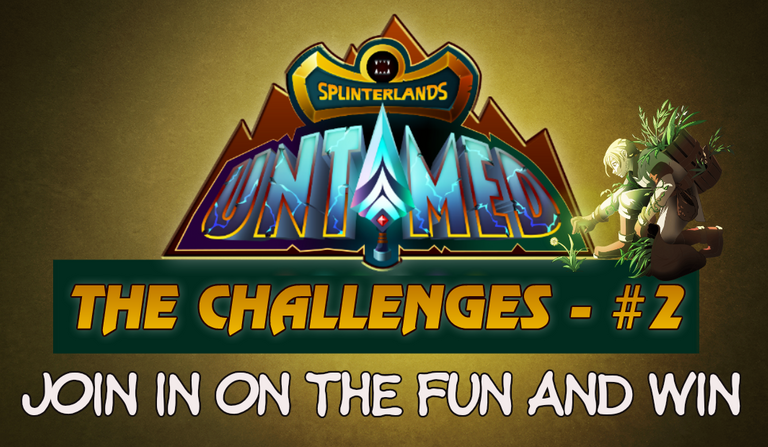 Source Untamed Image - edited with The Logo Creator 7
Untamed Challenges
Last week, I hosted the second edition of the Untamed Challenges to celebrate the release of the brand new Untamed series in the coolest blockchain game around: Splinterlands.
I've decided to postpone the next challenges for 2 more weeks. In January, I'll pick up where I left off. This gives you all a bit more time to play around with the new Untamed cards, and will - hopefully - bring in a couple more contestants.

Source - edited with The Logo Creator 7
Last Week's Challenge
For the second challenge, I asked the participants what their favorite Untamed splinter was.
@cicisaja, @guurry123, @chireerocks, @crypto-spore and @bengy submitted an entry. Thanks for participating, guys.
All participants received some tokens of appreciation and an upvote from my @monstermother- and my main account.
As promised, I'm also giving out a gold foil Failed Summoner. He might have failed as a summoner, but he doesn't fail on the battlefield!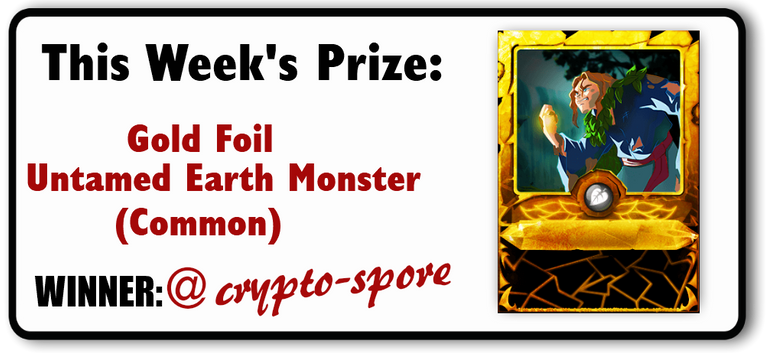 Source - edited with The Logo Creator 7


Thanks for that awesome review of the Death splinter, @crypto-spore. The card will be sent your way.



Source - edited with The Logo Creator 7
Don't have a Steemmonsters / Splinterlands account yet?
Create one by clicking the banner below:
Source


DISCLAIMER: This post contains affiliate links.

Graphic created with The Logo Creator Software
Subscribe To RSS Feed | Subscribe To Newsletter