Untamed is almost upon us and so far I have resisted the urge to get in on the hype, the kick-starter deals, and the pre-release opportunities.
The main reason is historical and not wanting to be bitten twice.
I can relate Splinterlands to the early days of Magic the Gathering. I was there for the release of the Legends expansion in June 1994.
I ordered a full box, and hindsight tells me it was one of the best investments I ever made.

...'some individual Legends cards go for serious money, could a Splinterlands card ever be the same?'...
Try and buy a sealed box of Legends now. If you can find one that's not been tampered with then you better have some very deep pockets.
If there are any left in the world you would be hard pressed to get them out of the hands of collectors. There may be 100 sealed boxes left, any more and I will be shocked.
Then came 'The Dark'. More cards were printed and the set was decent but not in the same league as Legends.


...'packs of 'The Dark' now fetch a pretty price, they can easily be tampered with and it's a terrible idea to buy them'...
Which brings me to the next set, 'Fallen Empires', and the decision (until now) to keep away from Untamed.
The set was hopelessly weak, massively overprinted and I heard outlandish tales of boxes being sent to landfills as Wizards of the Coast could not give them away.
I bought several boxes of Fallen Empires on the strength of Legends and The Dark. It was not a nice feeling and I felt more than a little ripped off.

Today we are seeing some of the new Untamed cards for the first time. First impressions tell me these are strong cards and not a repeat of the 'Fallen Empires' fiasco from late 1995.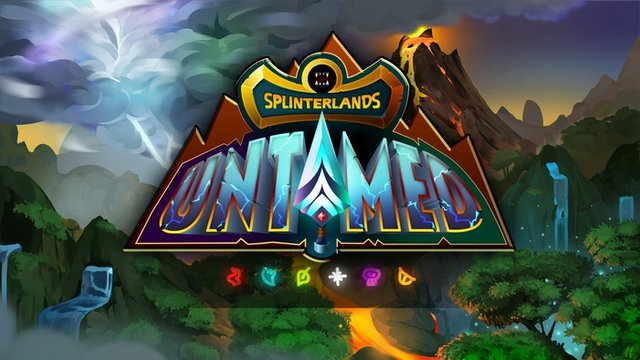 There could be repercussions to this. 'Cursed Slimeball' from Level 6 with the Redemption ability to me looks overpowered.
"Redemption", which means that after it dies, it does 2 melee damage to all enemy monsters.
There's a potential to do 12 damage upon death; don't kid yourself this monster is nothing more than a kamikaze object.
I would say '1' damage is probably better, coupled with the fact the card is common and only a single mana to cast. Only time will tell how this one will work out.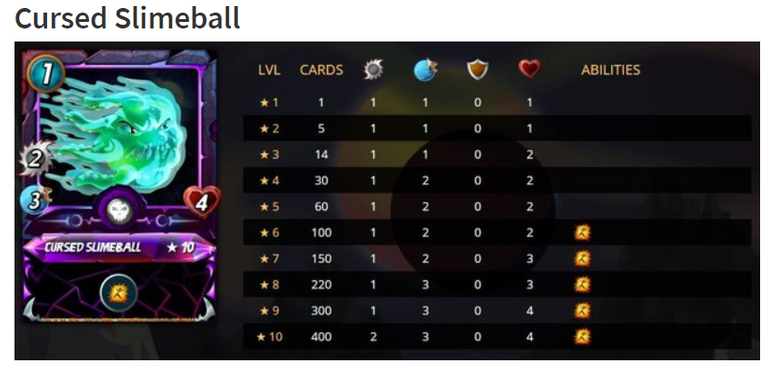 The other cards look interesting; 'Opportunity' I feel is a very strong ability and Feasting Seaweed is going to be an in-demand card.
…'but what of the Beta cards, are they going to be left in the shade?'…
Betas have grown in value by up to 300% in some cases.
I needed a couple of Serpent of the Flame cards to get mine to Level 5 and was shocked to see only a couple under $2. Only weeks prior, they were 63c each.
Gold commons have seen a massive increase. Some are bordering on the price of Uncommons with the neutral cards as always leading the way.
For the moment, Beta hoarders are are doing rather well when it comes to the financial aspect. I have a stash myself and will be watching them with interest.

In Magic the Gathering, the current game play state is referred to as 'the Meta'.
...'Are Beta's going to hold up in today's Splinterlands' Meta'?'...
We will see, but if the tasters we have witnessed are any testament to the rest of the expansion then we are going to see some strong cards arriving soon.
I just hope they have been thoroughly played using a combination of Beta's and Untamed during testing.
Power Creep
There's no doubt that the testers and designers of the 'Untamed' expansion will be aware of this problem.
The idea behind the concept is that a company has to sell its new products, but everything new they create has to compete with previously existing pieces. To compensate for this, cards end up becoming superior to other cards to the point of becoming strictly better. This means that older content becomes obsolete or relatively underpowered. Perceived power creep in Magic is often a source for complaints of the player base, predicting the end of the game.
Magic the Gathering was always susceptible to 'Power Creep'.
Regardless, seeing some of the new cards has sent me over the edge. I am about to pre-order 100 packs (with 10 free ones).
Now I just need some of those alchemy potions, though I'm still semi-unconvinced they are worth buying.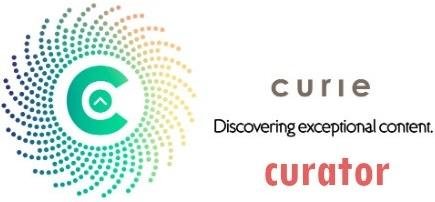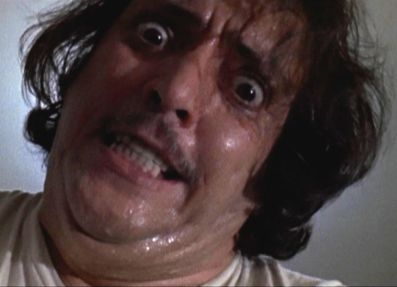 If you found this article so invigorating that you are now a positively googly-eyed, drooling lunatic with dripping saliva or even if you liked it just a bit, then please upvote, comment, resteem, engage me or all of these things.