The start of a new Splinterlands season. Should I do my Daily Quest? Eh, why bother? I only get 3 reward cards for my Daily Quest rewards. Oh, that's right, I need to complete my Daily Quests to earn scrolls for the Guild. Got to complete my Dailies, my Guild mates are counting on me.
So off I go to the arena, like a good little soldier. To do battle and win fame and glory for my guild, or at least a scroll. At the end of the day I collect my scroll and my three reward cards. Turn them over and ... OH MY! The last one starts shaking!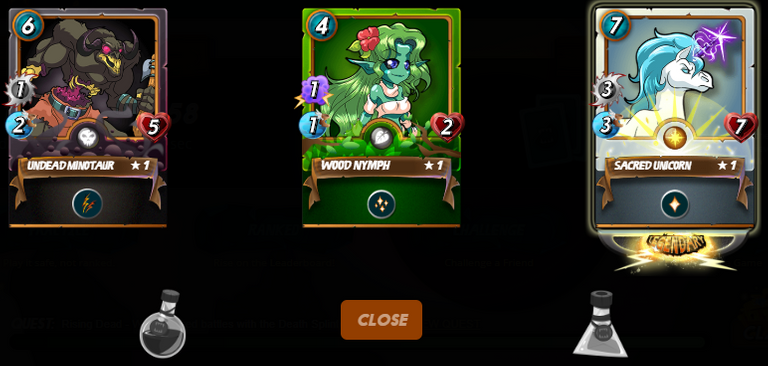 Sweet!
That was yesterday. So today, I eagerly jump back into the arena with the memory of scoring a Legendary still fresh in my mind. I blast though the Daily Quest and collect my scroll and three reward cards. Cross my fingers and turn them over...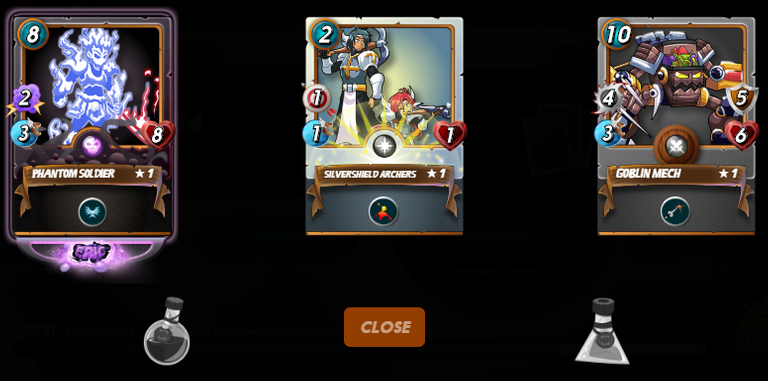 No Legendary, but still I got an Epic. Pretty good for only a three card reward.
Now I remember why I play this game. There's always a chance to win big. Even when your rewards are small.