TL;DR
-Horrors of the Splinterlands $500 Invitational Tournament is Canceled.
-Instead, 1 brand new Gorlodon WAX NFT will be dropped to each WAX wallet holding all 6 Horrors of the Splinterlands cards.
-Snapshot of WAX wallets will be taken on Thursday, 6/3 between 12:00pm EST and 2:00pm EST.
-Cards must be unstaked from Rplanet during the snapshot to be eligible for the Gorlodon drop.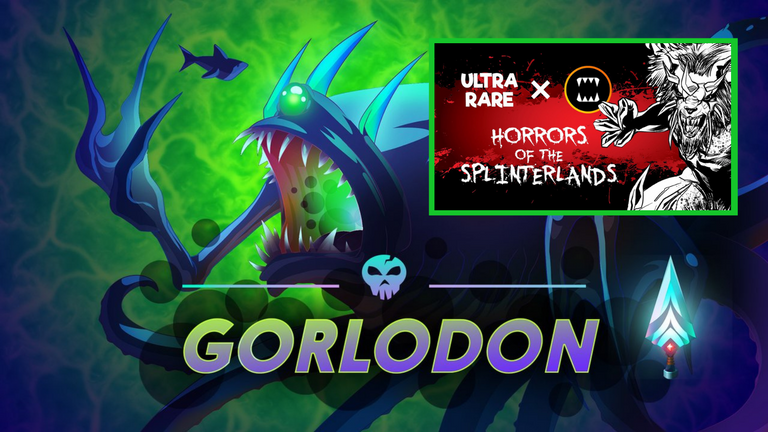 ---
At DYGYCON 2.0 back on March 13th, our friends at UltraRare released an exclusive miniset of Splinterlands-themed NFTs called Horrors of the Splinterlands to players for every 50 Untamed packs they purchased. This promotional deal sold out in record time and the HOTS sets were distributed to linked WAX wallets.
Currently on Atomic Hub's secondary market, the HOTS set is valued at around $80, with individual cards selling for $10-$15 each. These cards can also be staked on Rplanet for hourly rewards in Aether, and today we have an additional drop announcement that will benefit every hodler of the Horrors of the Splinterlands set!
Basically, players who took advantage of this promo found themselves with at least a 60-70% rebate on purchased packs in the form of UltraRare collectibles, and our announcement today will enhance that rebate even more!
The Horrors Tournament
When we ran this promotion, it was our intention to host an exclusive $500 prize pool tournament for those who held onto the completed set of Horrors cards earned. Unfortunately we have decided to cancel this tournament for reasons described below.
Too much manual work is required - Because there is no automated method (yet) for Splinterlands to pull NFT data from linked WAX wallets, hosting a tournament based on WAX wallet criteria would require lots of time and energy from our limited team and resources. We feel our time can prove more beneficial to everyone when used for other higher priority tasks.
We don't want to keep you waiting - It is not our intention to make you feel like you are stuck with these collectible cards just because you are waiting for a tournament. Feel free to sell them on Atomic Hub; there are many UltraRare collectors who would appreciate the opportunity to own them.
We are unable to enforce security for this type of tournament - Even in a password protected tournament, we cannot assure that all entrants were given the password through the proper channels. Additionally we have no way of knowing (without digging deeply into blockchain activity) if players had the ticket NFT in their wallet at the proper time, or they simply waited until they finished in the money in the tournament to then acquire the ticket. This would require a great deal of player-by-player checking and we do not have the dedicated time to manage a $500 tournament on that level.
---
A Monstrous New Drop!
Now that the Epic Gorlodons have been airdropped to purchasers of Untamed packs, you probably noticed how scary that card is. The Gorlodon was actually created as a collaboration with UltraRare as the 7th Horrors of the Splinterlands card!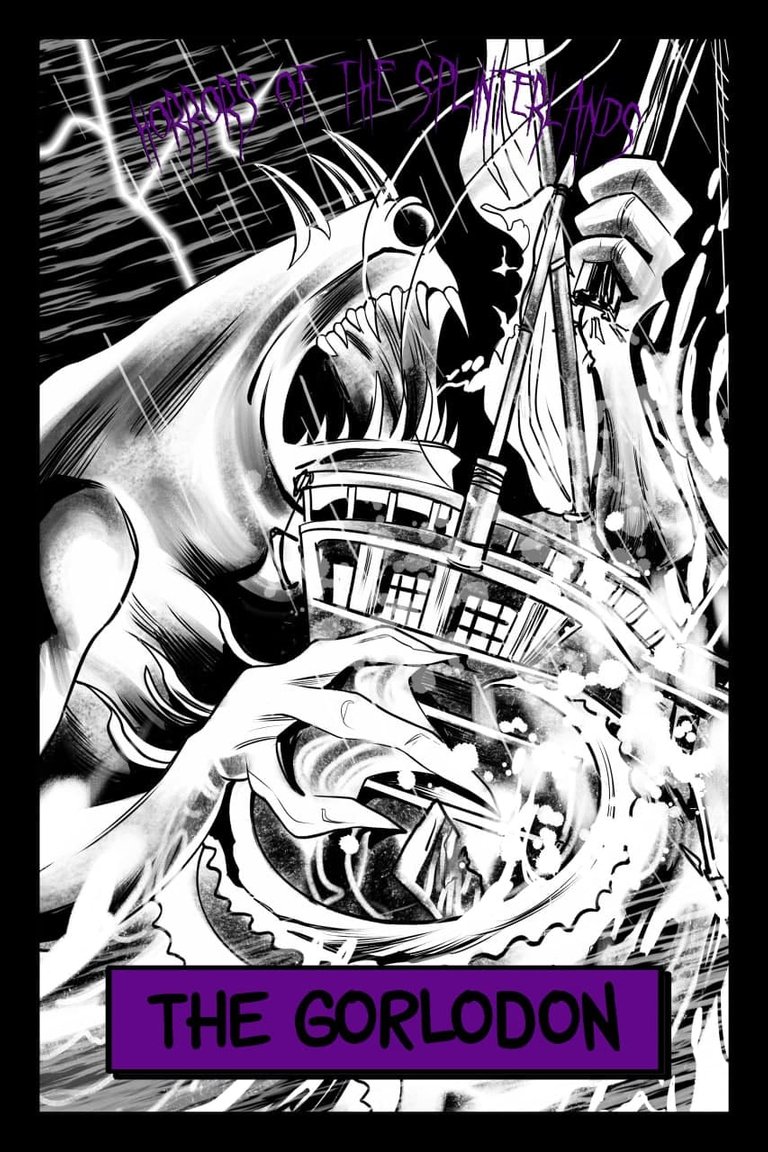 Our friends John and Richie at UltraRare have generously agreed to drop 1 of these brand new Gorlodon NFTs for every completed set of HOTS cards to their corresponding WAX wallets! Details for this drop can be found below…
-On Thursday, June 3rd between 12:00pm EST and 2:00pm EST a list will be pulled of all WAX accounts holding the completed set of 6 HOTS cards. After 2:00, you are welcome to sell or restake your cards, as you will already be on the list.
-Shortly thereafter (within a couple days), UltraRare will distribute to the same WAX addresses 1 new Gorlodon NFT for every completed set of HOTS. Wallets with more than 1 completed set will receive a number of Gorlodons equal to the number of HOTS sets they own.
Note: the supply of Gorlodon WAX NFTs will not be limited to the number distributed to these wallets. UltraRare will have final say over the total supply, and they will be distributing some to their collectors as well.
---
Please accept our apology for canceling the invitational tournament, and we hope you are all happy with this replacement of greater value.
Please remember that features like automated ticketing for Splinterlands tournaments and exclusive invitationals may come in the future, and with the addition of the SPS DAO, members of the ecosystem will even be able to submit proposals for these types of changes. In this case, we (Splinterlands marketing and content) were simply thinking wishfully for functionalities that were not yet in place.
This will not be the last time that we collaborate with UltraRare; we look forward to combining creative energies with other awesome companies such as UltraRare to bring you more value, more players and more mind-blowing fun long into the future.
-Chris Roberts, Splinterlands Content Director


| SPLINTERLANDS.COM | SPLINTERLORE | BLOG | DISCORD | TELEGRAM |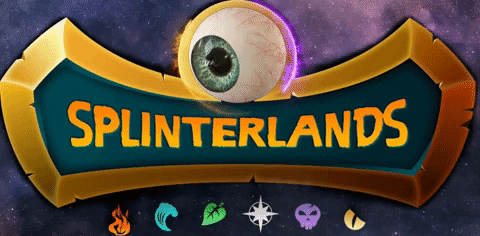 Rewards for this post are burned.🔥