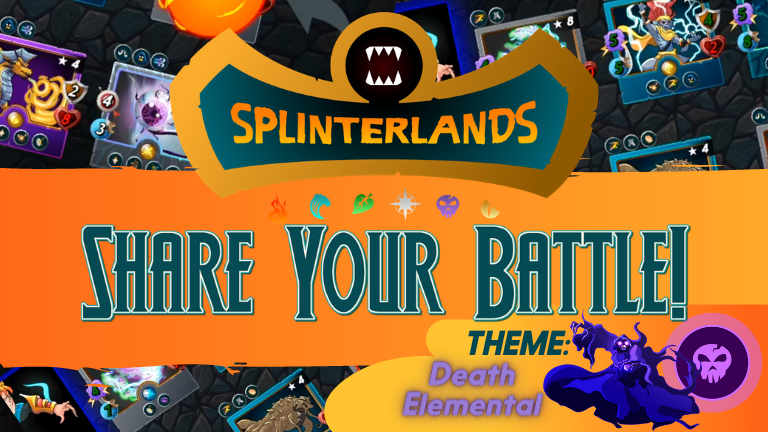 Not feeling so creative? But you've been battling your heart out?!
This challenge is for you!
Each week we'll have a new THEME for the challenge, but always required: BATTLES.

CHALLENGE RULES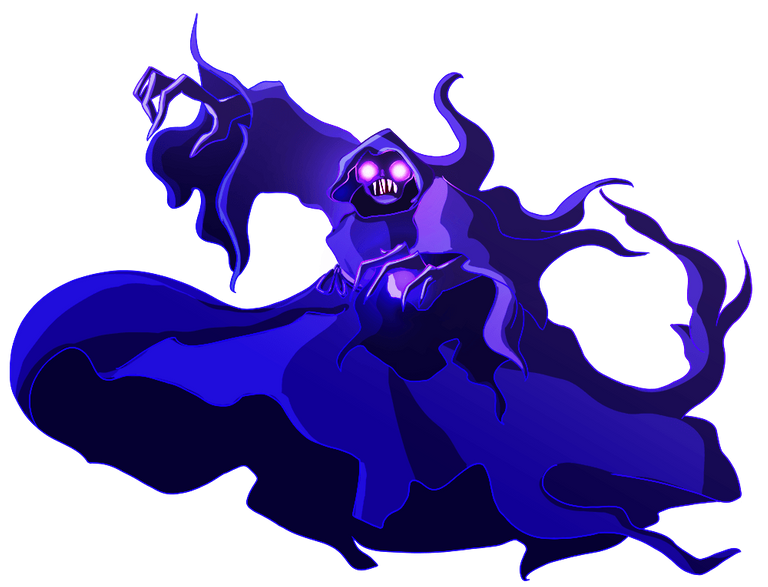 THEME: DEATH ELEMENTAL
Edition: UNTAMED
Rarity: RARE
Element: DEATH
ATTACK: MAGIC
ABILITIES: Snipe at level 1; Silence at level 4; Weaken at level 8
Note from Carrie: Oh hai, friends!😍 Yes, it's Wednesday. Yes, I should have posted this yesterday. This week is nuts! 😂 And bound to get crazier before the new year. But I'm here now! Let's do this! "Dearest Mr. Magic Death Elemental... you appear to be a bit undervalued..." Am I missing something? His stats are quite sexy. Only a 3 mana? Awesome. And all those abilities! I'm digging a magic sniper. I often try to arrange my teams so everyone is hitting everywhere. This dark whispy character fits nicely right in the middle. Do you use him there? Or elsewhere? What say you?😘@carrieallen
REMINDER: If you do not own the themed card/monster you are welcome to create a battle post and talk about ANY card/monster. Have fun!
Create a post sharing a video (link) of one of your battles with the DEATH ELEMENTAL.

Remember to link to your battle even if you also upload it to a video hosting platform (like youtube).
Make it look good. Need help formatting? Check out this ULTIMATE MARKDOWN TUTORIAL
Card Images by Level HERE.
Tag splinterlands.
Please note: the below questions are suggestions. Things to get you going. Answer them all or answer completely different ones! Make your article shine!

Tell us about your lineup. Explain why you put each card in that position and why they are a good fit with the DEATH ELEMENTAL.
Did your strategy work? What will you try differently next time?
Do you like the DEATH ELEMENTAL? Why or why not?
👉Share your post to some OTHER Social Media site. Literally ANY site. (We want more people to know the joy of playing!)
Link both your HIVE post AND the social media site you shared it to in the comment section below.
DEADLINE TO ENTER EACH WEEK: Before the current post pays out. SHARE YOUR BATTLE CHALLENGE will be posted every TUESDAY.
WHAT YOU EARN 🤑
UPVOTES! ALL participants who follow ALL rules will be given an upvote from the @steemmonsters account.
Voting Quantity
You can get a MAX of 2 upvotes per week. Please only enter TWO posts a week. Take your time. Make them awesome. 😍
Manual Curation
That's right! Splinterlands/steemmonsters is manually curating (upvoting) your posts! We currently are working with 7 amazing community curators, plus official team members also have the 'powers' to upvote! We (the curation team) work together to try to upvote in order of entry. Sometimes we get a couple of days behind, just so we can let the VP heal in order to give larger upvote values. Make sure you drop your links within a day or two of posting so we can get to it. If you ever have any quesitons or concerns DO reach out. And as always, thank you for creating amazing content and sharing Splinterlands with the world! 😍@carrieallen



| SPLINTERLANDS.COM | SPLINTERLORE | BLOG | DISCORD | TELEGRAM |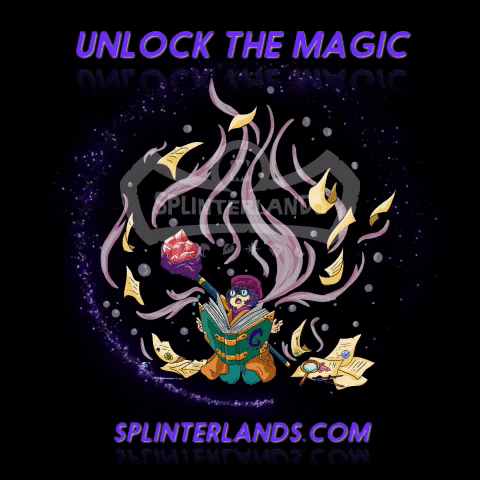 Rewards for this post are burned.🔥