Greetings to the Splinterverse! (Is that a thing yet? If not, it should be.)
---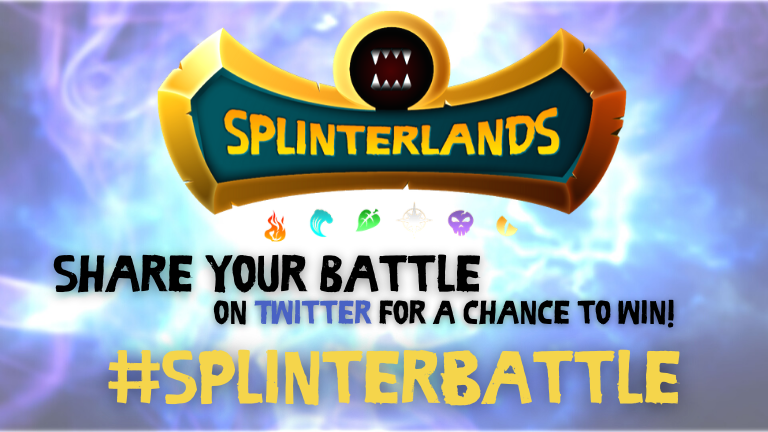 ---
Here's the deal. At @SplinterLore, we love watching battles, but we have high standards and are easily bored.
We also would love to see more single battles shared on Twitter. Do you even realize how easy it is to share a battle, or how little time it takes to actually watch one? Have you thought about the fact that even if it's not your battle, you can learn something from every battle you watch?
How to Share a Battle
This is so easy. In the main screen of the Battle page, next to each previous battle in the list, there's a little button that looks like a confused arrow going in circles. That one is to replay your battle. The one below it that looks like a molecule gives you a link for sharing your battle.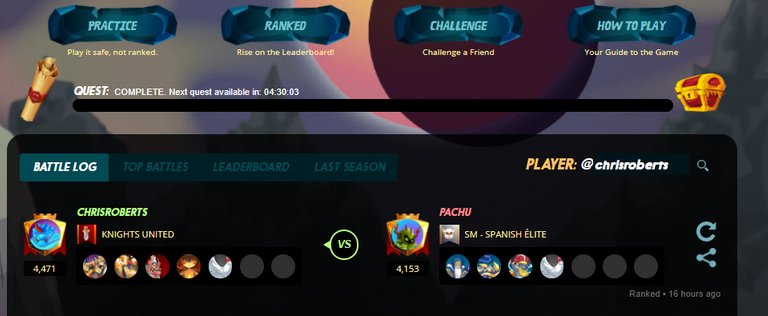 You can also get this link from the Battle Results screen right after the battle!
---
For over a year now, Splinterlands has run the Share Your Battle Challenge for social media outside of HIVE. It has grown very large, with nearly 100 people entering each week. Entrants are asked to make a post that really stands out on social media, showing what our community is really about.
We are setting up the #SplinterBattle hashtag to reward a much more simple type of share: The quick single battle. If you just had a battle that you're just dying to share, #SplinterBattle is your solution.
We're looking for awesome battles, upsets, nail-biters, and seat-edgers. If you've got a battle that has a great example of a particular ability... #SplinterBattle. If your battle is as awesome as you think it is, you might just get a reward from @Splinterlore. Our virtual pockets are starting to overflow with prize material.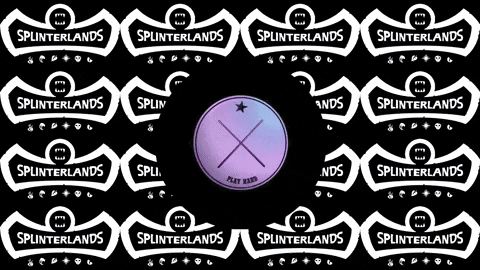 ---
Each day, we will check the tag on Twitter and reward the greatest and most epic battles! Since you're sharing a Splinterlands battle, we already know your Splinterlands name, so you might just be surprised to find a gift from @Splinter-Rewards waiting in your collection!
We'll also be using this tag to look for shining examples of well-played matches and well-used abilities. Everybody needs to learn a little something!
---
Get out there and give it a try! Share some battles on Twitter and use #Splinterbattle!
---