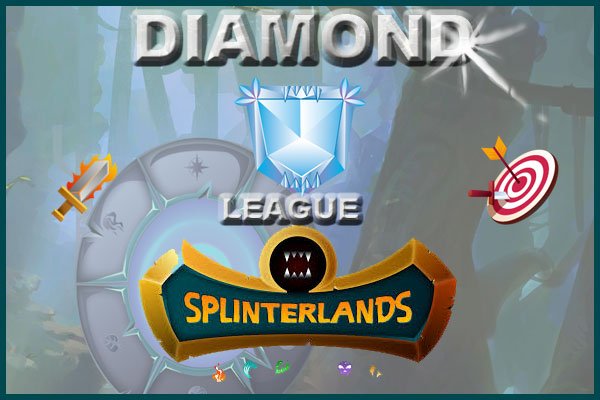 -It's All About Timing -
In this series about the Steem Blockchain game, which is free, by the way, called SPLINTERLANDS, I am documenting my experiences as I play and progress into the higher ranking leagues. Hopefully this will help others along in their journey into the Splinterlands as well.
As I have stated several times now in some of my previous posts about battling during certain hours, it seems I do better in my battles when it gets later at night in Asia. In my last post I left off going after my Daily Quest, while making a run for the first level in Diamond League.
I finished my quest, but failed to make the Diamond League. I did go on a mad run and broke my winning streak record. My original record had been 8, but I went on a good winning run and got it up to 13 wins in a row after having been stuck at 8 for a few seasons now. I attribute this good fortune to battling during later hours in Asia. It truly does seem to help.
Then on my next attempt to reach Diamond League Level III, I again waited for it to get later at night in Asia. I again began to have some success in my battles and quickly approached Diamond League Levels. I did use some of my DEC (Dark Energy Crystals) to level up a few of my Steem Monsters/Splinters to help me along as well. Finally after some good battles, I finally broke through, and have now joined the Diamond Leagues.
I imagine things start to really get serious at this level, but onward I journey into my quest to make Champion's League.
Battle Hard, Battle Long, & Reap Rewards from the SPLINTERLANDS.
+++ @streetstyle
Links below to a few of the latest in the series Hooked on SPLINTERLANDS: