Hello everyone it's Mr.Crypto and so far i have received a lot of support on my splinterlands post so i've decided to do some more. Every card here is one i've earned from playing on the @monsterpit account so far.
Cards Earned on Monsterpit account
Earth cards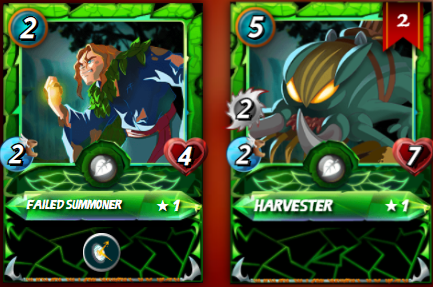 Here we have 3 cards consisting of a failed summoner and two harvesters. Both pretty nice cards i just have to level them up. I really like the designs. All together the 2 cards are worth 11 cents.
Fire cards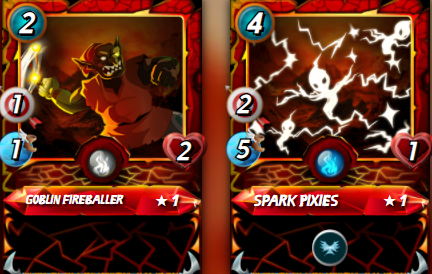 Here we have a goblin fireballer and a spark pixies card which has a flying ability. I can't wait to level up these cards and make them worth more. I might want to buy a really expensive card in the future but I don't know yet.
Water cards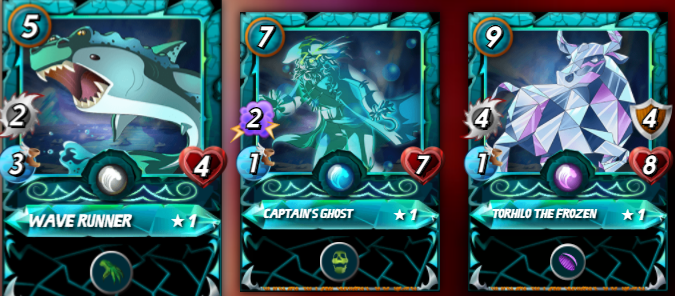 Here we have 3 water cards a wave runner, captains ghost, and a torhilo the frozen which i heard is pretty good. So i'm sure i got this right but to level up your cards you need to play with them right? The water cards are also my favorite as i have won a lot of battles so far with them.
Life cards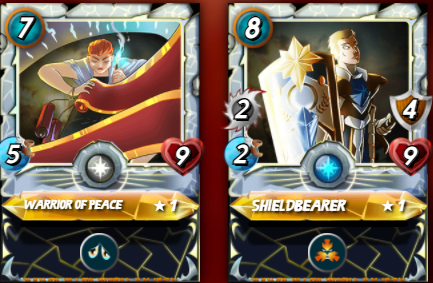 Here we got a warrior of peace and a shieldbearer. I earned these cards from daily quest and i bought one pack so far. I don't know how to use the potions though so i don't know if i used it correctly. But these are some nice cards to me.
Death cards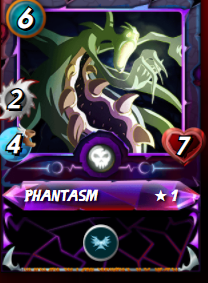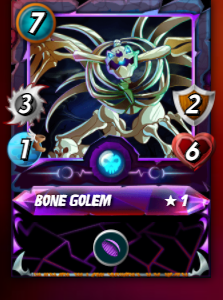 Now the bone golem looks pretty awesome which i can't wait to test him out. I'm still in the first season to go so i got more time to earn more cards to show you all. I'm getting more used to it and i play in my freetime. I hope you all are enjoying these post and here is a battle for you real quick.
https://splinterlands.com?p=battle&id=b4bf2415b25426959466b94b6706ac65d841981c&ref=monsterpit
Yours truly, Mr.Crypto