Had enough DEC to score an AZMARE Dice pack tonight. Totally stoked too, I recieved an Epic, a Rare, and a Legendary.
The legendary card is a Caladuum of the Fire Splinter. Looks like a pretty strong card too. Speed is a little low, but health and shields are strong with 3 damage! This is gonna be a fun one to play in those low speed battles for sure!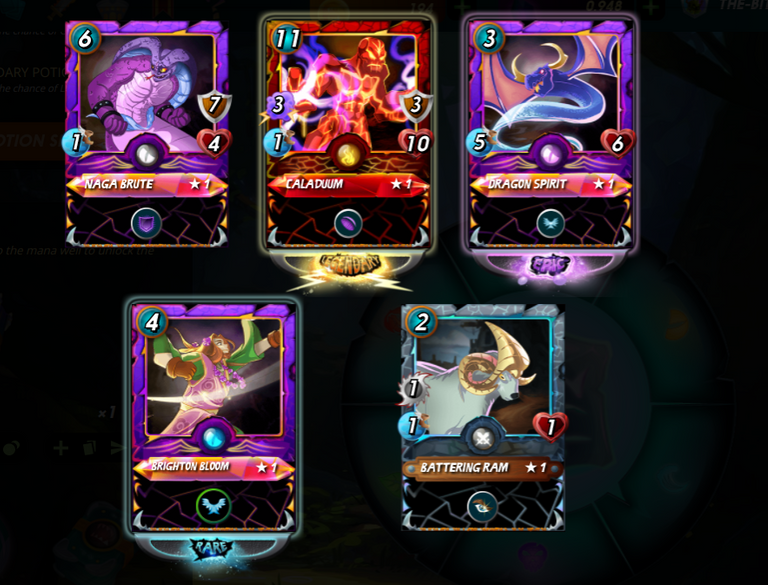 I looked it up in the market and it's currently worth just under $3.00.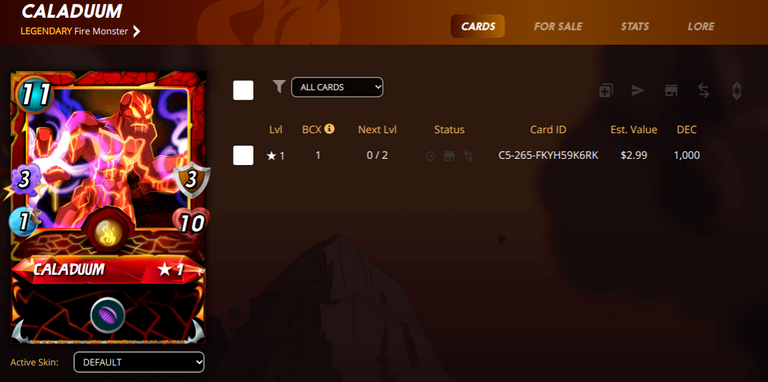 I think that puts me around 1300 power away from the next MAX tier.
Slowly building this deck up! Can't wait to see what that Caladuum card is capable of in a battle!