I hope everyone is doing well. Yesterday was the palindrome giveaway and I figured one of you would post an answer in palindrome form for an easy runner up price but no luck. Speaking of winners lets jump right into this like a vat of acid.
Yesterday's winner of 292 DEC
@bitandi Congrats my friend as always DEC already sent out.
Runner up winner of 92 DEC
@holoferncro with is comment to reinvest, a must when starting out.
###Todays Giveaway
Comment if and how often you write blogs(everyday for me).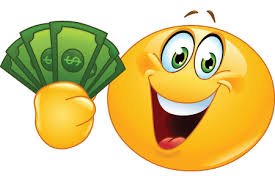 3 more Way to Earn From Splinterlands
Hey guys and gals I woke up with earning on my mind and so I decided to share some of my earning tips with you. If you want to grow your deck or your channel there here are a three ways you can outside of winning matches.
Write original, informative, funny, or artistic post and put them in the Splinterlands Discord channel under sm-post-promotion-only.An up-vote from here can create $4-20. Now that is a nice chunk of change. It will also bring some attention to your posts.
Rent out any and all cards you are not using at the moment at https://peakmonsters.com/. This will bring you a small but nice passive income. Selling extra cards on the SM market is another way if you are sure you will not need these cards in the future.
Although these are many more ways to earn via Splinterlands my last tip for today is stay active in the community. There are so many giveaways, events, and ways to get free cards and DEC. Keep your ear open and follow the main Splinterlnd channels and team members like @clove71 not just here on the blockchain but also Twitter, Telegram, and Facebook.
That is all for today, have a great day and Ill see you tomorrow.