I am feeling like a million and I hope you are too. It's been a while but its back baby, Daily double. One lucky random winner will get 1000 DEC and a runner up winner with the best comment will get 200 DEC. First lets announce some winners from Monday then the guidelines for the daily double giveaway. Good luck to all and thank you for your support and love.

500 DEC winner
@sayee congrats my friend and thanks for the support. i feel like you haven't won for a very long time. DEC already sent
100 DEC Runner-up Winner
@wonderwop I love how positive you are even though your battle and challanges make mine seem so petty. Keep on keeping on my friend. "Chemo is going good and I'm feeling strong like bull. 💪🐂
Reply
threejay 65 3 days ago
word on the street is that your hung like a bull too, stay strong my friend."
Daily Double Giveaway
Comment what you would change with @splinterlands or Hive if you had one wish. (I would want a mass onboarding that not only brings noobs to the game but also into crypto)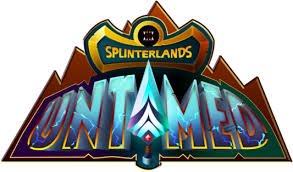 Extra Support
The best biggest help is setting an auto vote for my post.
Up-votes and re-blogs are huge and much appreciated.
You can use my affiliate link although I have no idea how it works lolz. https://steemmonsters.com?ref=threejay
Go give me a follow over at @monster-burner this will help support many new players including our free guild for new players go join here
That is all folks, I will see you in a few days for the big winners. Stay safe and stay earning.