Hello World, oh and all of you too. There is a lot happening lately as the @splinterlands team is staying in motion. The @splinterlands team has a fast moving and full road map they are constantly updating and checking off boxes. In today's post I will first announce some big Daily Double winners, then I will post today's giveaway and finally we will take a look at whats happening in the world of @splinterlands and their development. Now lets jump right into this like a diver, head first.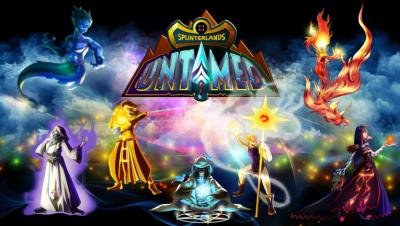 Daily Double Winner of 1000 DEC
@libertycrypto27 winner of some phat chucnky DEC. Thanks for the support, DEC already sent buddy.
Daily Double Runner-up Winner of 200 DEC
@jemmarti Congrats my friend, these are some great ideas and I would be stoked for a magic only rule set.
"i would like to have a ruleset in which you can only use range monsters, and another ruleset which is only magic monsters. i think it will be fun to add those ruleset beside only melee mode."
Today's Giveaway
Comment one of the greatest people in any category anythings of all times. (Norm McDonald comedian)
Whats The Team Been Up To
Land Pre-sale will go live in October allowing people to reserve their plots of land for half price. This will be a major part of the game in the future. Don't be left behind.
Now @splinterlands accepts more than 20 different crypto's. Each new currency added brings some more eyes on this amazing project. it also helps stabilize our investment.
Activion incubation lab is a bit more in motion now and it seems they will be offering a couple of developers possibly full time.

Extra Support
The best biggest help is setting an auto vote for my post.
Up-votes and re-blogs are huge and much appreciated.
You can use my affiliate link although I have no idea how it works lolz. https://steemmonsters.com?ref=threejay
Go give me a follow over at @monster-burner this will help support many new players including our free guild for new players go join [here]