I am back Jack, and feeling great. Sorry for the lack of post but I've been busy and then spent a couple days off grid. There has been so many developments in the last week and a few coming soon. I will announce winners, today's giveaway and finally try to tackle some of the recent announcements. Now lets jump into it like a junky into rehab.

Winner of 500 DEC
@pardinus winner winner, congrats my friend. Thanks for all of the support and love, DEC already sent.
Runner-up Winner of 100 DEC
@minimining I feel you, its a lot of fun, thanks and DEC already sent.
"When I open up the first season reward card. Like a small child at christmas"
Today's Giveaway
Comment what recent of upcoming announcement is best for the strength of @splinterlands. (I think the Brave Browser partnership is a monster and should bring good things).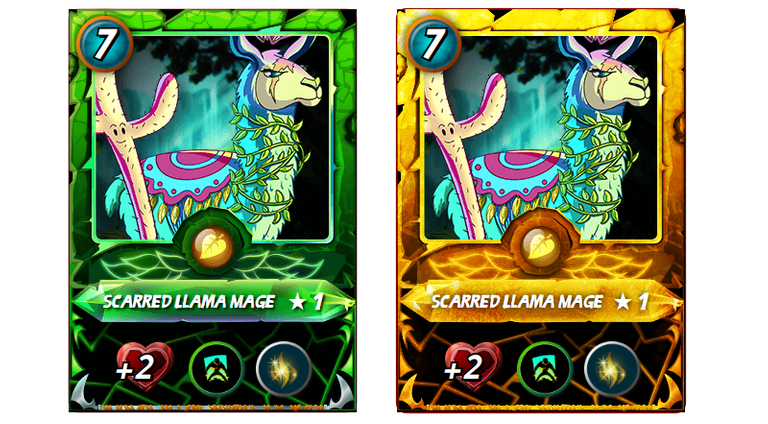 What's New
The biggie was that Brave Browser is the official browser of @splinterlands and now accept BAT for splinterlands purchases.
Electronium is a mobile mining crypto and is also now accepted in @spinterlands
Land Pre-sale has a countdown clock in game and has been a major reason for the big jump of DEC price.
The next airdrop card is right around the corner and the card looks beast.
The beginners tutorial is live now and as long as you have untamed cards you can give it a go.
Extra Support
The best biggest help is setting an auto vote for my post.
Up-votes and re-blogs are huge and much appreciated.
You can use my affiliate link although I have no idea how it works lolz. https://steemmonsters.com?ref=threejay
Go give me a follow over at @monster-burner this will help support many new players including our free guild for new players go join [here]
Thanks again for your support and I hope to return to normal posting soon.