Hello world, today's giveaway is the big four zero zero. Thanks for all of your support and love threw out the 400 Giveaways. To date I have given out over 250,000 Worth of DEC and I'm just getting this party started. To celebrate I will up the DEC given away to the runner up to 400 DEC for a combined 900 DEC giveaway. With the current price of DEC riding high this is a nice little chunk. Now lets announce Thursday's winners followed by today's Giveaway and wrap this bad boy up.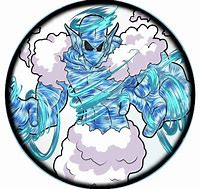 500 DEC winner
@gregory-f hey buddy I hope all is well, congrats an as always the DEC has been sent.
100 DEC Runner-up Winner
@nathanpieters This is so true, I use to golf a bit but i never consitered it a sport more of a competition, DEC already sent.
Golf. I live by a golf course and these fat sacks of geriatric shit are not athletes. They're rich and boring and their game sucks. Thanks for the balls you 10 moa shooting fucks
Today's Giveaway
Comment if you like my twice a week giveaway or if you want me to go back to everyday. (I plan on going back to everyday around winter time)
Little Things
Land Pre-sale will kick of this month so save your DEC or some Hive
Uni-swap has listed DEC so if you want to cash out directly into other cryptos now you can.
As the price of DEC is high now its a good time to Buy cards not sell. Also If you want to cash out some of your DEC now is the time.

Extra Support
The best biggest help is setting an auto vote for my post.
Up-votes and re-blogs are huge and much appreciated.
You can use my affiliate link although I have no idea how it works lolz. https://steemmonsters.com?ref=threejay
Go give me a follow over at @monster-burner this will help support many new players including our free guild for new players go join [here]
That is all for today my friends, have a great day and stay safe.