Give away 252, its a palindrome and to celebrate this palindrome I will also be giving away 1 Untamed booster pack as well. Just follow the comment instructions below, good luck. Just a reminder interacting on my post on steemit and have will increase your chance of winning.
Yesterdays winner was @cuko, congrats 251 DEC already sent. Go give her a follow and some love.
Today's Give away
Comment something that goes good together(coffee and donuts)
Reminder- 1,000,000 DEC tournament is on 3/29/2020 check my photo for details.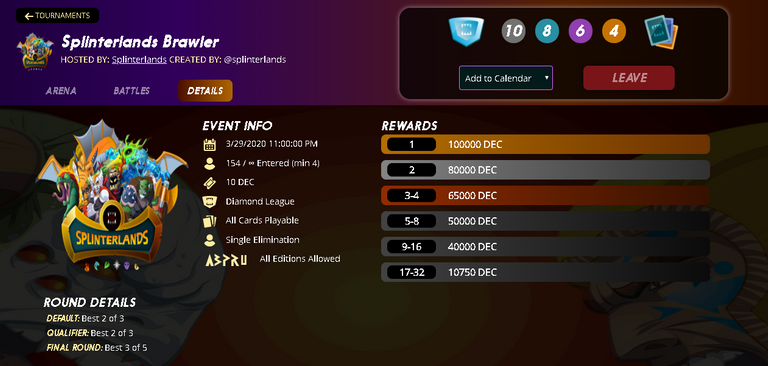 That is all for now folks I will see you tomorrow!