Hi everyone,
It has been a while since I posted anything, mainly because, well.. I have been trying to get my head around the new Untamed collection. There are a lot of new cool cards with some great abilities, especially at the highest level. They work well with the current existing cards, which is nothing short from amazing if you ask me. Incredible job from @yabamatt and the @splinterlands team. However...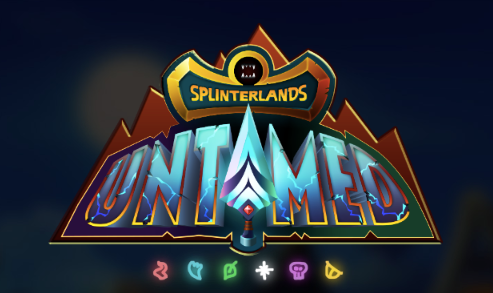 Here is the pickle, to be able to actually play these cards you need to invest a ton of money (again) and I am not against that at all, the economics of this game are amazing in itself, but it does limit the game in an important way: people don't get to experience how well this game is designed and how cool it actually is.
So, I have been thinking about something: what if there would be a ranked free to play version with all cards max unlocked or even unlocked at the level you want, where you would play only vs people with access to the same level cards? This would be the perfect practise ground, one that would actually be used. I just tried to find an opponent clicking on the practise button and no one is around, so atm the practise button is quite useless right?
If it were up to me to decide the structure of this part of the game, I would add separate leagues for each level (novice, bronze, silver, gold and max cards), where anyone who plays in one of these leagues has access to all of the cards, even crazy Julian!!! We could reward the top 10 with something that bot farmers don't find interesting or maybe we don't even need a reward. I used to play Carcassonne on my Ipad a lot, just to get to the top of the leaderboard.
This would also enable anyone to play with all the crazy abilities out there and has a couple of advantages:
People would find out how well this game is designed.
This might trigger them in buying/renting the cards they think can be extra valuable for their deck.
Everyone will appreciate the complexity of the top level a lot more and will gain a ton of respect for the people playing this game at the highest level, only adding to the status of being a top player, like in any good game.
This way a lot of people would play the game and talk about it, maybe one day would even come and watch the pros play live somewhere in the (distant) future.
This would also make people buy the mystery potion if they really like playing with the special card that you can get that way.
These are just some of the benefits that pop up in my head now, what do you guys think?