the 1 Tournaments The Wealthy Gambit



i win 2000 dec, nr29


the 2 last player. @th12-aventador vs @endgegner



winner.@th12-aventador he/she win alot dont know he/she is bot or humen playing? but he/she get near all gold card max out i thing. but he/she win alot of dec!!

the 2 Tournaments The Wealthy Gambit


i win 2000 dec. nr 26



the 2 last player. @goodasgold vs @jacekw



winner.@goodasgold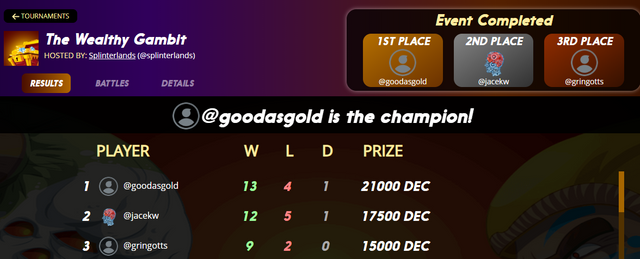 i was playing @gringotts so i happy at nr3.:)
wish you all luck next weeken !!