Show some respect. This guy is ridiculously old.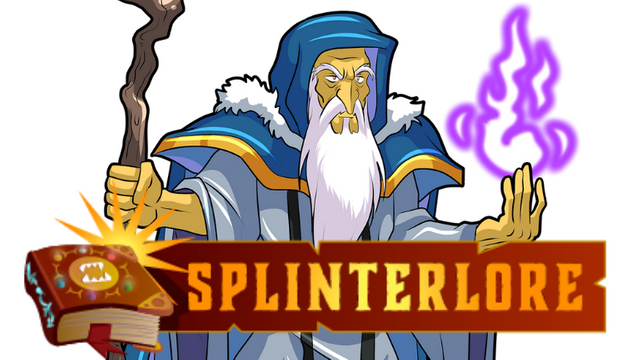 Alric Stormbringer
Character Profile
---
Splinter - ΛZMΛRÉ
Class - Water Summoner
Size - 34 Chickens (50+ when he was younger)
Lifespan - In spite of all the magical powers he can muster, Alric Stormbringer is an old Human man, and someday (sooner or later) he will pass on from the Splinterlands. This weighs heavily on his mind the older he gets. Some say Alric has lived for more than three hundred years.
Weapon - Alric's staff is his only weapon, but he doesn't need it to cast powerful spells. Wrapped in the wood of his staff is a petrified Dragon Eye, which never fails to intimidate the Gloridax leaders at Mount Mox. He can summon storms better than any sorcerer of ΛZMΛRÉ, and his targeted lightning attacks are extraordinarily precise and deadly. Since he is one of the greatest summoners in the Splinterlands, Alric rarely needs to fight his own battles.
Habitat - For most of the year, Alric Stormbringer lives in the City of Anenon. Breathing only air, Alric must leave the city during the Supra Tide, when it is underwater. During these few weeks, he stays with various students in the islands of the Archipelago. He is also always welcome in his Mount Mox apartment, where the Gloridax always take good care of the old man.
Diet - Alric doesn't eat like he used to. In his younger days he was an avid sea hunter. Now, his bones creak and his lungs just don't hold air like they used to. At the advice of his doctor, Alric now consumes a diet rich in Kelp and Seaweeds. He misses meat dearly, but he must extend his life for a few more crucial years to help the Splinterlands with what is coming.
Allies - Alric Stormbringer is the founder of chaos magic, but he has excellent diplomatic relations with most powers of the world. Old King Wilhelm of Lyveria is Alric's long-time friend, but in recent years the monarch's mind has been slipping. Alric Stormbringer is one of the only ΛZMΛRÉans who is allied with Lyveria. The Order of the Silver Shield welcomes the old summoner into their highest echelons, and the Ferexia teachers of the Torch learn from him a great deal about chaos magic. Alric even plays nice with the Gloridax, who are under the impression that he is on their side.
Enemies - For hundreds of years through his incredibly long life, the Lord of Darkness has repeatedly attempted to recruit Alric Stormbringer into his Dark Eternal Collective. Alric was tempted when he was young, but as the years went on, the approaches were less and less welcomed. The Lord of Darkness is finally convinced that Alric will never join him, that he must be destroyed.
Pastimes - Alric is one of the few ΛZMΛRÉ sorcerers who can manipulate the weather. He can often be found standing on the top of a great cliff, arms outstretched, playing with the storm. The severe weather of ΛZMΛRÉ cannot be controlled; only played with. Still, this game is Alric's greatest simple joy.
---