Esta genial esta herramienta para plasmar los resultados de todas las temporadas || This tool is great to capture the results of all seasons

Match Report
Performance
| Stat | # |
| --- | --- |
| Champion Rank | 159 |
| Rating | 4203 - Champion II |
| Rating High | 4203 |
| Total Rating Movements (+-) | 7789 |
| Ranked Ratio (Win/Loss+Draw) | 0.97 (187/192/1) |
| Tournament Ratio (Win/Loss+Draw) | 0.70 (57/82/0) |
| Tournament Reward Placements | 0/12 |
| Longest Streak | 7 |
| Highest Rated Win vs | @mmckersie (4709) |
Tenia varias temporadas que no llegaba a champion 2
|| He had several seasons that did not reach champion 2
Top 10 Summoner Usage
| Summoner | Frequency | Teams Fielded | Win Rate |
| --- | --- | --- | --- |
| Zintar Mortalis | 159 | 36.05% | 51.57% |
| Daria Dragonscale | 113 | 25.62% | 46.90% |
| Tyrus Paladium | 99 | 22.45% | 46.46% |
| Malric Inferno | 65 | 14.74% | 32.31% |
| Pyre | 2 | 0.45% | 0.00% |
| Bortus | 1 | 0.23% | 0.00% |
| Wizard of Eastwood | 1 | 0.23% | 0.00% |
| Alric Stormbringer | 1 | 0.23% | 0.00% |
aunque mi daría esta nivel máximo y zintar no, sin duda mi equipo mas fuerte es con zintar || Although I would give this maximum level and zintar no, without a doubt my strongest team is with zintar
Top 100 Monster Usage
| Monster | Frequency | Teams Fielded | Win Rate |
| --- | --- | --- | --- |
| Furious Chicken | 158 | 35.83% | 44.30% |
| Gelatinous Cube | 111 | 25.17% | 42.34% |
| Twisted Jester | 97 | 22.00% | 50.52% |
| Haunted Spirit | 93 | 21.09% | 46.24% |
| Lord Arianthus | 79 | 17.91% | 51.90% |
| Phantom Soldier | 67 | 15.19% | 44.78% |
| Undead Priest | 66 | 14.97% | 65.15% |
| Defender of Truth | 63 | 14.29% | 47.62% |
| Haunted Spider | 61 | 13.83% | 57.38% |
| Prismatic Energy | 61 | 13.83% | 39.34% |
| Creeping Ooze | 61 | 13.83% | 34.43% |
| Octopider | 54 | 12.24% | 46.30% |
| Goblin Mech | 54 | 12.24% | 33.33% |
| Divine Healer | 51 | 11.56% | 54.90% |
| Peacebringer | 51 | 11.56% | 56.86% |
| Manticore | 48 | 10.88% | 50.00% |
| Centaur | 45 | 10.20% | 55.56% |
| Fallen Specter | 42 | 9.52% | 66.67% |
| Silvershield Paladin | 34 | 7.71% | 44.12% |
| Feral Spirit | 34 | 7.71% | 55.88% |
| Sand Worm | 33 | 7.48% | 45.45% |
| Skeleton Assassin | 33 | 7.48% | 60.61% |
| Goblin Shaman | 32 | 7.26% | 28.13% |
| Elemental Phoenix | 31 | 7.03% | 45.16% |
| Skeletal Warrior | 31 | 7.03% | 61.29% |
| Black Dragon | 30 | 6.80% | 53.33% |
| Baby Unicorn | 28 | 6.35% | 53.57% |
| Cyclops | 27 | 6.12% | 37.04% |
| Cerberus | 27 | 6.12% | 40.74% |
| Air Elemental | 27 | 6.12% | 48.15% |
| Crystal Werewolf | 26 | 5.90% | 57.69% |
| Warrior of Peace | 26 | 5.90% | 42.31% |
| Highland Archer | 25 | 5.67% | 48.00% |
| Boogeyman | 25 | 5.67% | 36.00% |
| Shadowy Presence | 24 | 5.44% | 62.50% |
| Kobold Miner | 24 | 5.44% | 33.33% |
| Lord of Darkness | 21 | 4.76% | 52.38% |
| Dark Enchantress | 20 | 4.54% | 40.00% |
| Spineback Wolf | 19 | 4.31% | 26.32% |
| Fire Spitter | 19 | 4.31% | 47.37% |
| Silvershield Warrior | 19 | 4.31% | 42.11% |
| Vampire | 19 | 4.31% | 31.58% |
| Fire Demon | 16 | 3.63% | 37.50% |
| Silvershield Assassin | 16 | 3.63% | 62.50% |
| Silvershield Knight | 16 | 3.63% | 50.00% |
| Enchanted Pixie | 16 | 3.63% | 50.00% |
| Flame Monkey | 15 | 3.40% | 40.00% |
| Animated Corpse | 15 | 3.40% | 73.33% |
| Ettin Spearman | 14 | 3.17% | 21.43% |
| Evangelist | 14 | 3.17% | 50.00% |
| Serpent of the Flame | 14 | 3.17% | 57.14% |
| Molten Ogre | 14 | 3.17% | 28.57% |
| Chain Golem | 13 | 2.95% | 46.15% |
| Flame Imp | 13 | 2.95% | 23.08% |
| Fire Beetle | 13 | 2.95% | 38.46% |
| Divine Sorceress | 13 | 2.95% | 38.46% |
| Cursed Slimeball | 12 | 2.72% | 50.00% |
| Dragon Jumper | 12 | 2.72% | 58.33% |
| Cocatrice | 12 | 2.72% | 25.00% |
| Imp Bowman | 12 | 2.72% | 25.00% |
| Beetle Queen | 12 | 2.72% | 41.67% |
| Bila the Radiant | 12 | 2.72% | 41.67% |
| Exploding Dwarf | 11 | 2.49% | 27.27% |
| Cave Slug | 11 | 2.49% | 63.64% |
| Serpentine Soldier | 11 | 2.49% | 18.18% |
| Giant Roc | 11 | 2.49% | 18.18% |
| Pit Ogre | 10 | 2.27% | 30.00% |
| Soulstorm | 9 | 2.04% | 66.67% |
| Clay Golem | 9 | 2.04% | 22.22% |
| Peaceful Giant | 9 | 2.04% | 44.44% |
| Grim Reaper | 8 | 1.81% | 50.00% |
| Silvershield Bard | 8 | 1.81% | 25.00% |
| Serpentine Mystic | 8 | 1.81% | 12.50% |
| Cornealus | 8 | 1.81% | 50.00% |
| Undead Rexx | 8 | 1.81% | 12.50% |
| Undead Archer | 7 | 1.59% | 85.71% |
| Armorsmith | 7 | 1.59% | 57.14% |
| Elven Cutthroat | 7 | 1.59% | 28.57% |
| Silvershield Archers | 7 | 1.59% | 42.86% |
| Pyromancer | 6 | 1.36% | 50.00% |
| Enchanted Defender | 6 | 1.36% | 16.67% |
| Naga Fire Wizard | 6 | 1.36% | 16.67% |
| Fineas Rage | 6 | 1.36% | 16.67% |
| Serpentine Spy | 5 | 1.13% | 40.00% |
| Wood Nymph | 5 | 1.13% | 60.00% |
| Silvershield Sheriff | 5 | 1.13% | 60.00% |
| Grumpy Dwarf | 5 | 1.13% | 60.00% |
| Living Lava | 4 | 0.91% | 25.00% |
| Maggots | 4 | 0.91% | 50.00% |
| Screeching Vulture | 4 | 0.91% | 100.00% |
| Brownie | 4 | 0.91% | 75.00% |
| Ant Miners | 4 | 0.91% | 25.00% |
| Fire Elemental | 3 | 0.68% | 33.33% |
| Parasitic Growth | 3 | 0.68% | 100.00% |
| Mushroom Seer | 3 | 0.68% | 100.00% |
| War Chaang | 3 | 0.68% | 100.00% |
| Hobgoblin | 2 | 0.45% | 0.00% |
| Spark Pixies | 2 | 0.45% | 50.00% |
| Phantasm | 2 | 0.45% | 0.00% |
| Failed Summoner | 2 | 0.45% | 50.00% |
jajaja parece que el pollo cuadra con todo || hahaha it seems that chicken fits with everything
Win Rate by Ruleset
| Ruleset | Frequency | Win Rate |
| --- | --- | --- |
| Reverse Speed | 46 | 39.13% |
| Healed Out | 42 | 61.90% |
| Earthquake | 41 | 31.71% |
| Equalizer | 39 | 53.85% |
| Stampede | 39 | 58.97% |
| Little League | 34 | 67.65% |
| Noxious Fumes | 33 | 33.33% |
| Close Range | 33 | 57.58% |
| Even Stevens | 32 | 53.13% |
| Heavy Hitters | 31 | 54.84% |
| Silenced Summoners | 30 | 50.00% |
| Fog of War | 28 | 60.71% |
| Weak Magic | 28 | 50.00% |
| Back to Basics | 27 | 59.26% |
| Melee Mayhem | 26 | 34.62% |
| Broken Arrows | 25 | 48.00% |
| Rise of the Commons | 24 | 37.50% |
| Keep Your Distance | 23 | 30.43% |
| Armored Up | 23 | 43.48% |
| Lost Legendaries | 23 | 34.78% |
| Lost Magic | 22 | 40.91% |
| Aim True | 21 | 33.33% |
| Super Sneak | 21 | 42.86% |
| Unprotected | 20 | 55.00% |
| Target Practice | 20 | 55.00% |
| Odd Ones Out | 19 | 47.37% |
| Up Close & Personal | 19 | 42.11% |
| Taking Sides | 17 | 52.94% |
| Equal Opportunity | 15 | 60.00% |
| Standard | 6 | 83.33% |
83 por ciento de victoria en batallas estándar quien lo diría || 83 percent victory in standard battles who would say

Rewards Report
Standard Foil Cards
| Rarity | Quantiy | 🔥DEC🔥 |
| --- | --- | --- |
| Common | 72 | 720 |
| Rare | 16 | 640 |
| Epic | 3 | 600 |
| Legendary | 0 | 0 |
| Total Standard | 91 | 1960 |
Gold Foil Cards
| Rarity | Quantiy | 🔥DEC🔥 |
| --- | --- | --- |
| Common | 2 | 1000 |
| Rare | 0 | 0 |
| Epic | 1 | 10000 |
| Legendary | 0 | 0 |
| Total Gold | 3 | 11000 |
Loot Chests
| Reward Chests | Dailies | Season | Total | 💲DEC💲 |
| --- | --- | --- | --- | --- |
| Legendary Potions | 30 | 18 | 48 | 1920 |
| Alchemy Potions | 32 | 22 | 54 | 2700 |
| DEC | 4226 | 1783 | - | 6009 |
| UNTAMED Packs | 0 | 0 | 0 | 0 |
| Cards (Total) | 58 | 36 | 94 | 12960 |
Captured DEC (Ranked Rewards)
| Ranked Play Wins | DEC Earned |
| --- | --- |
| 187 | 7881 |
Total Ranked Play Rewards
Total Ranked Play Earnings
31470 DEC
Esta temporada gane una épica oro, no me puedo quejar || This season I won an epic gold, I can't complain

La información es poder, gracias el post del amigo @achim03 le di un ojo a esta herramienta , es muy útil para conocer temporada a temporada la rentabilidad de nuestro juego, actualmente estoy utilizando un bot para manejar mis cuentas debido a que no tengo casi tiempo para jugar, pero para el que si esta jugando también da información valiosa sobre nuestras preferencias de jugo, siempre realizo un post de final de temporada creo que ahora agregaré la información de esta herramienta en esos post || Information is power, thanks to the post of my friend @ achim03 I took a look at this tool, it is very useful to know season by season the profitability of our game, I am currently using a bot to manage my accounts because I have almost no time to play, but if you are playing it also gives valuable information about our juice preferences, I always make an end-of-season post I think now I will add the information of this tool in those posts
Bueno amigos, solo quería decirte esto por ahora, si quieres ingresar a este maravilloso juego, puedes hacerlo a través del siguiente enlace: https://splinterlands.com?ref=hendersonp si lo hacen por este enlace el juego nos regalara a ambos una carta aleatoria esa carta puede vale 0.02$ o 100$ todo lo dirá la suerte. Es todo por ahora, nos vemos en la batalla.
---
Well friends, I just wanted to tell you this for now, if you want to enter this wonderful game, you can do it through the following link: https://splinterlands.com?ref=hendersonp if they do it through this link the game will give us both a random card that card can be worth $ 0.02 or $ 100 all luck will say. It is all for now, see you in battle.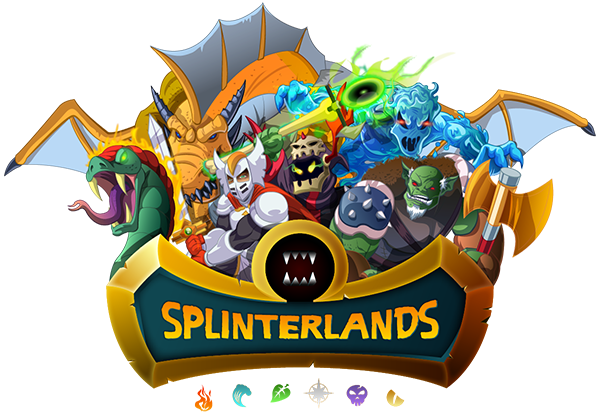 Si quieres apoyarme en esta nueva etapa de migrante, puedes enviar tus donaciones aquí || If you want to support me in this new stage of migrant, you can send your donations here
BTC 18oXg7hfBnso6241ACCSkmHMTKZNKZPZqc
ETH 0xde966945355BC8061fFfCD71Af93751d8c699042
---
Posted using SplinterStats Season Report Card.
This once a season tool for Splinterlands players provides a template to reflect on and share their performance, card usage statistics and rewards summary for the season. More features will be released in the future.
Follow @splinterstats and come visit us in Discord if you have any questions.