It's fair to say I've always been a bit of a sceptic when it comes to the Splinterlands potions, but today's daily quest request reward cards may just feed me a slice of humble pie.
I'm struggling along in the Silver ranks, so was only getting three cards today. Two cards popped up so I knew there was a duplicate involved.
As I flipped, however, there was noise and shaking to suggestmy Legendary (low level) potion may have done something.
Then BANG!!!! I saw this.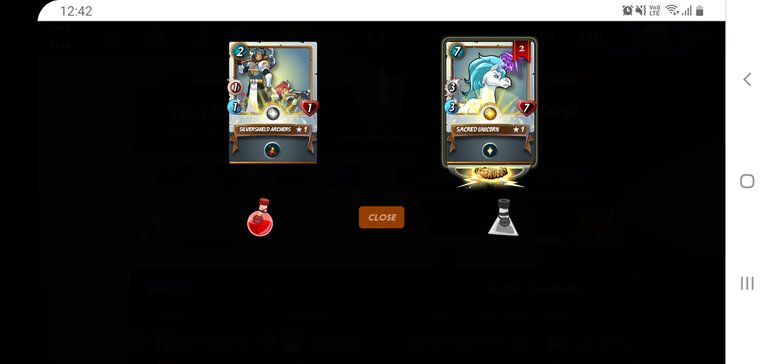 That's right!! A double Unicorn!!
Anyway, that's my brag. Potions do work so enjoy!!