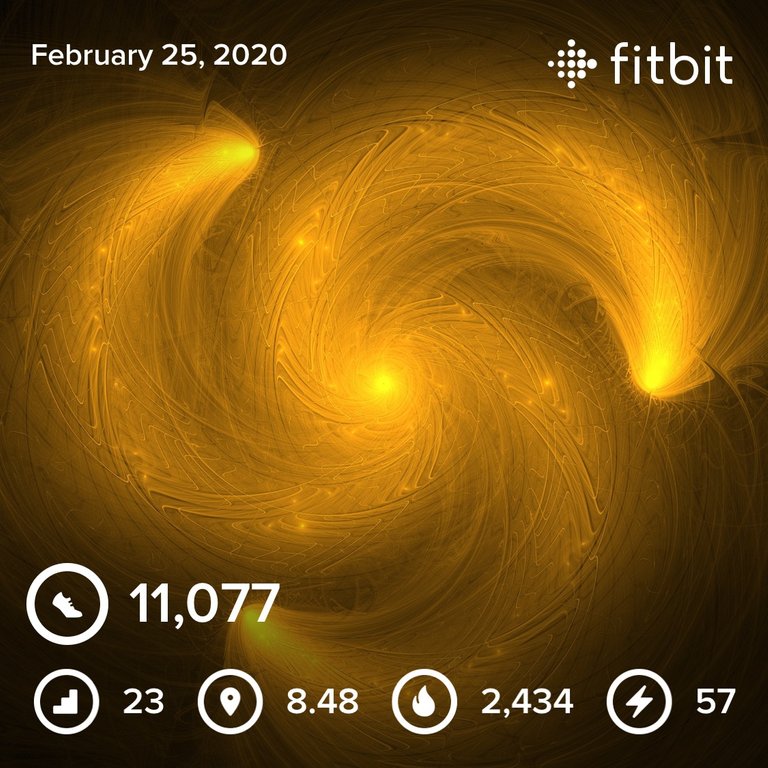 Once again I had to say: "Hello, Darkness, my old friend..." as the wee hours and I have become well acquainted.
Spent the morning doing the usual chores, watching the crypto news, curating, updooting, and posting. That ate up pretty much all of the morning, with a little bit of grading thrown in here and there.
Afterward I attended Curation Corner on The Ramble. It was a community chat, but there were quite a few witnesses present who were
discussing their stances on the soft fork and how we move forward from here. I've definitely upped my witness voting and you should too!
While it, of course, remains to be seen what will happen with the upcoming town hall with the top 50 witnesses, actions have been taken (and not lightly) to defend and preserve this chain, which is exactly the responsibility of the witnesses.
We went somewhat overtime (like two hours 😄) and once we were properly winding down I went out for a walk even though I had almost no motivation to do so.
For some reason my exercise didn't sync properly, but I did slightly over five and a half kilometers.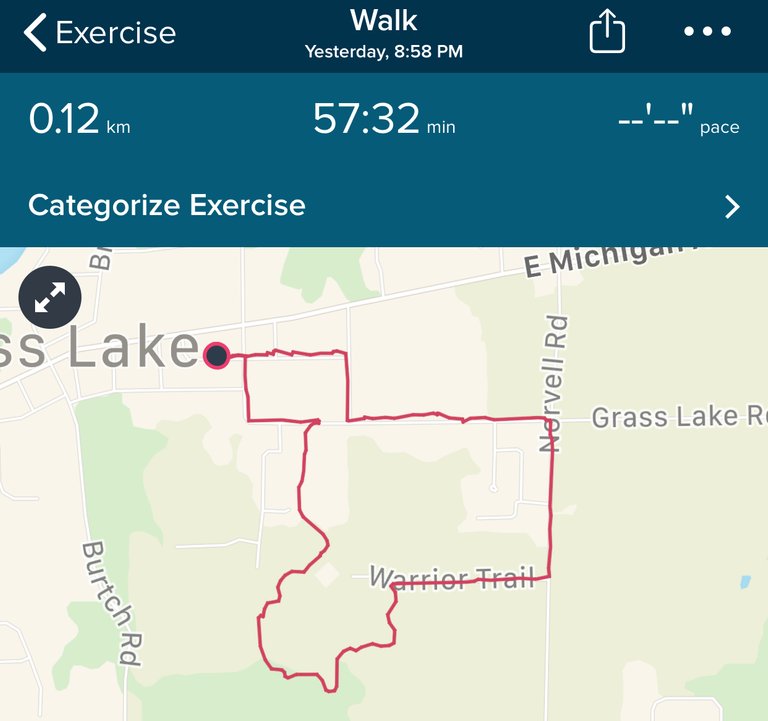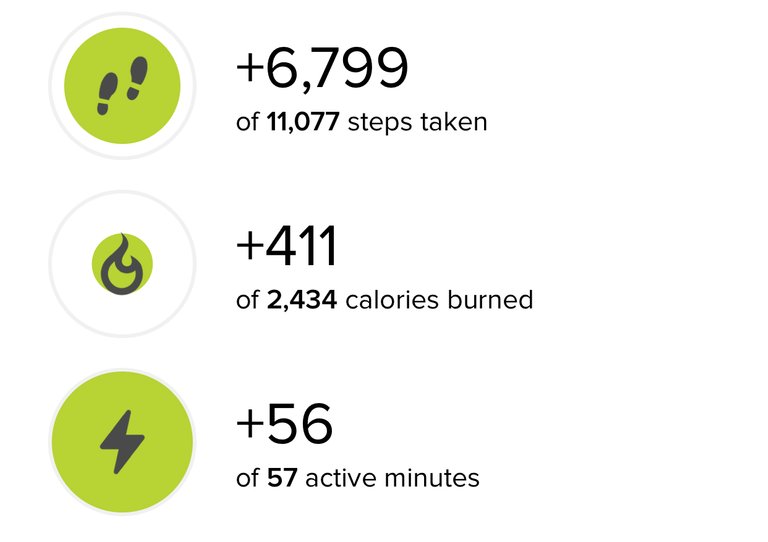 Stormy clouds moved in today. It wasn't too bad, just a small drizzle of freezing rain when I started, but turned to snow by the end.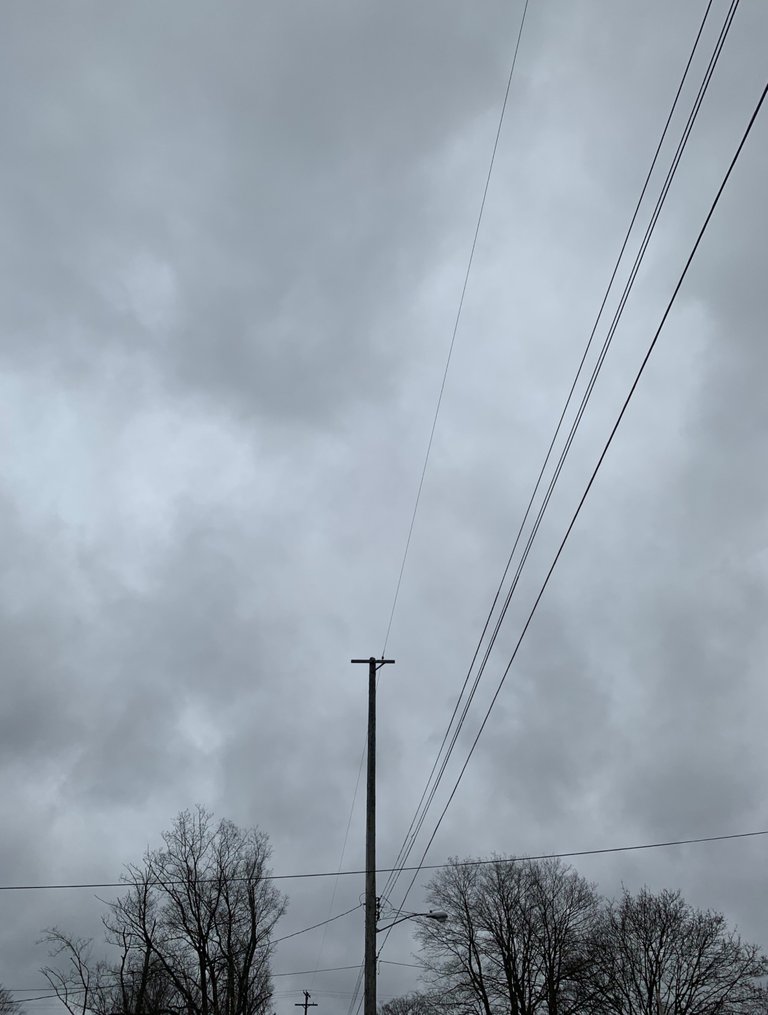 The pond had started to thaw again around the edges and basically all the snow was gone...more like a Virginia winter than a Michigan one, but I spoke too soon.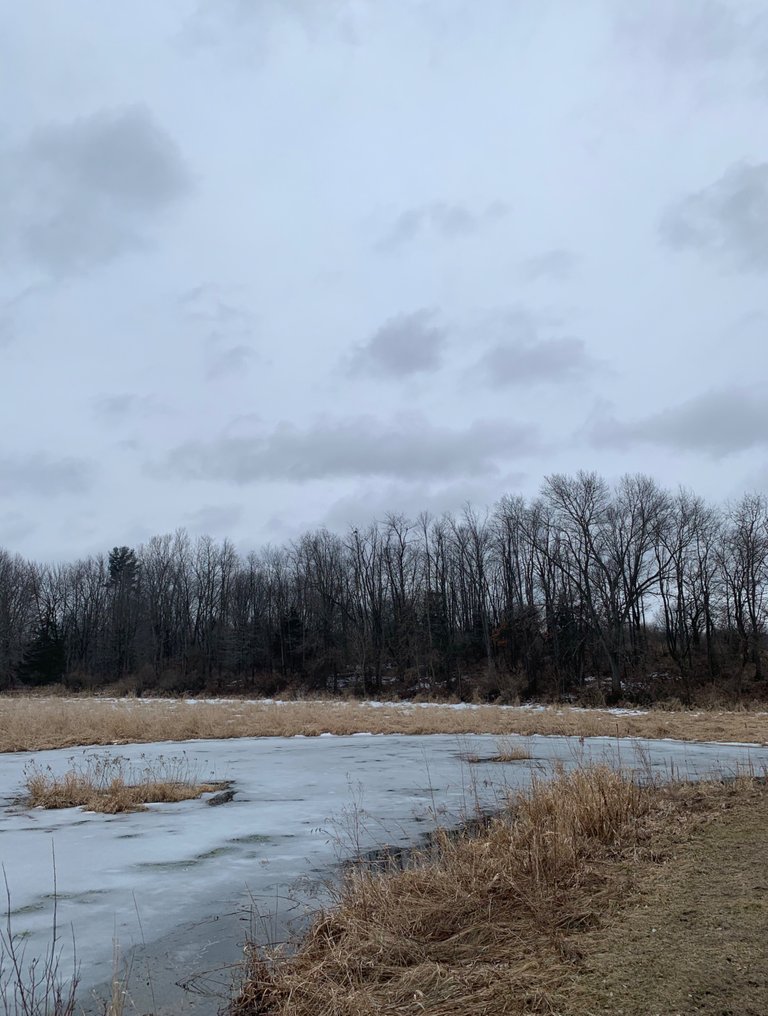 Clouds got darker and they started dumping (and haven't stopped).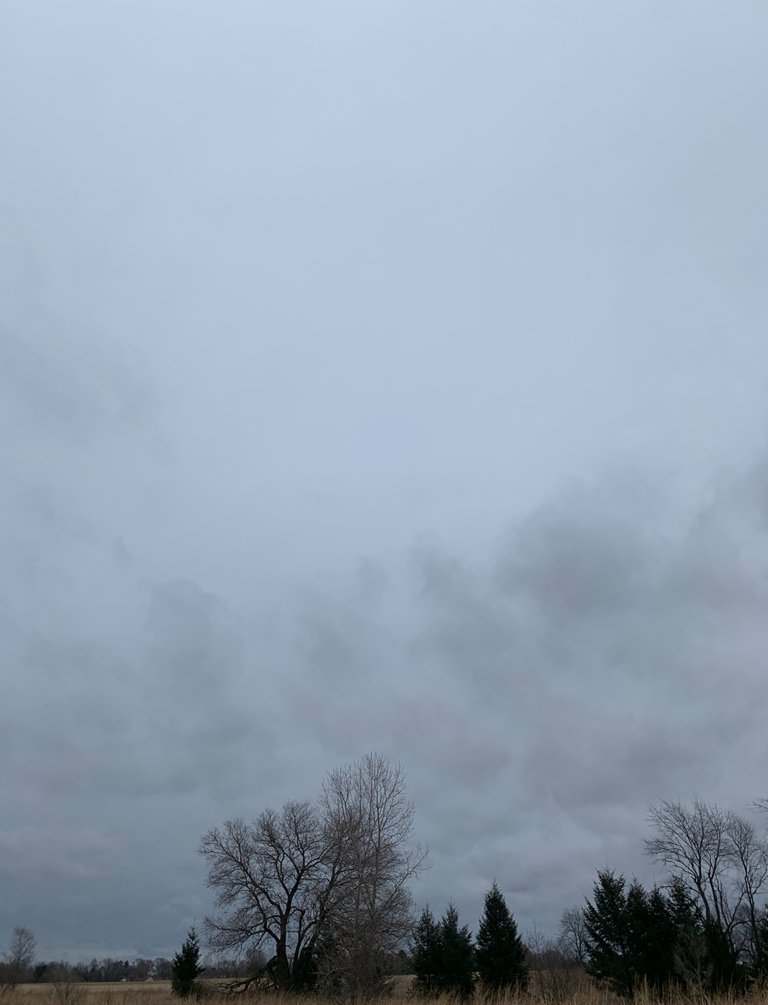 Still seem to have hit a wall on Holybread. I'm bouncing around a hundred, mostly, and missing the bigger inflow of crumbs.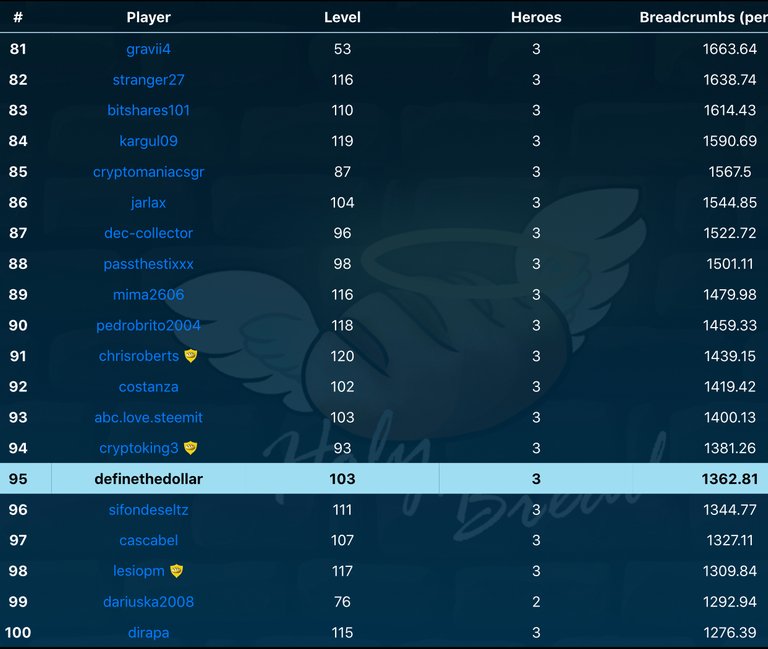 I did get my tasks done for the day, though. I got another lucky 🍀 drop of a warrior hero, but I already have one on the market and three on my team, so I'm saving up the bread to hopefully get a rarer one later on.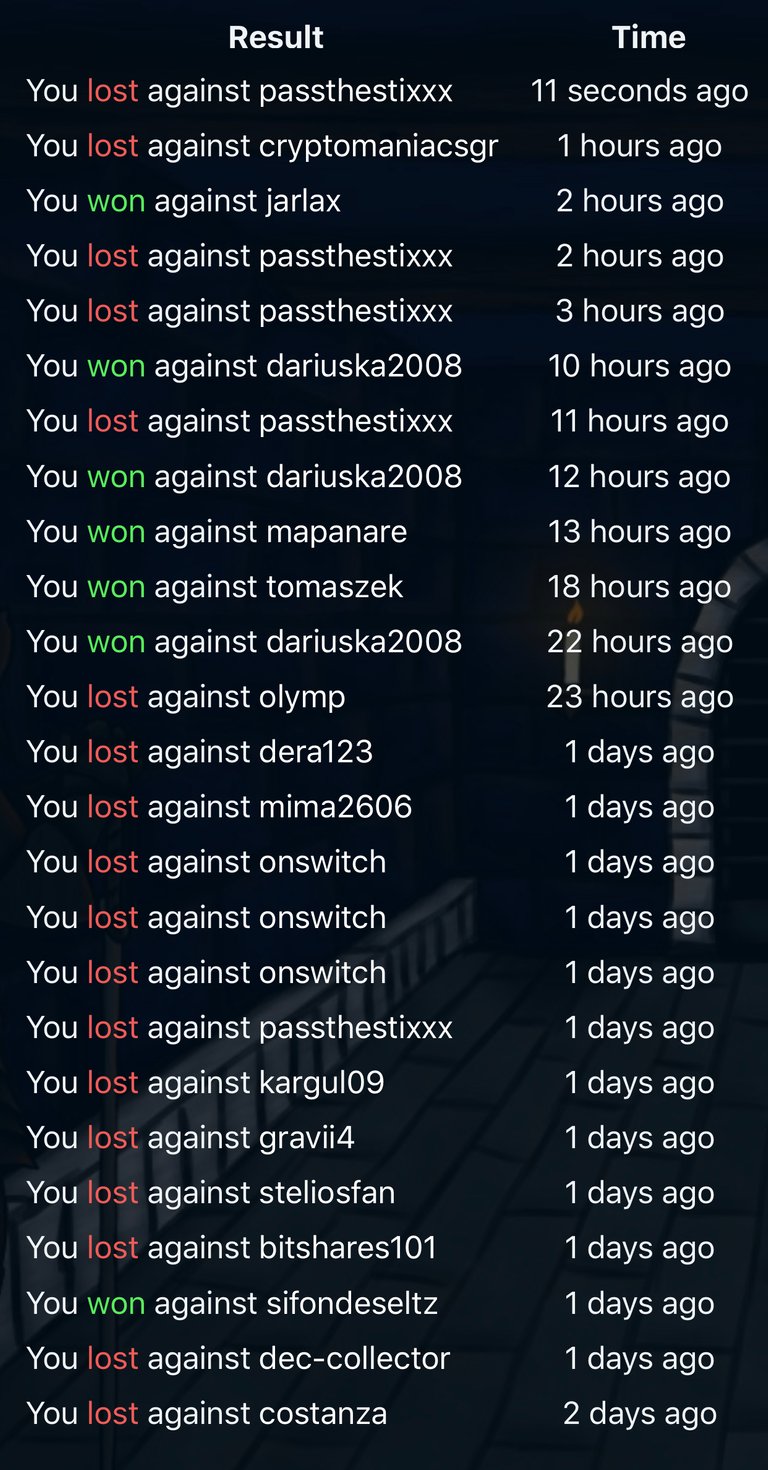 I had Death splinter for my daily Steemmonsters quest today, which is not my strongest deck and so was a bit of a struggle. Not as bad as yesterday, though.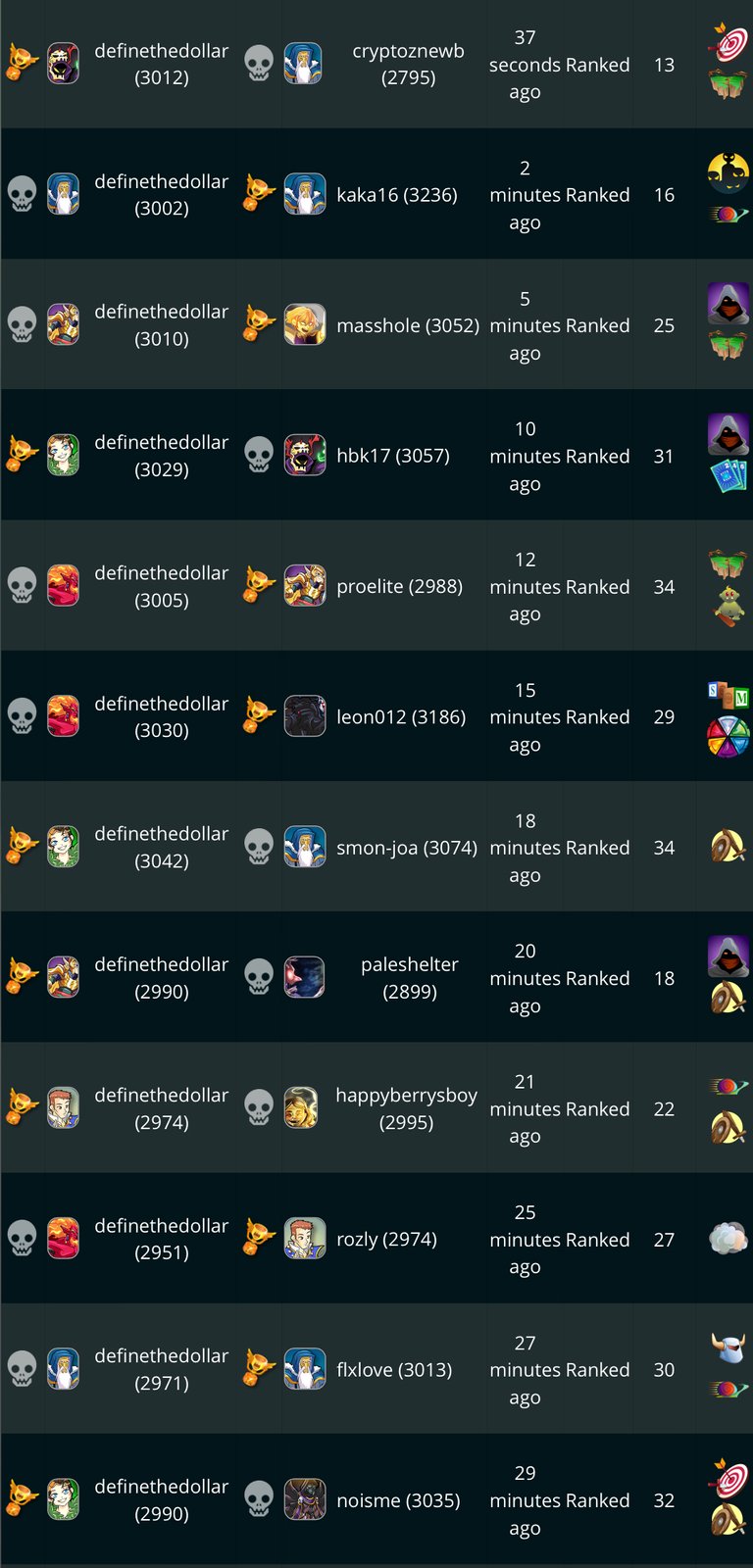 How's this for a crazy coincidence?! Makes me wonder what the heck ranking even means in Splinterlands. It doesn't mean rank in the sense of rank if two people occupy the same position!!!

I was able to get a quest potion and completed the quest still in Diamond III but with glimmers of hope for II hopefully soon. Actually got a reasonable DEC reward and a few cards: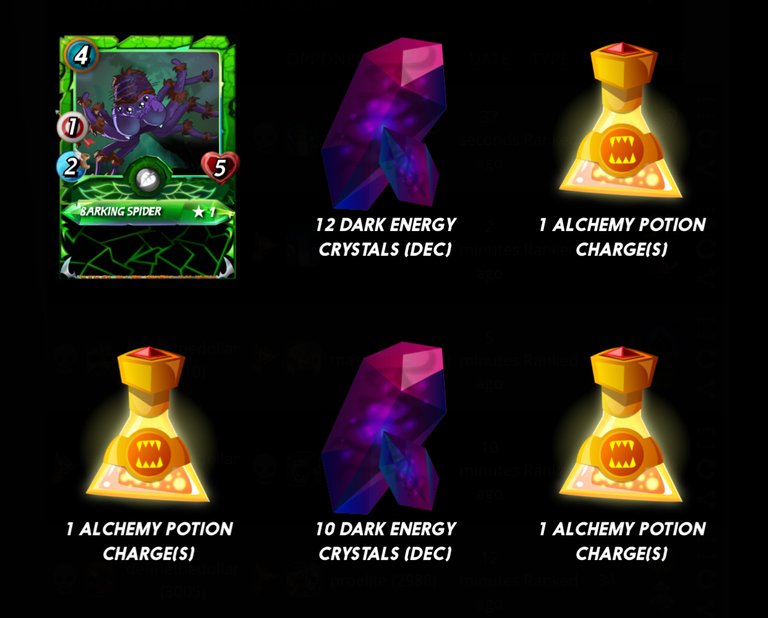 In the evening I just crashed. The wifey was home a bit later than usual and I slept for a couple hours before she got home. Woke up with a splitting headache 🤕 but watched some NCIS until about eleven when I finally fell asleep again. Gotta' do something to unwonkify my sleep cycle.
---
Average Last 7 Days: 14,429
Lifetime Average: 16,078
10k per Day Streak: 145
Longest Streak: 196

#AutomaticWin Tally: 154
#AutomaticWin Streak: 0
Longest Streak: 11
#TripleTen Tally: 73
#TripleTen Streak: 0
Longest Streak: 7
#DoubleDay Tally: 119
#DoubleDay Streak: 0
Longest Streak: 5
Highest Floors: 120
Highest Daily Points: 41,528
Zombies evaded: 0/0
Mindfulness Diary:
Health: 81%
Satisfaction: 93%
Energy: 70%
Productivity: 75%
---
Referrals:



Power up and Steem on!