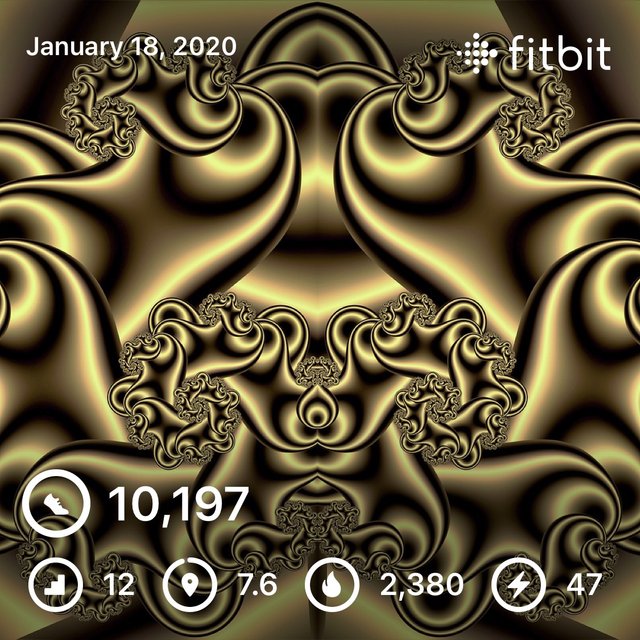 Today we woke up to several inches of snow, blowing wind, and freezing rain. Not exactly the best exercise weather even when you're as die-hard as we have become. As such, we hid out for the day and watched TV mostly.
I did go out and do the shoveling. I figured that counts as legit work, even though it doesn't make for the most interesting of maps. 😜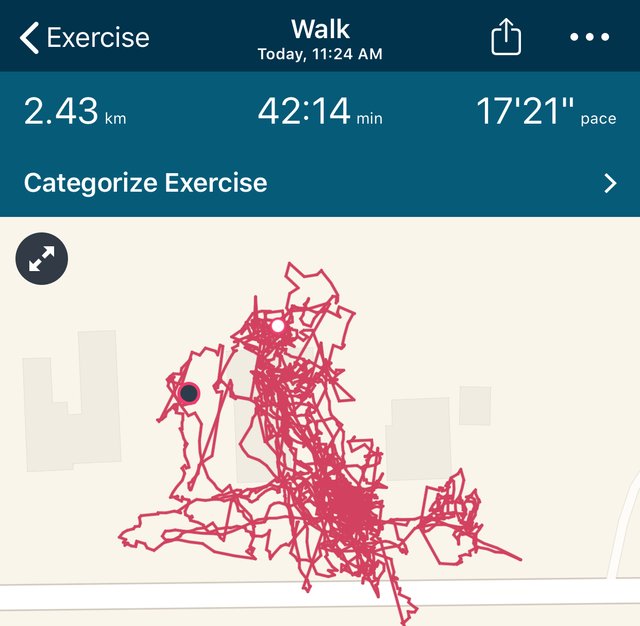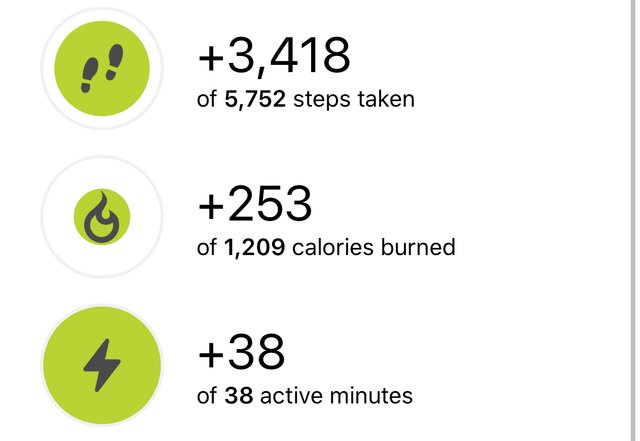 Unproductive days are doubly annoying because not only did I not accomplish anything, I have to struggle with posting...trying my best to make five hundred words out of "I didn't do anything." (Probably not quite going to make it anyway). 🤔
Still, I did some laps around the house and although it was a struggle and I barely made it, the ten thousand steps per day streak remains alive!! 😃
I've kind of gotten screwed with Steemmonsters. My quest is to win one round of a tournament, which seems all fine and dandy until you wait twelve hours for a tournament and then lose the first two rounds. 😢. Now I have to wait until noon today to try again. So, no rewards cards at all for today.
I did make it up into Gold II, though, and got up to around 2400, so Gold I is close now as well.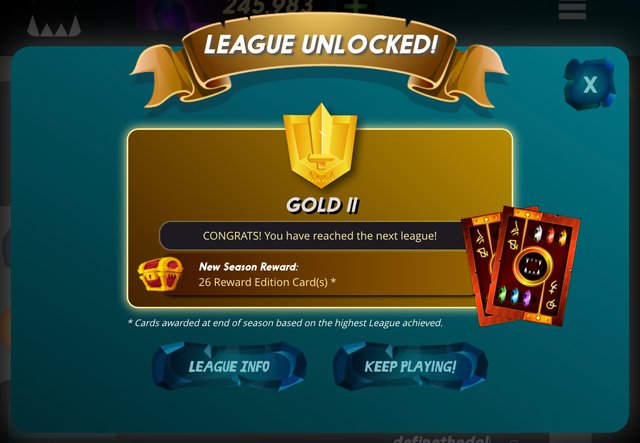 It's Sunday today, so we'll probably head out into the woods...should make for a better post tomorrow.
---
Average Last 7 Days: 17,226
Lifetime Average: 16,092
10k per Day Streak: 107
Longest Streak: 196

#AutomaticWin Tally: 144
#AutomaticWin Streak: 0
Longest Streak: 11
#TripleTen Tally: 73
#TripleTen Streak: 0
Longest Streak: 7
Highest Floors: 120
Highest Daily Points: 41,528
Zombies evaded: 0/0
Mindfulness Diary:
Health: 81%
Satisfaction: 87%
Energy: 94%
Productivity: 70%
---
Referrals:

Power up and Steem on!