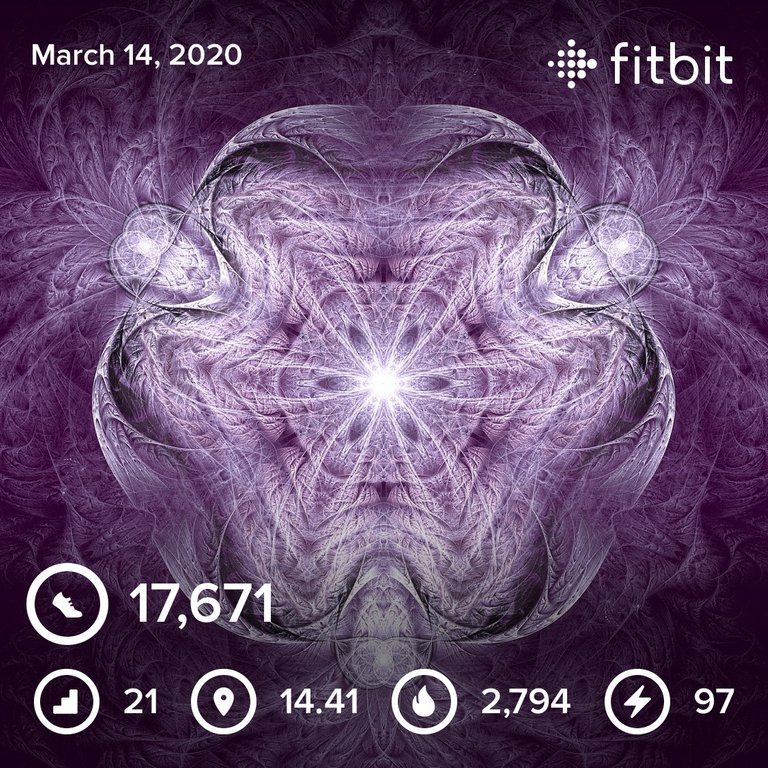 Up around the usual time this morning and did my daily routine. Crypto markets still down, but at least stabilizing, and the Steem standoff continues without any progress I've been able to see (in fact, there's a lot more talk about forking at this point).
It had been two days since I'd been out, so I was definitely set on going. I daudled a bit, though, and so were missed the #AutomaticWin by just a couple of minutes. 😢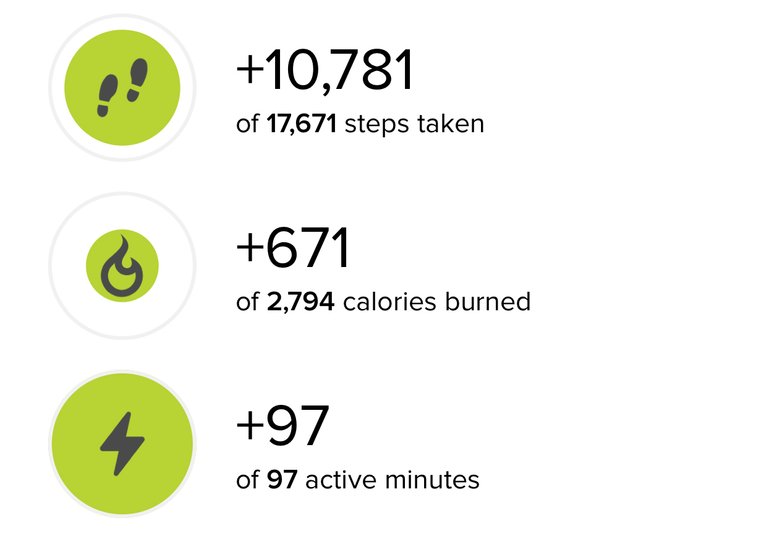 I did a zombierun today and there were TONS of zombs out. I didn't really pay much attention to the story at all though. Eight for eight zombies evaded and mission complete (whatever it was). 😛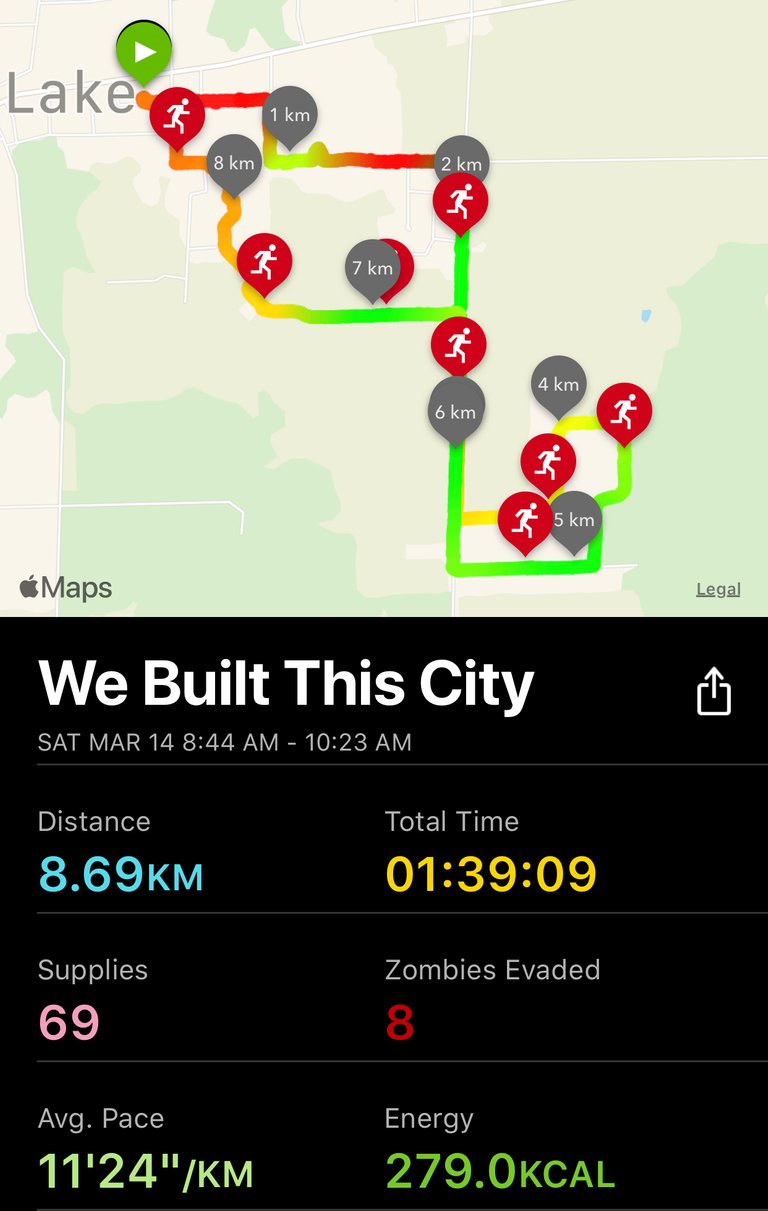 Was a bit chillier than the past couple days, and the wind was blowing pretty good, but not too bad. 😁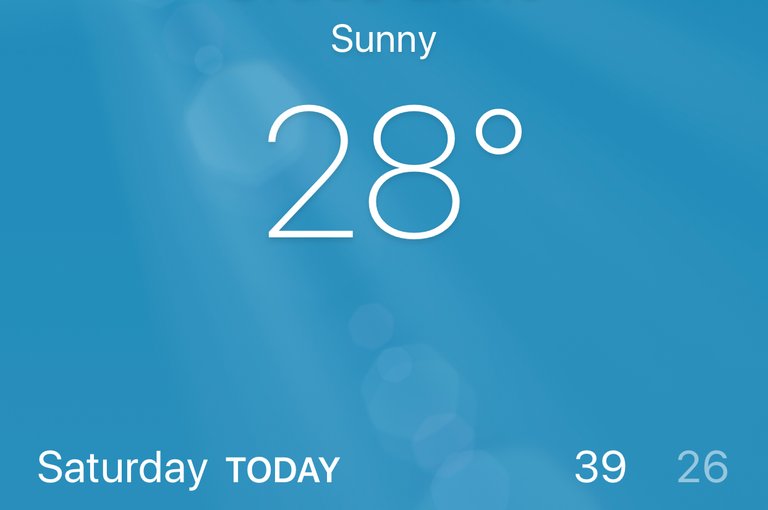 The sun was having some trouble burning off the clouds, so it was kinda' gray when we went.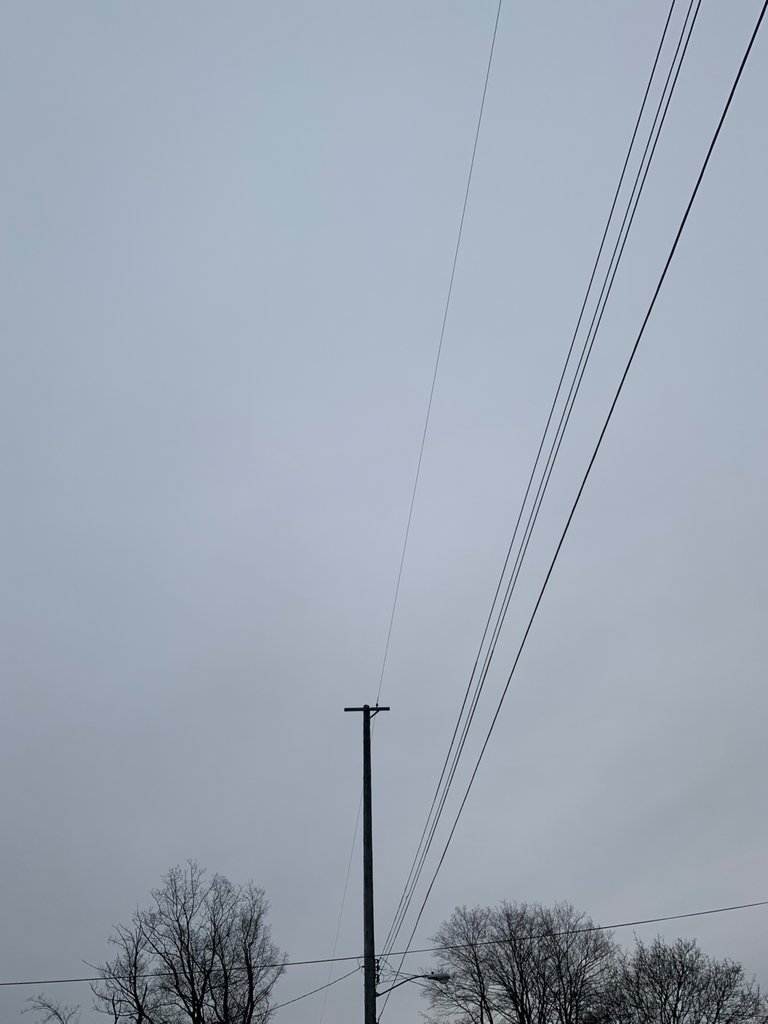 Mr. Chubbles was out and about today.
Squirrel News Network declared Covid-19 a global pandemic, so he was practicing social distancing.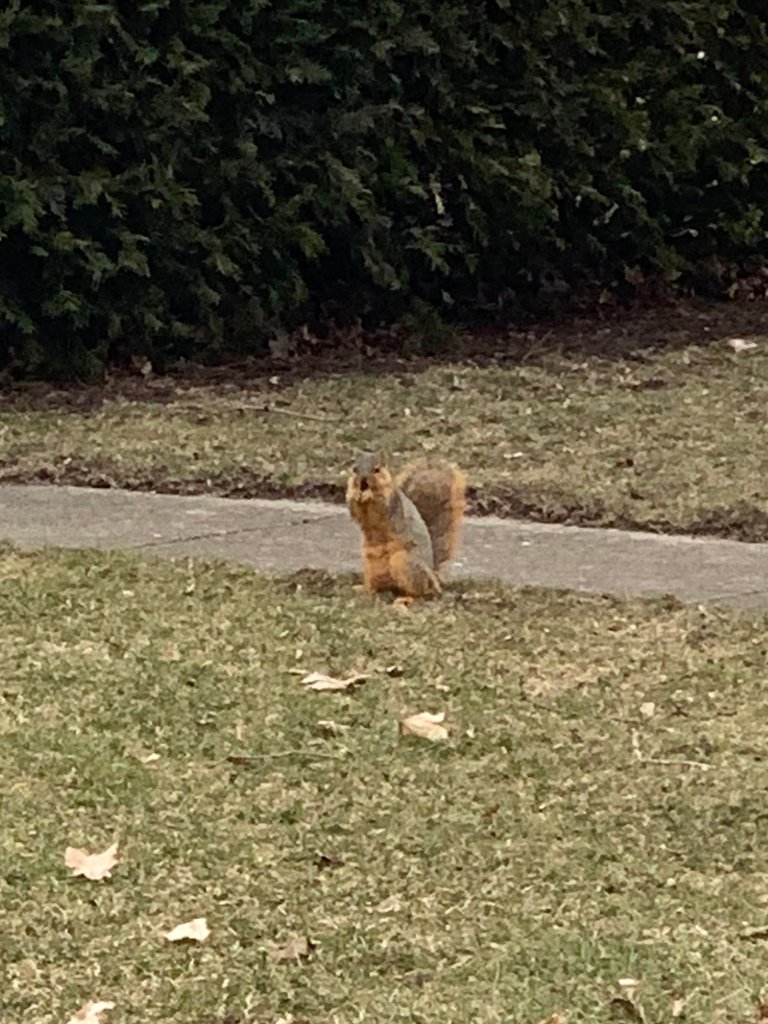 I know there's a star there somewhere...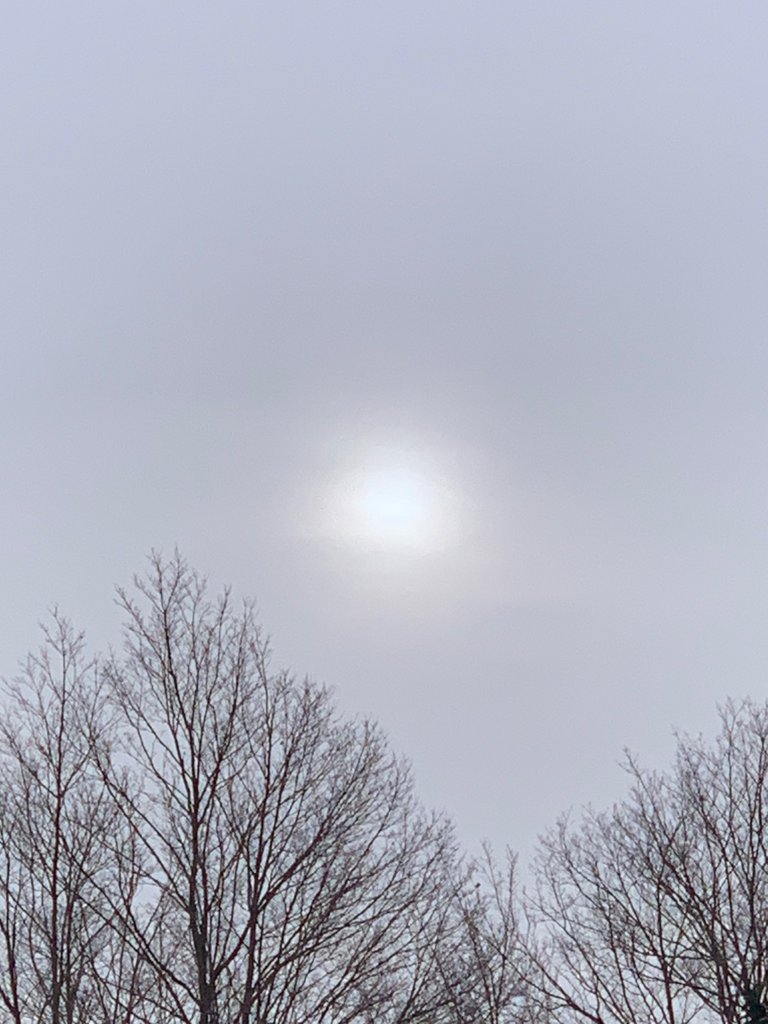 We went on a different route further down the road. We saw some houses in behind a row a trees and thought we should go have a peek.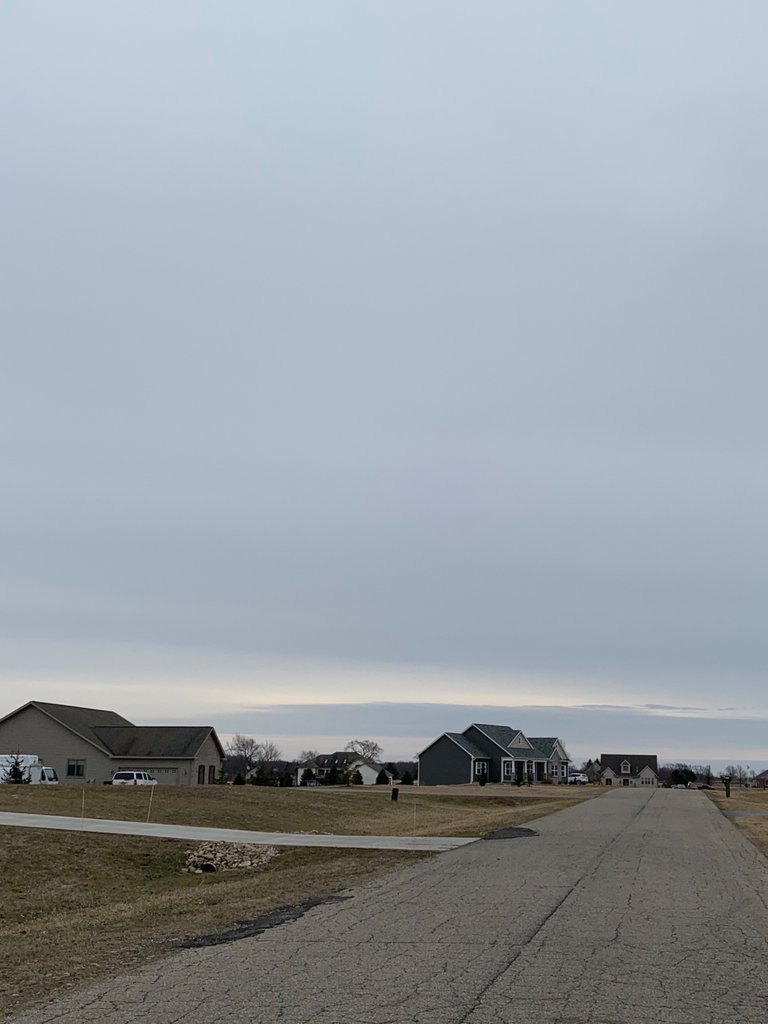 Very fancy schmancy back in there. Caught a glimpse at how the other half lives.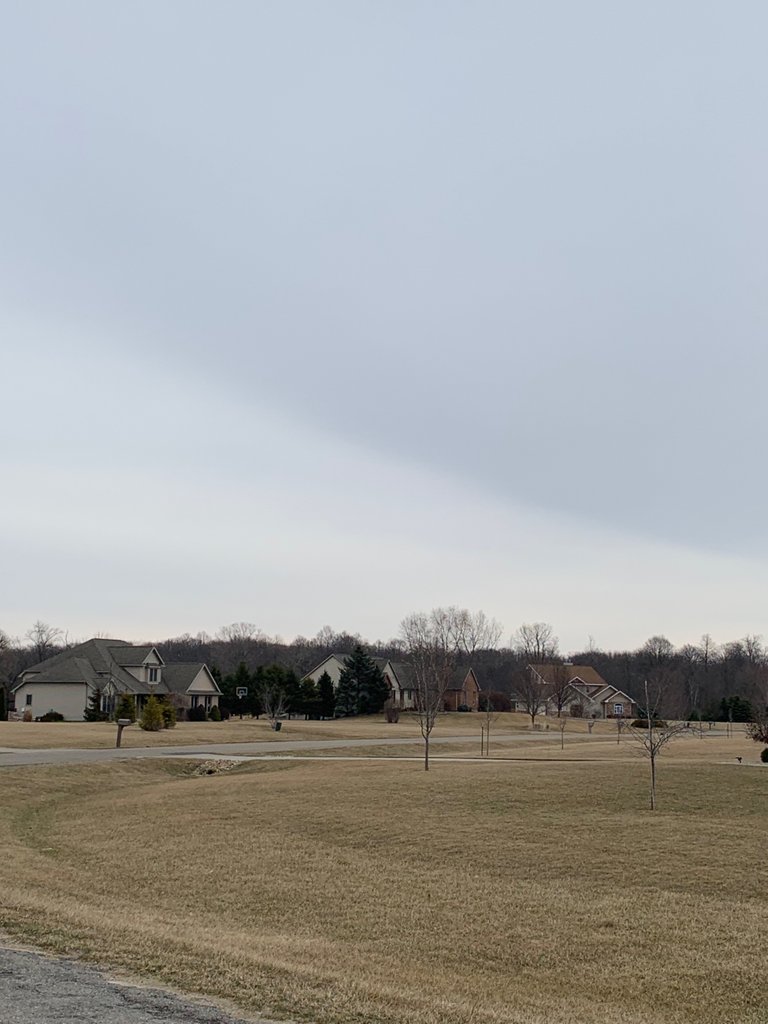 I know there's a squirrel around here...let me at 'em!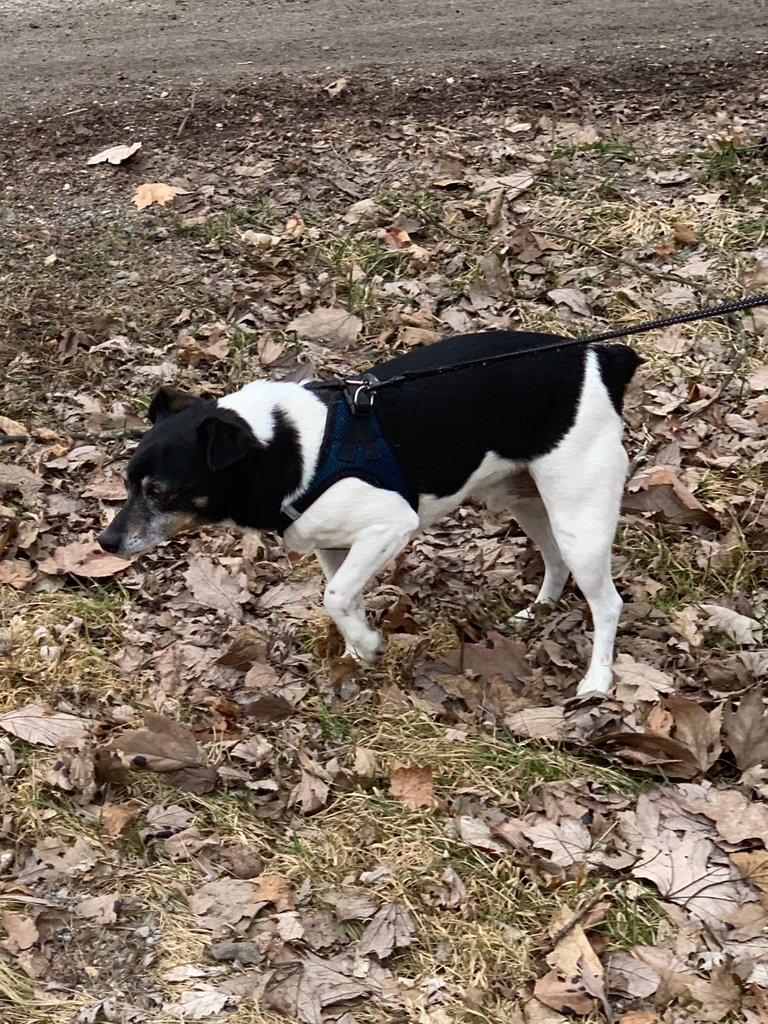 ---
In the afternoon I spent some time finishing up the plumbing job from Thursday.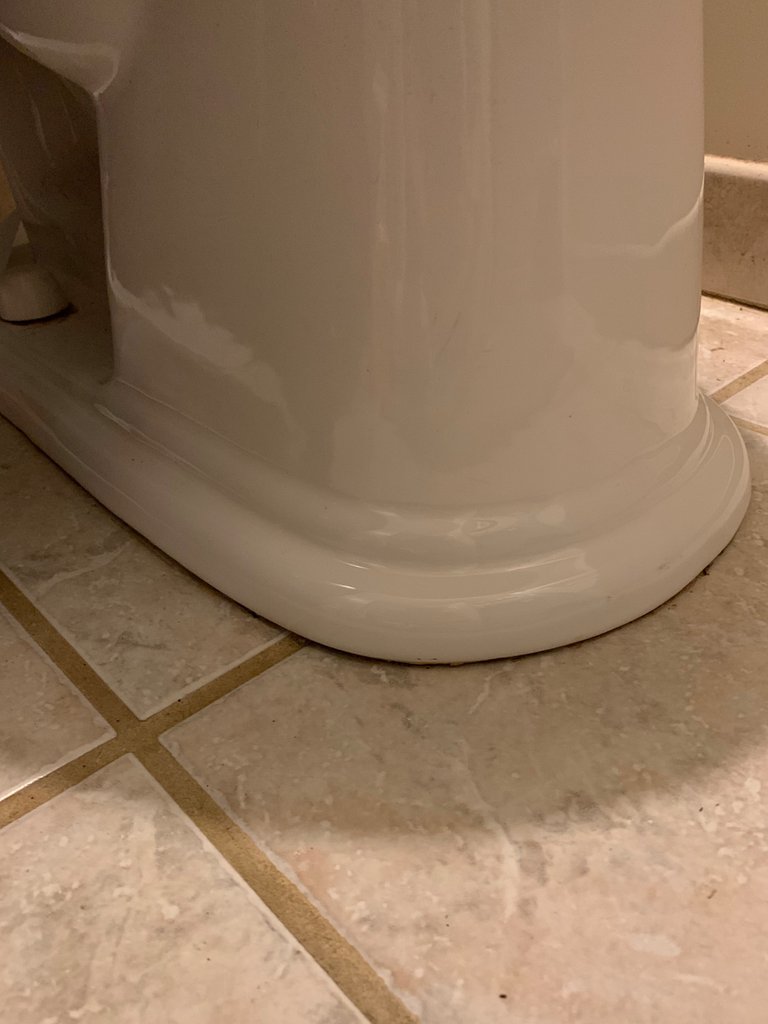 I was a little disappointed that he didn't do it...like the last contractor I had out to do the roof didn't finish the soffit and facia. 😡
Quite tight trying to get a bead of caulk in there, especially on the back side, but got it done reasonably well. The toilet isn't level, so it's more or less just to keep water from sitting under there when we drip getting out of the shower or wash the dog.
---
Got my Holybread tasks done! 👍😃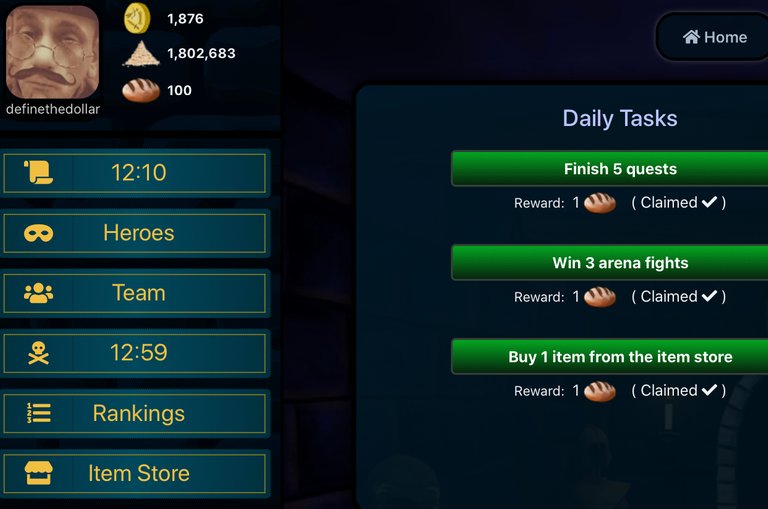 Still bouncing back and forth between 115 and 104. I got a good item today in the store, saving up some gold to see if it might help me progress.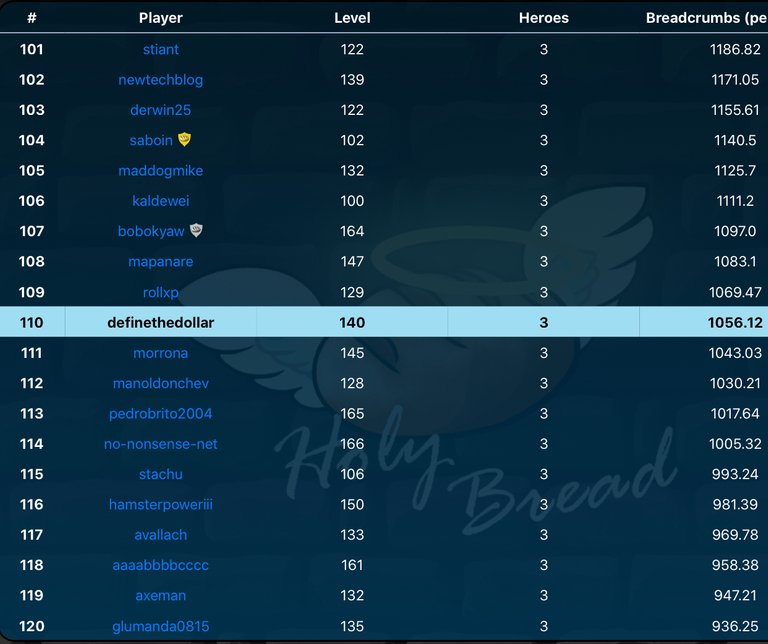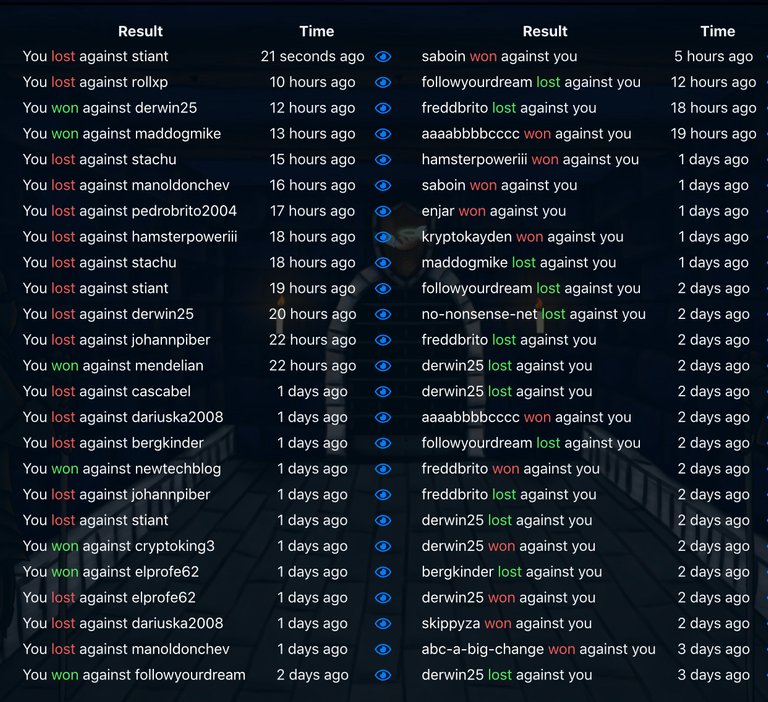 ---
I finally completed my Dragon splinter quest from yesterday. I completed the quest in Diamond II with a potion charge.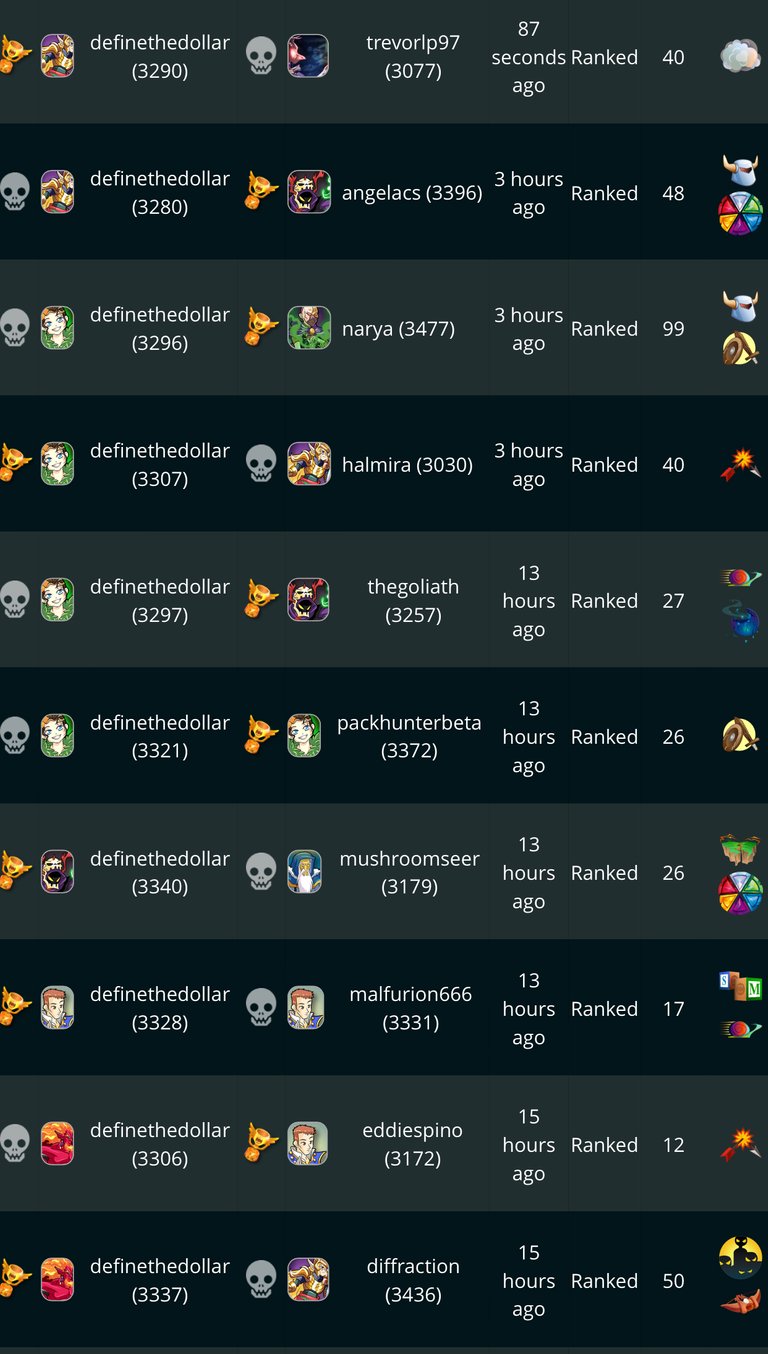 Not too bad rewards. Got a bonus orb!!!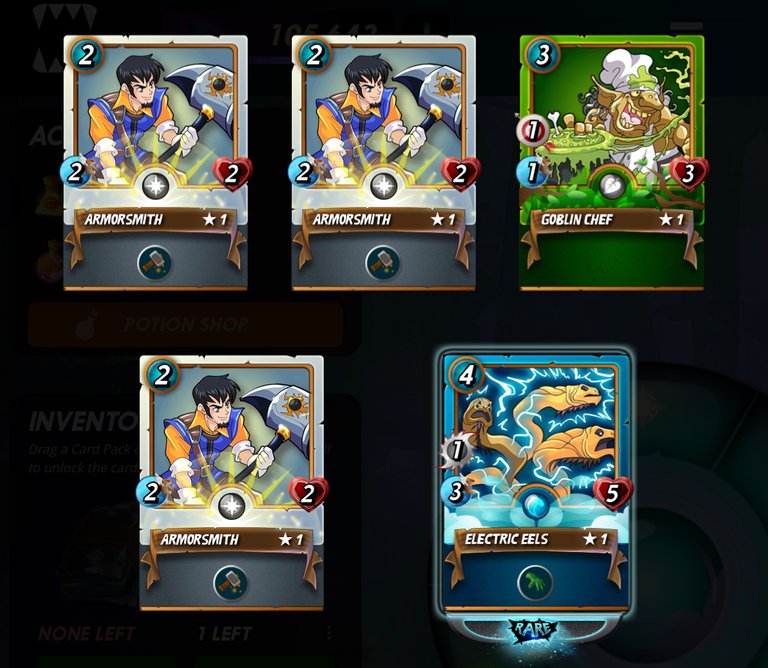 I was so close that I decided to play some extra games in between quests to build up rank and I was finally able to break through to Diamond I!!! That's the highest I've ever gotten! 😁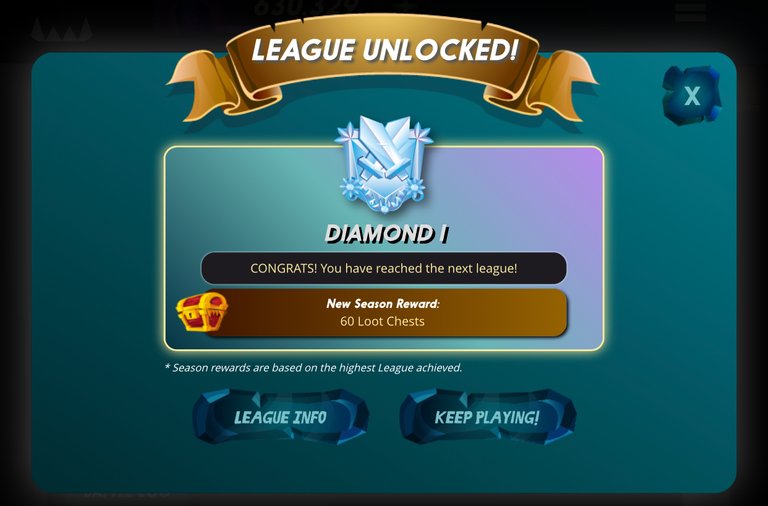 Today's quest was three wins without neutral monsters and I completed it in Diamond I, but I was so excited about the new league I forgot to get a potion.
Got a legendary! 😄 That let me get him to the next level with melee reduction...pretty badass card.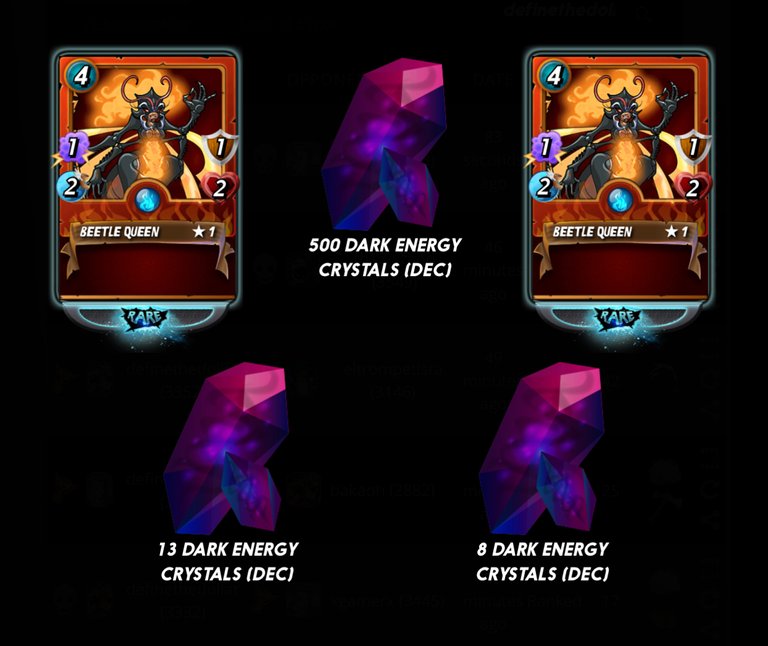 ---
In the evening @wenchebakken made mustgo pasta and we watched Daddy's Home. It was pretty good as far as dramadies go. One and a half eyes open...made me laugh and kept me awake, but didn't keep my attention the whole time.
---
Average Last 7 Days: 15,801
Lifetime Average: 16,068
10k per Day Streak: 163
Longest Streak: 196
Distance on shoes: 24.08 km

#AutomaticWin Tally: 159
#AutomaticWin Streak: 0
Longest Streak: 11
#TripleTen Tally: 74
#TripleTen Streak: 0
Longest Streak: 7
#DoubleDay Tally: 121
#DoubleDay Streak: 0
Longest Streak: 5
Highest Floors: 120
Highest Daily Points: 41,528
Zombies evaded: 8/8
Mindfulness Diary:
Health: 85%
Satisfaction: 87%
Energy: 79%
Productivity: 75%
---
Referrals:



Power up and Steem on!