Up at six sharp today, but only a half an hour short. I continue to be amazed that I haven't taken a nap, but it's yet another day where I couldn't really summon the gumption to go for a proper walk.
Nothing much going on during the morning routine. Was nice to see a little more volume come into the crypto markets, giving BTC a nice little pump. 👍
I unloaded everything I had to trade the other day cause I wanted to get some BRO tokens, so it's back to waiting for powerdowns to come through again.
Mom's printer ran out of black ink and the store was out of that particular kind, so we ordered some for her online. It only took a couple days and arrived this afternoon, so I took it over to her and installed it to make sure it was ok.
That at least gave me an excuse to get a few steps in...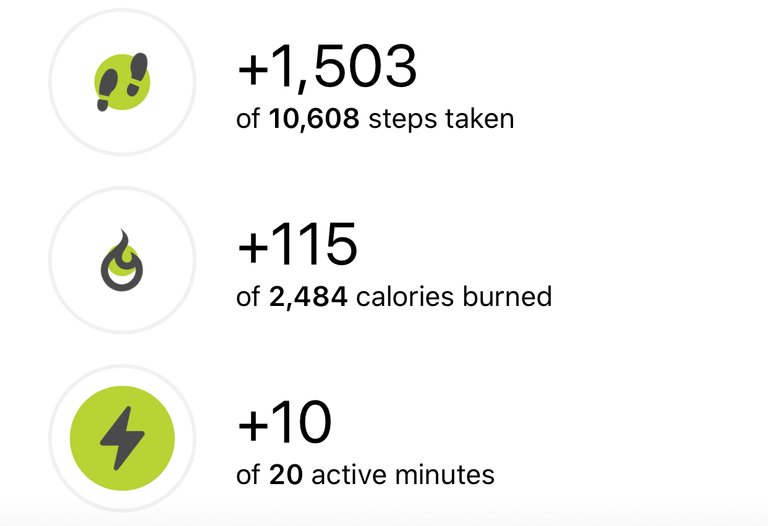 Not a bad afternoon to be out. I certainly couldn't blame the weather for not going longer.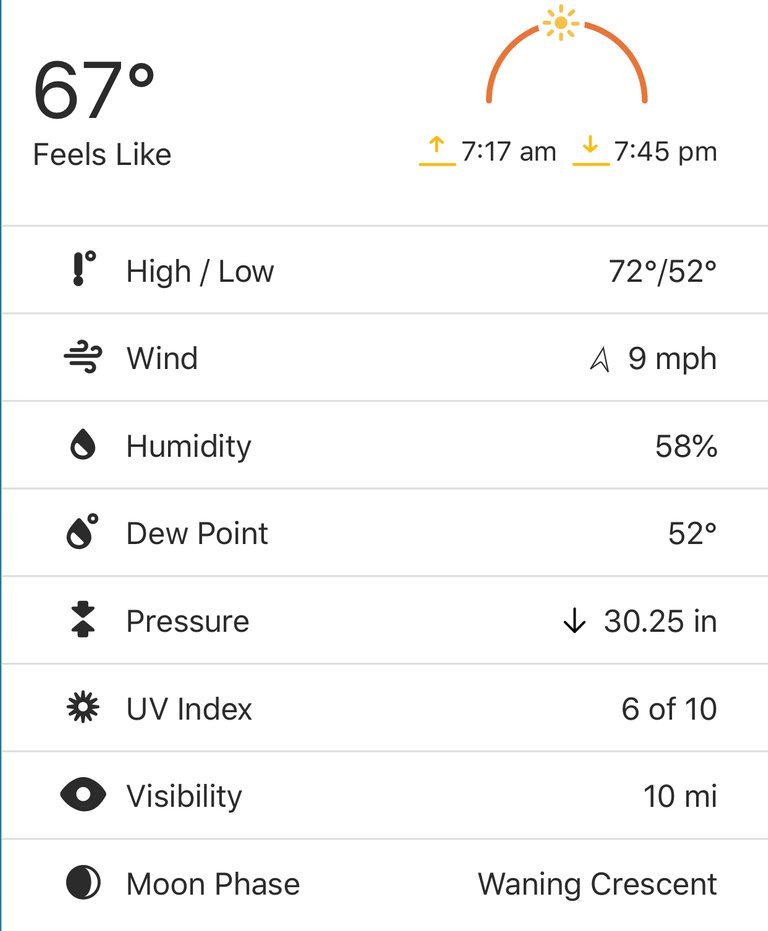 OMG! I just realized, as I was making this post, that I friggin' completely forgot to take a sky photo for today! 😢 Dumb, da dumb, dumb.
It wasn't much of a walk to speak of. I considered going around the downtown loop, but I was cramping hard for some reason and decided to cut it short.
I did see this little caterpillar...can't fool me all lookin' like a turd! 💩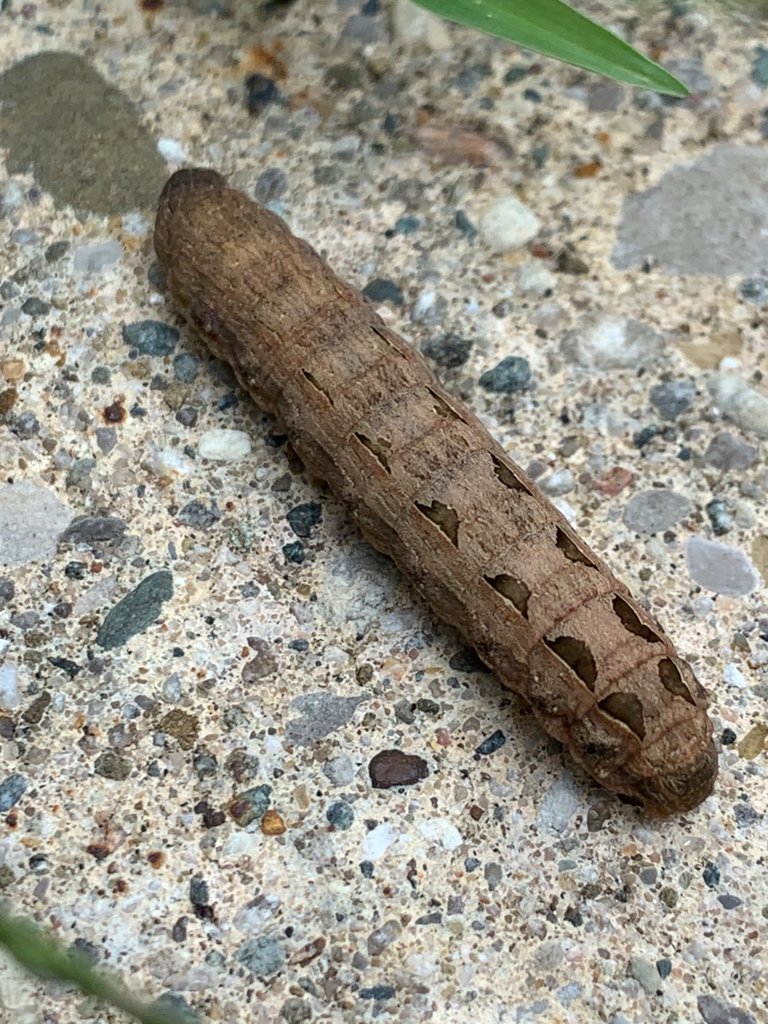 I played some more de Blob 2 on the Xbox. Completed another level and popped 40 more gamerscore. I think I'm at the last level now, so an annoying boss fight is likely in the near future.
I'm hoping that it will allow me to find the collectibles I've missed (I'm sure there's a cheevo for that) without having to get them all at once on one play through of the level. I don't think so, seems like you just get additional score where the collectible was, but we'll see.
It's kinda' been a while since I actually accomplished much in the real world, so I took baby steps and headed out to the garage to putz for a while.
There was some copper I'd left in acid for waaaay too long that I really needed to take care of. Unfortunately, some of it has been damaged...I don't think it reacted directly with the acid, but it looks like some oxidation reaction may have occurred.
Weird thing is that there was this gunk buildup on the lense I'm using to cover the container (from an old projection tv). I thought that it was glass and so shouldn't react with the acid, but it seems like it is! 😱 As I scraped away at the residue, it seemed as though I was carving into the lense. Not sure what exactly is going on there, but I'm pretty sure it isn't great.
Thought I might show you how much work is actually involved in this "putzing." To start, I cut a piece of the wire to a manageable length: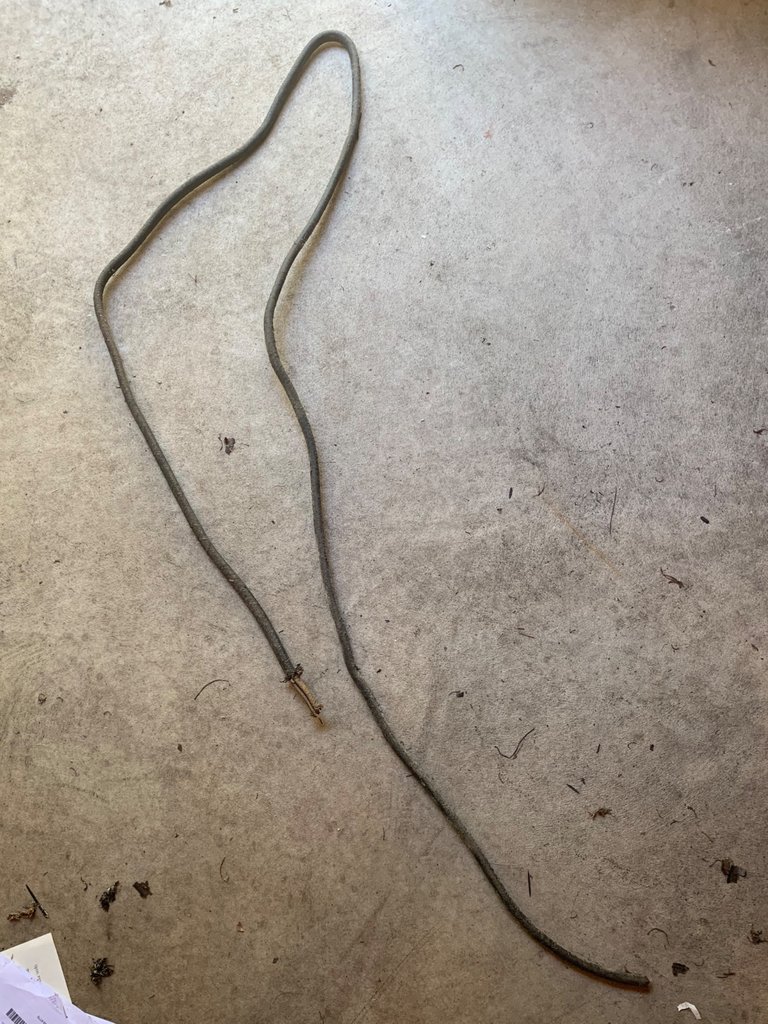 Each piece has two yummy conductors in them, so all the work here has to be doubled.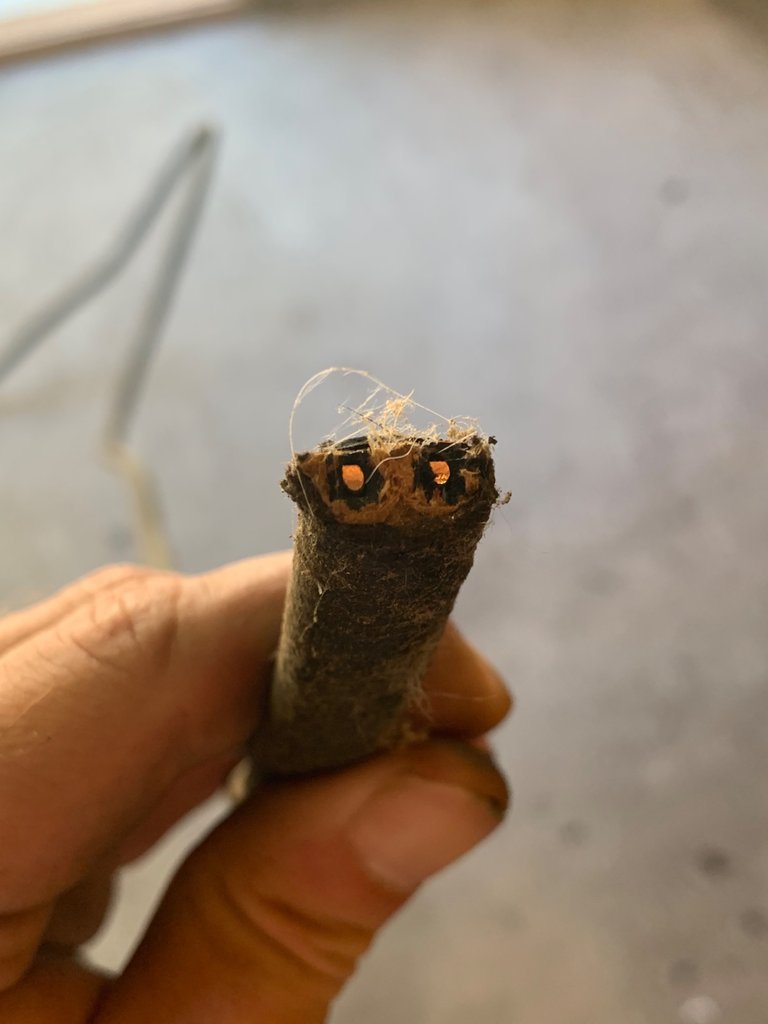 First, I pull off the black sheathing and the string wrapping around to get the two conductors apart. They're double wrapped at this point with a paper part keeping tension on a rubber interior part: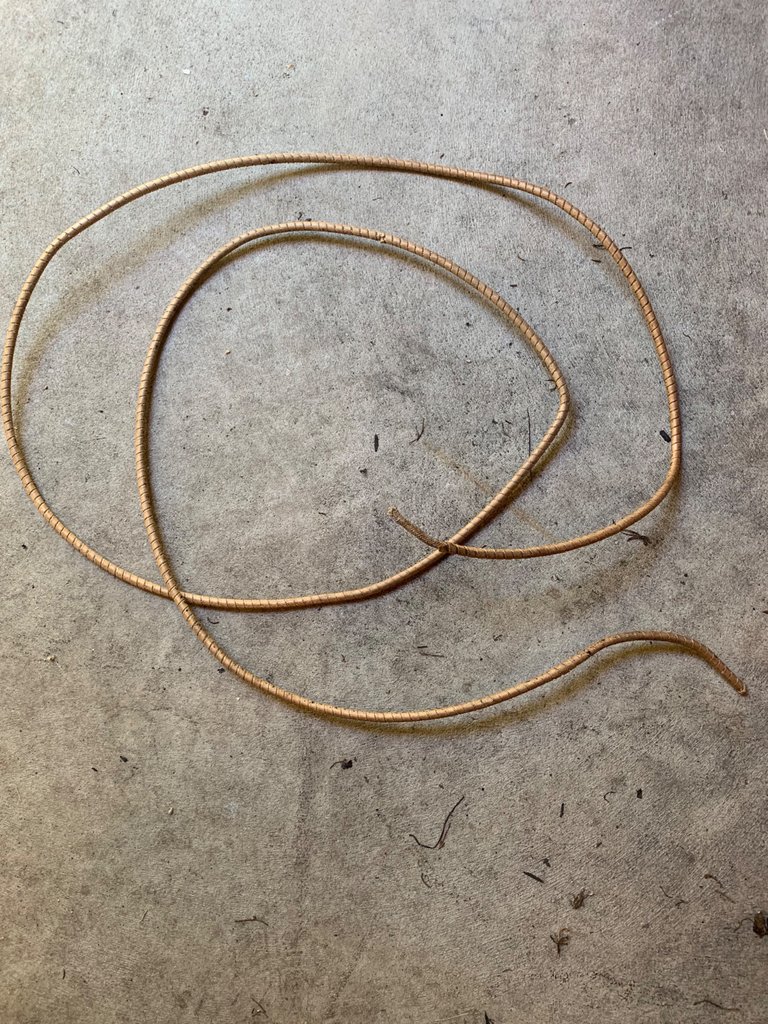 Unwrap the paper part to expose the rubber. In the past I've tried just cutting through all this with a box knife, but it wasn't nearly as effective as this way: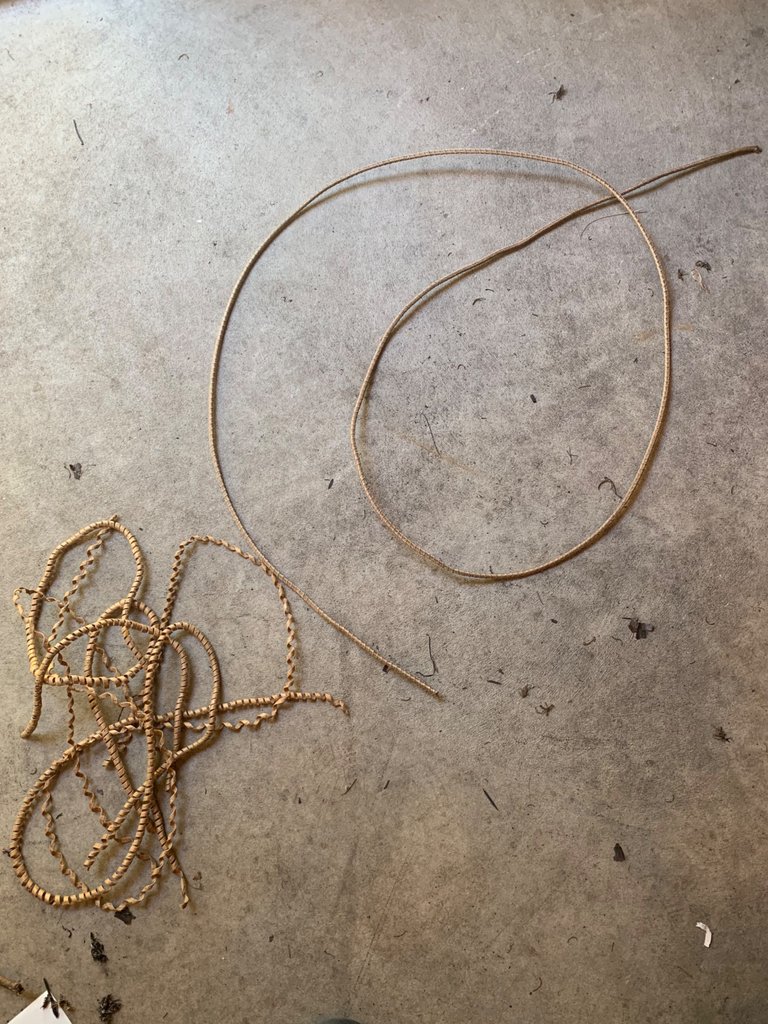 Now, if I'm lucky, the rubber isn't fused to the core and with some force I can slide it off bit by bit; if not I have to scrape it off with the box knife. What's left has a tin coating on it: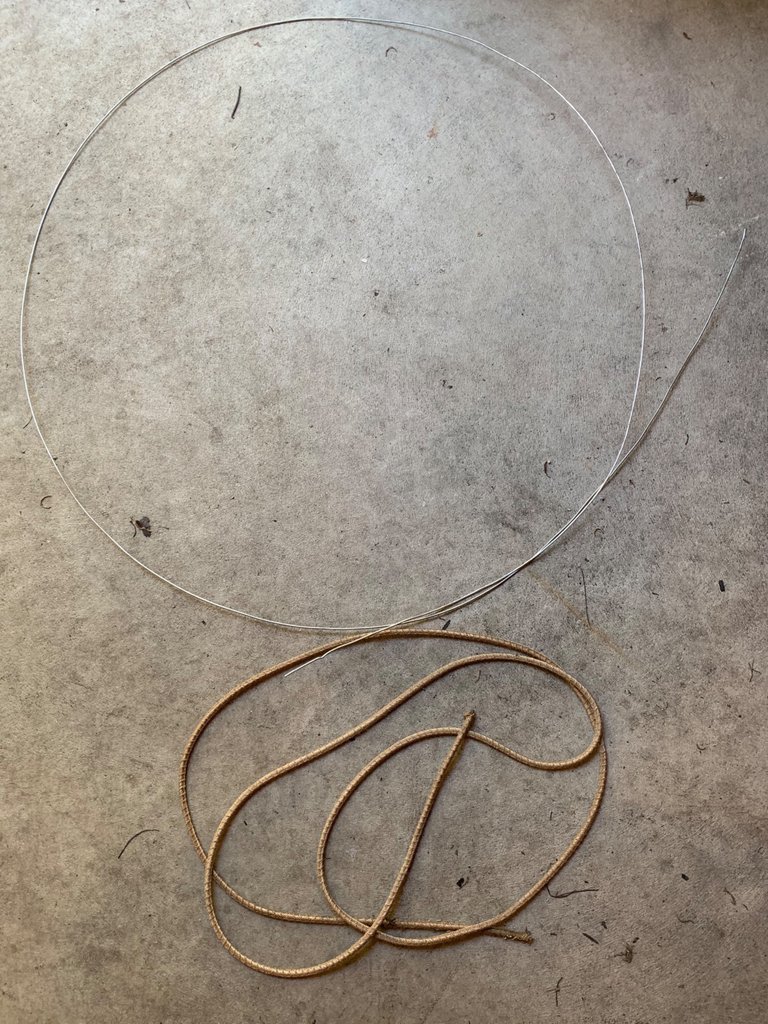 Then I sand as much of the tin off as possible in order to increase the effectiveness of the acid and remove whatever will come off anyway: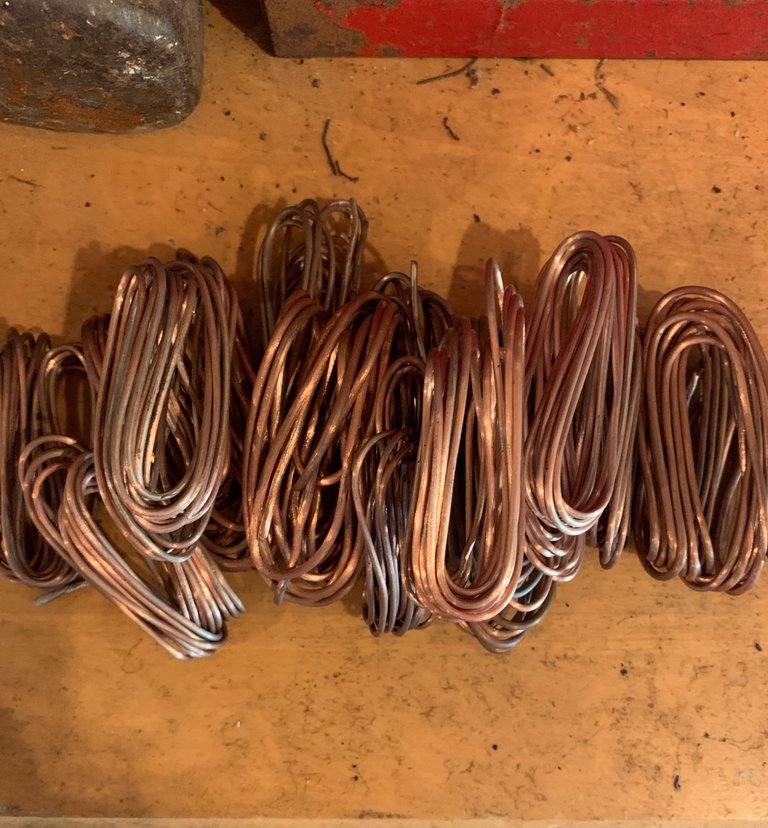 Then, into the acid it goes. Usually for a day or two (which is already probably overkill) but sometimes longer. 🤭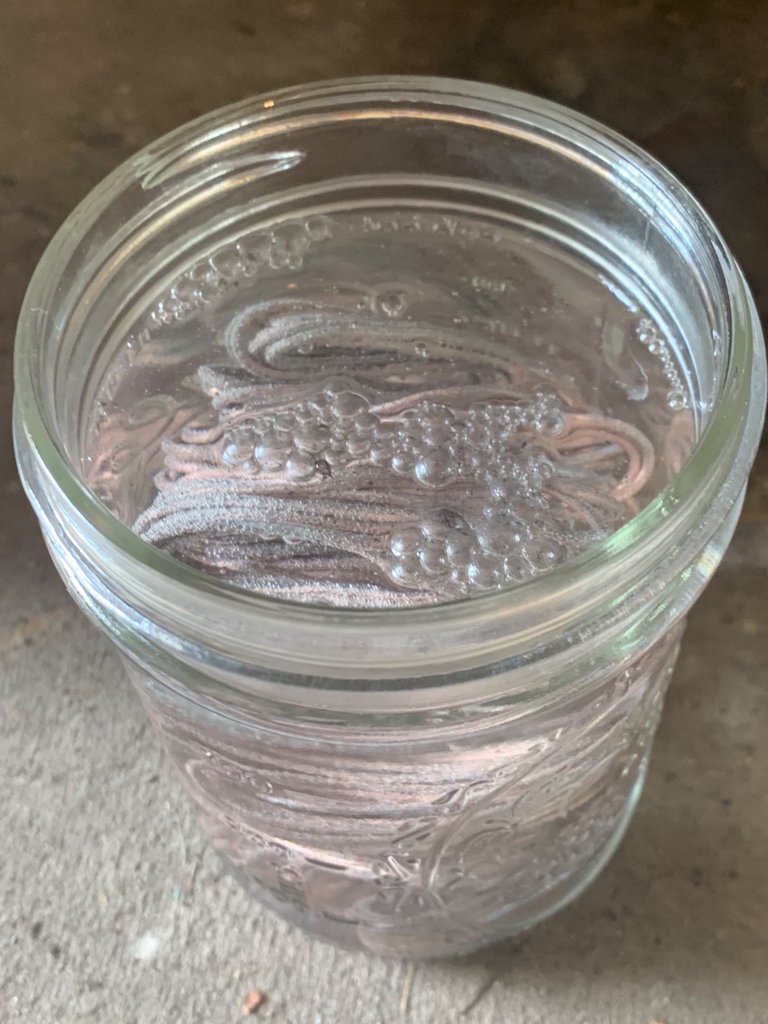 I take them out of the acid, bring them inside and cover them completely with baking soda to neutralize the acid, then add a little hot water to dilute and spread the soda and then dump it out on the driveway. Then, rinse, rinse, rinse with hot water to make sure they're clean. They come out dull like this: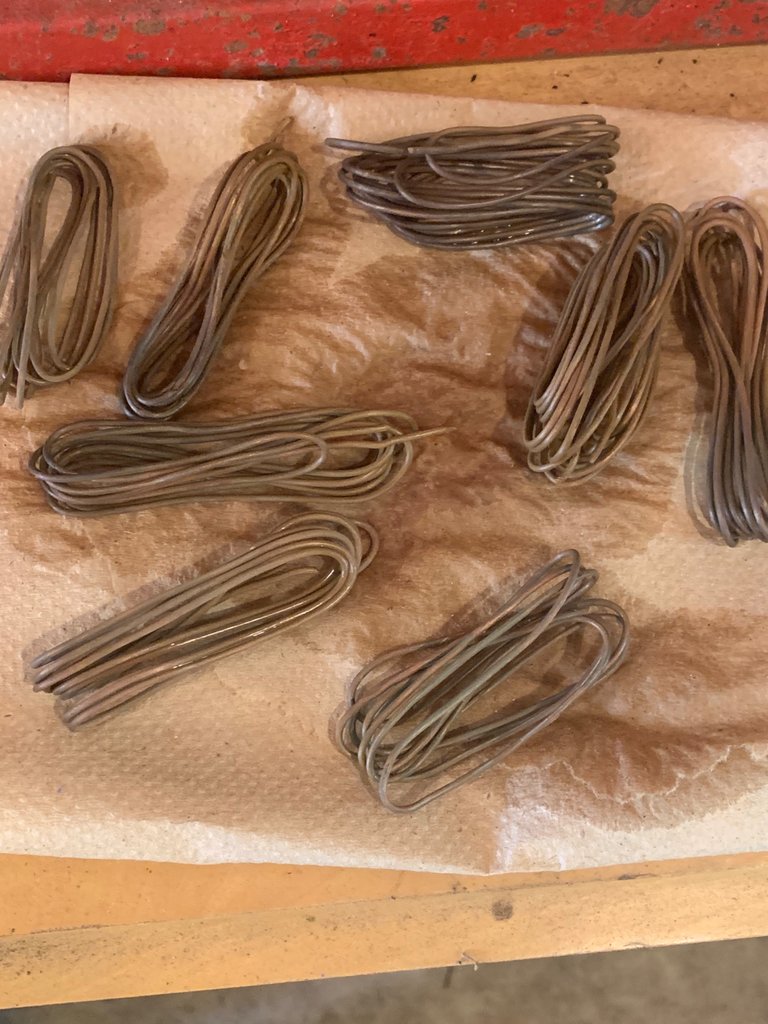 A little rub down with some steel wool, a blamo! Beautiful bare bright copper, probably not worth all the effort. 😜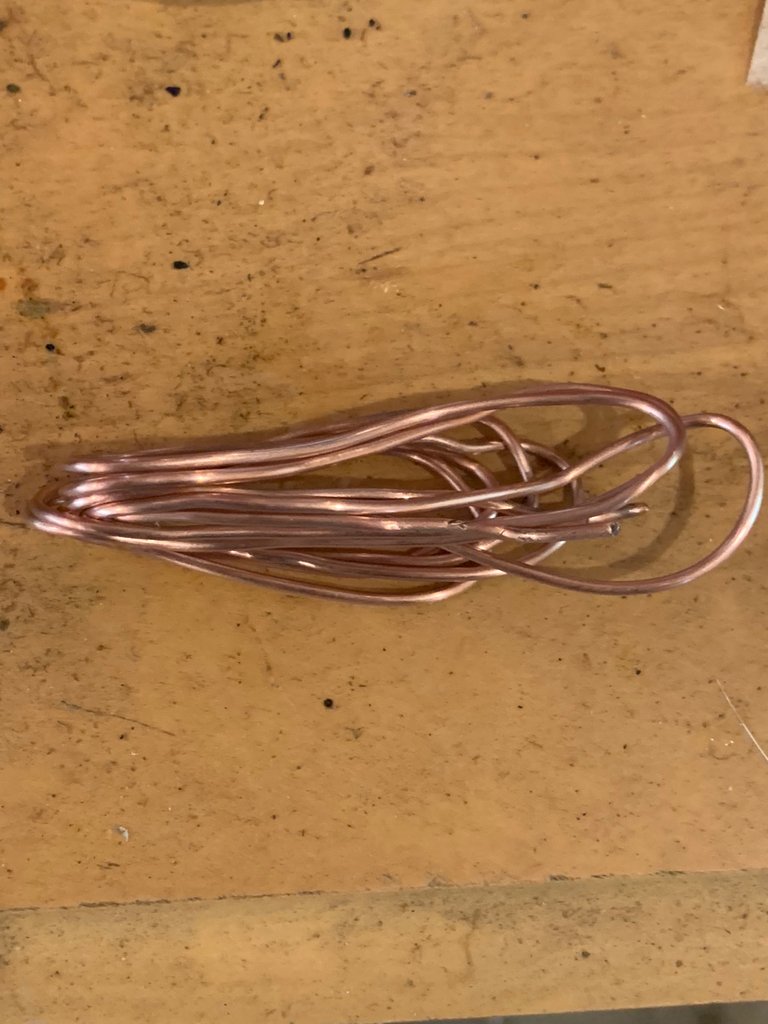 Snagged a shower afterwards and Wenche made super yummy burgers and fries for dinner. I played Splinterlands for waaaay longer than I wanted to, and then fell asleep watching The Musketeers. 😴
---
Yay!! No crime in my dCity today! 😁 Slowly building back up again.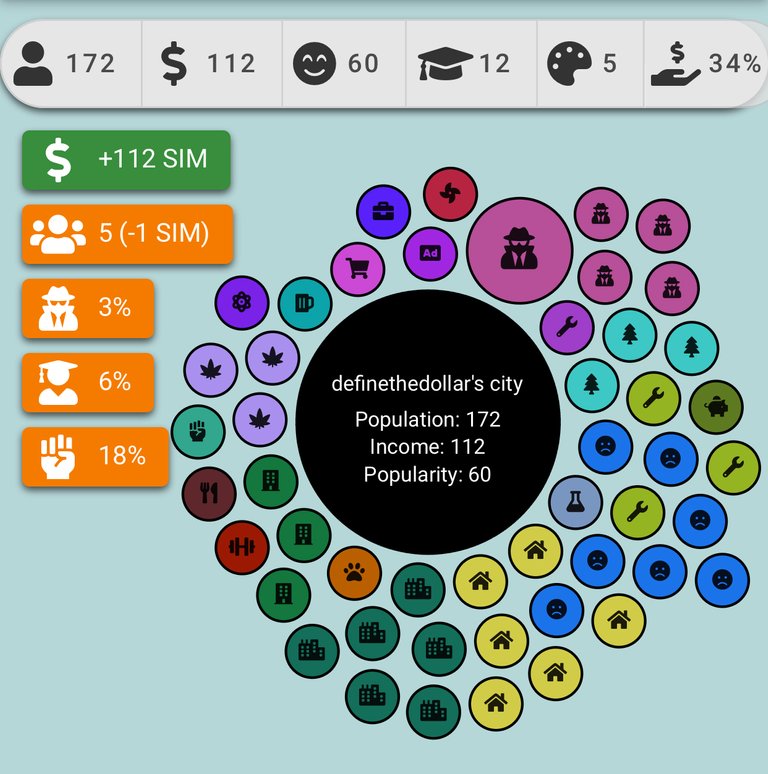 ---
Got my Holybread tasks done as well. 🤩 Potions come up due for refill here and I'll repair my items as well, but got more than enough gold saved.
Oh, so close, but got knocked out of the top ten. Eleven ain't too shabby, though.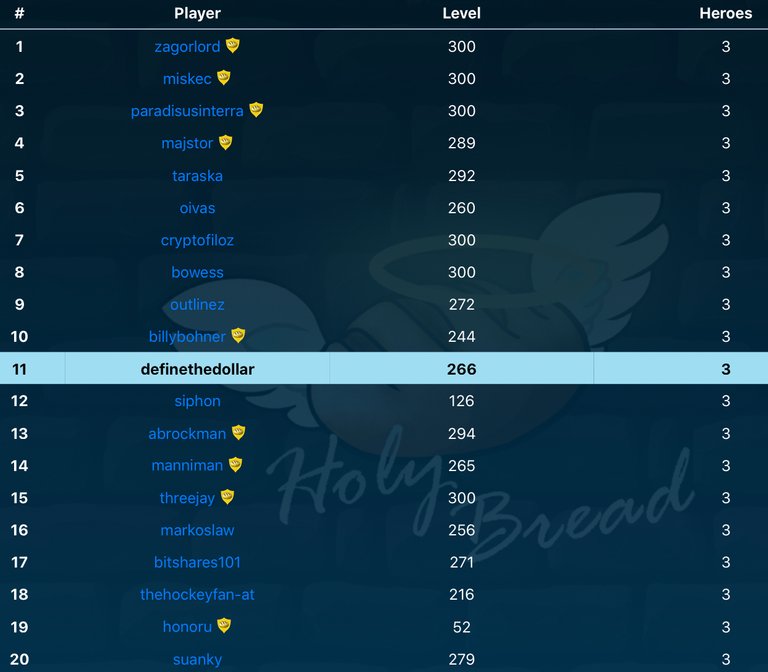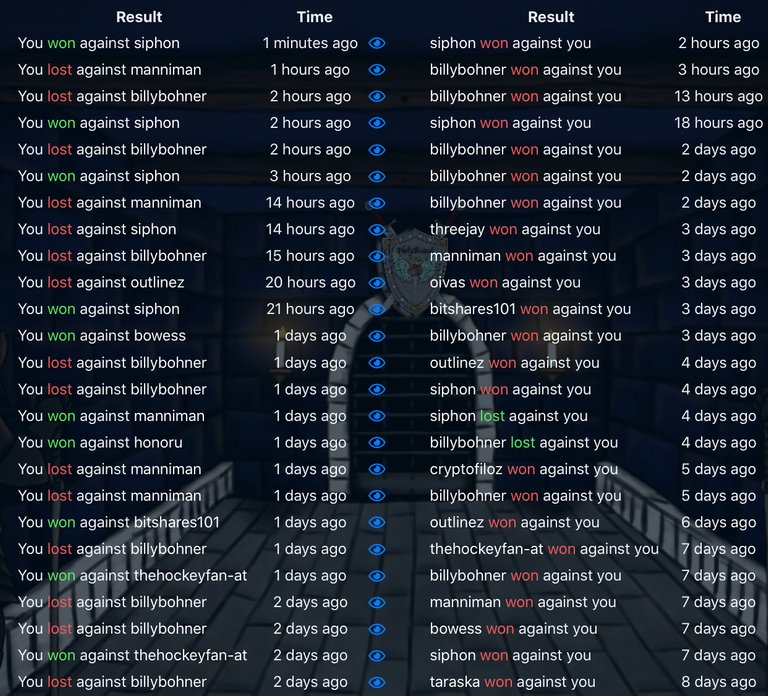 ---
Got all the CryptoBrewmaster ingredients I needed to get a brew started. Just gotta' wait for it to do its thang.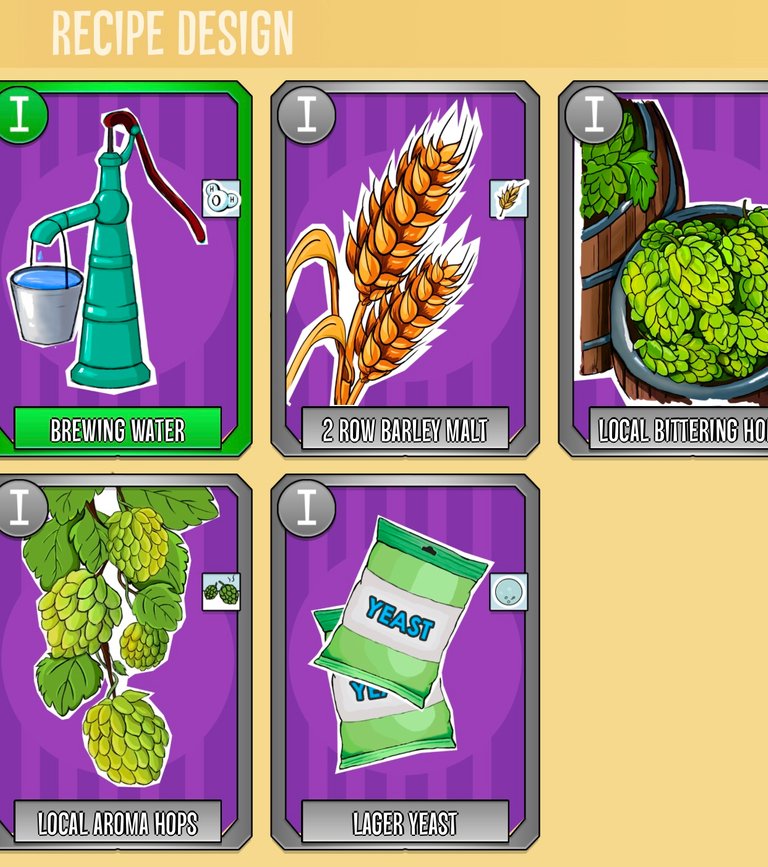 ---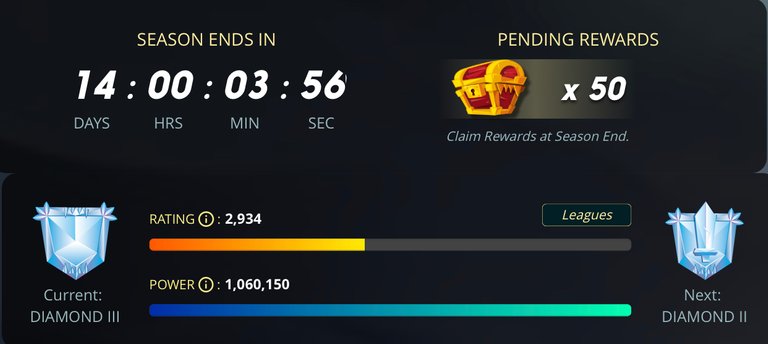 My Splinterlands quest was Misery, I mean, Death splinter again today. I simply do not understand how I can do a Death quest in Champion on one day and then just lose over and over and over in Diamond! 😢😡🤬
For the few pennies worth I get, today really made me consider quitting for good. Complete and utter bullsh$&!!!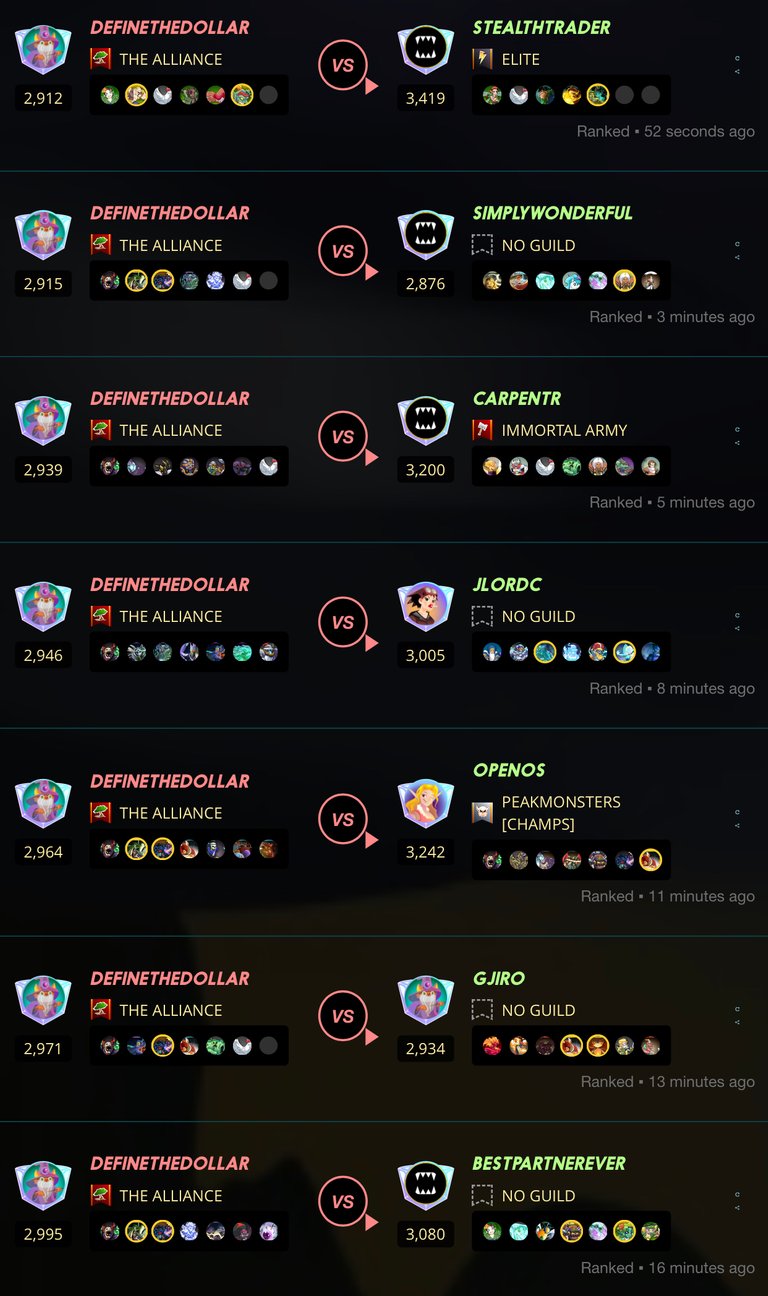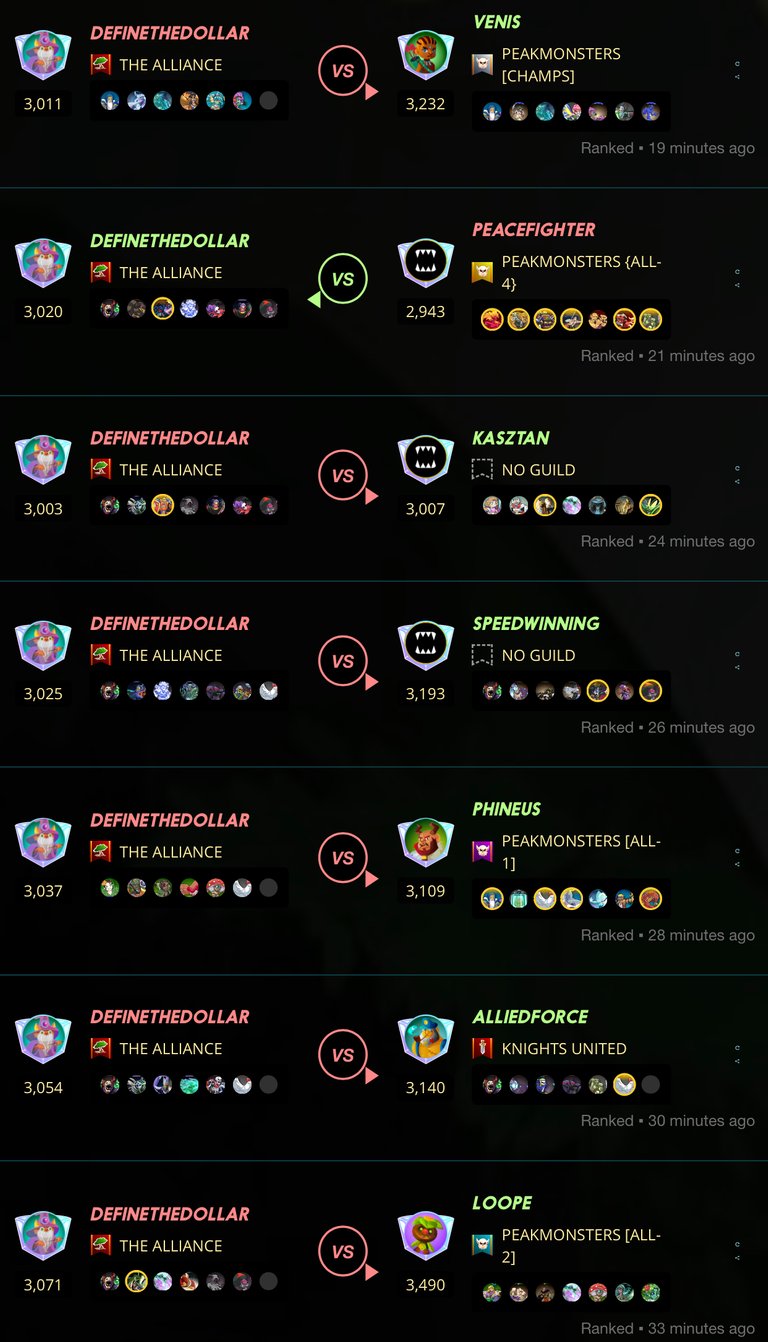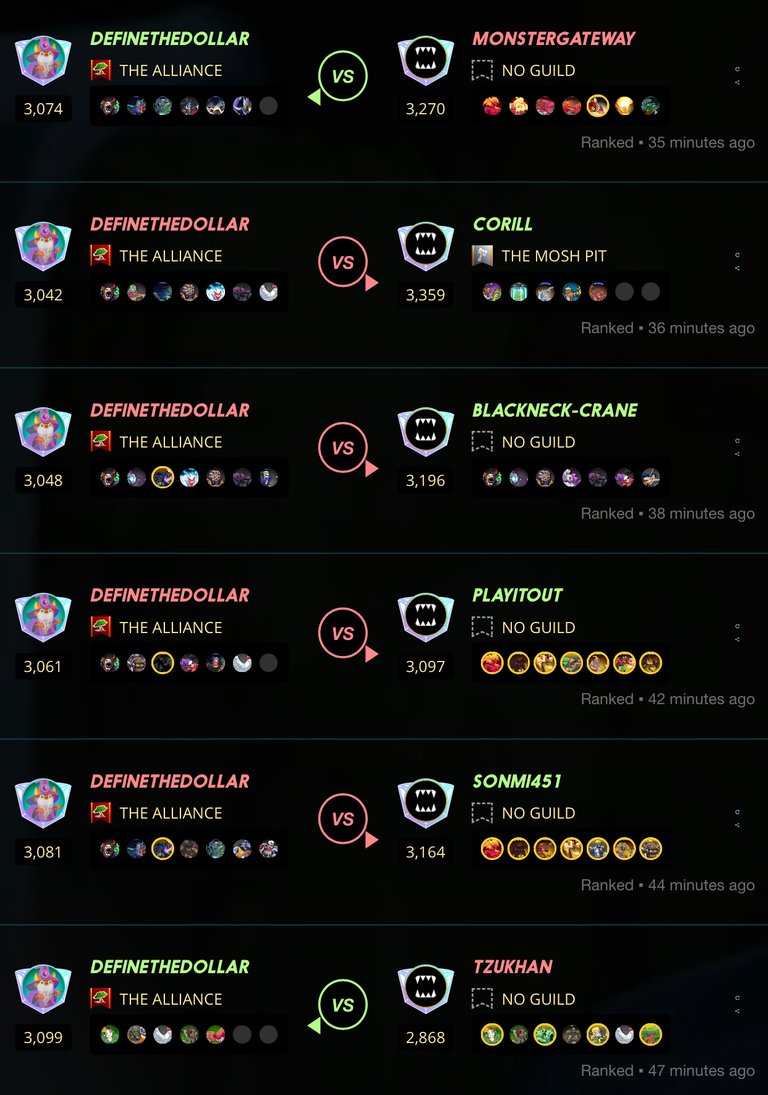 I finally just rage quit for the night, which meant I had the pleasure of "playing" again first thing in the morning. I did get it done in fu&"ing Diamond III with a potion. 🤬 Rewards? Puh: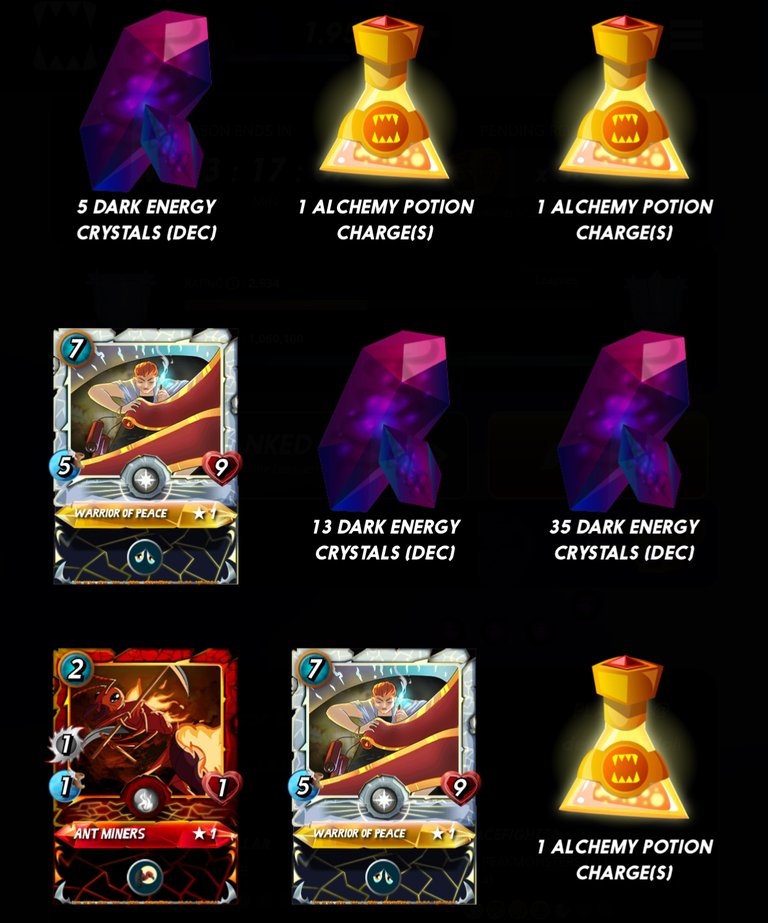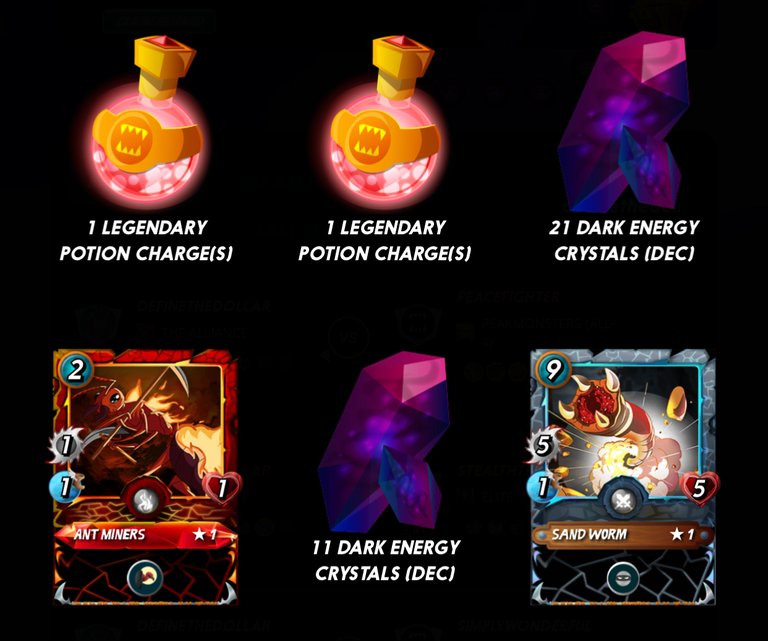 ---
Average Last 7 Days: 13,642
Lifetime Average: 15,902
10k per Day Streak: 175
Longest Streak: 196
Distance on shoes: 1114.11 km

#AutomaticWin Tally: 274
#AutomaticWin Streak: 0
Longest Streak: 19
#TripleTen Tally: 115
#TripleTen Streak: 0
Longest Streak: 7
#DoubleDay Tally: 149
#DoubleDay Streak: 0
Longest Streak: 5
Highest Floors: 120
Highest Daily Points: 41,528
Zombies evaded: 0/0
Mindfulness Diary:
Health: 85%
Satisfaction: 82%
Energy: 81%
Productivity: 75%
---
Referrals: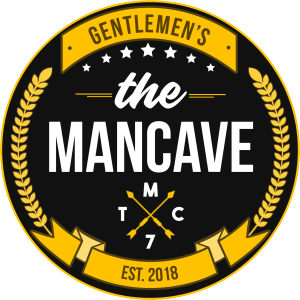 Power up and Hive on!