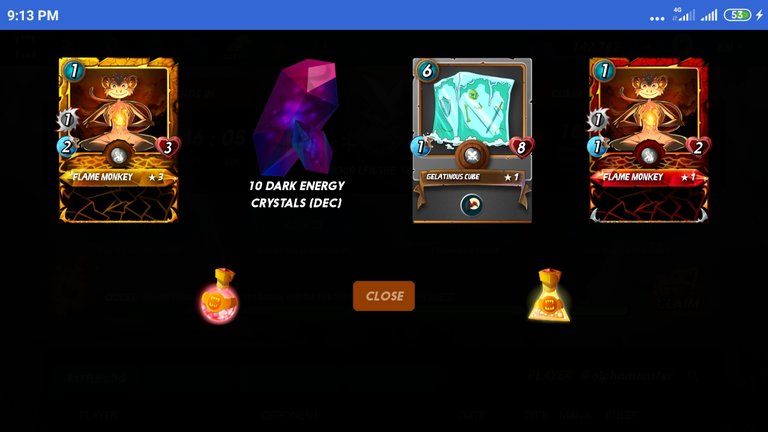 First gold foil on Season 32😁 the potion was working
---
I almost skip this account because I get too busy playing the lvl 3 delegated decks and thinking about how to manage my time to play all the decks 🙄 I really need to collect the DEC after spending all of it to buy the untamed packs and what I got only 5% of total DEC I spend😅
That's reminds me to my old convo with my fellow @hossainbd about "splinterlands slavery" 😅😅😅 Dangit.. it's funny!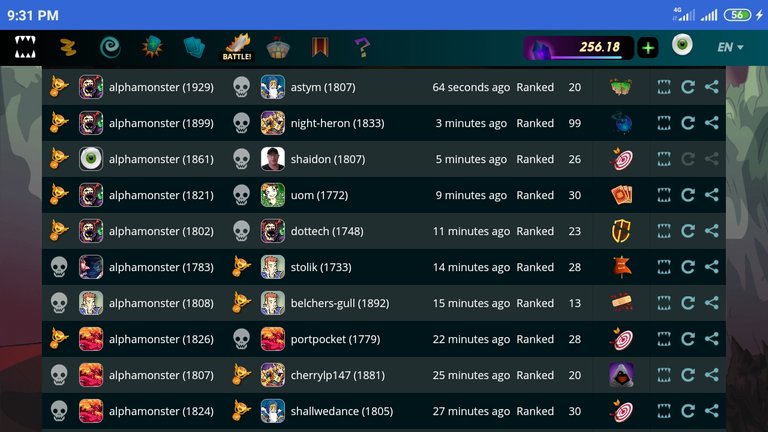 I have a long battles to get that golden monkey with fire splinter
---
In my other collection deck, I think I got all the gold foil of new common reward monsters, except the 🐒 monkey. Now.. it's complete 😍😁.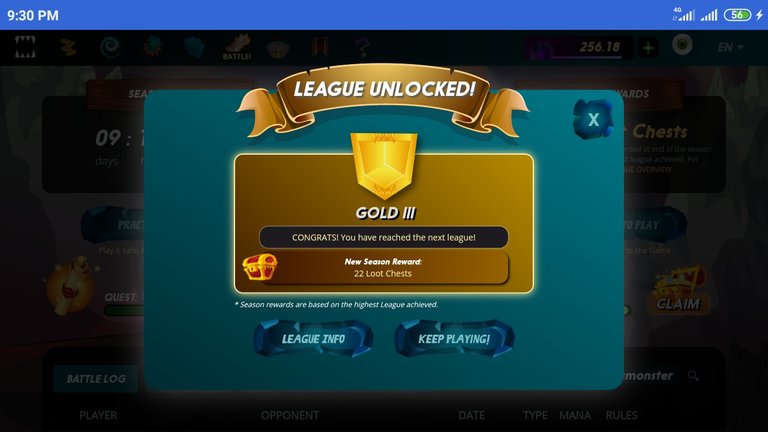 Unlocked the Gold 3 while completed the second dq
---
What a lucky day to spend time on this account today 😉 it's more effective if I just play 1 battle tomorrow and complete 2 dq on the day after tomorrow. Well.. I don't have to battle too much coz I'm not a bot🍄🍄🍄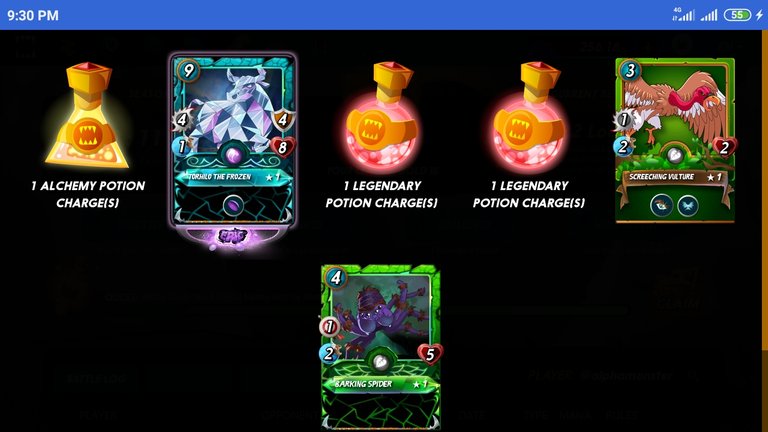 Nice 😍 the blue bull even it's not a gold foil one
---
The second rewards without potion, because it's not good to spend everything on the daily rewards.
what's so good about the blue bull?
🍀🍀🍀🍀🍀🍀🍀🍀🍀🍀🍀🍀🍀
Nothing.. just because it's epic and odd number Mana, it has the void ability to reduce the magic blow, a lil bit silly because it has 1 speed, as funny as the Frost Giant. Wondering how the battle will be on reverse speed+up close and personal. What will happen when the clay golem, pit ogre, stone golem and bone golem meet😅😅😅
And that silly monkey 🙈🙉🙊 it Will be useful on reverse speed and no other optional 1 Mana monster unless you have to fight with dragon, shin lo will be more amazing. Aahh.. I don't have shin lo 😅
Have a beautiful Thursday everyone 💐