---
My my, so much d happened since my last post I don't know where to start. I mean, I still haven't even disclosed the cards I received as part of my Untamed loot.

Not that I will, with 54 packs purchased as of now, posting them all would be a hustle not only for my internet, but also for your eyes and me.

I will do you one better though, I'll put up a few(emphasis on few) of my favorites so far.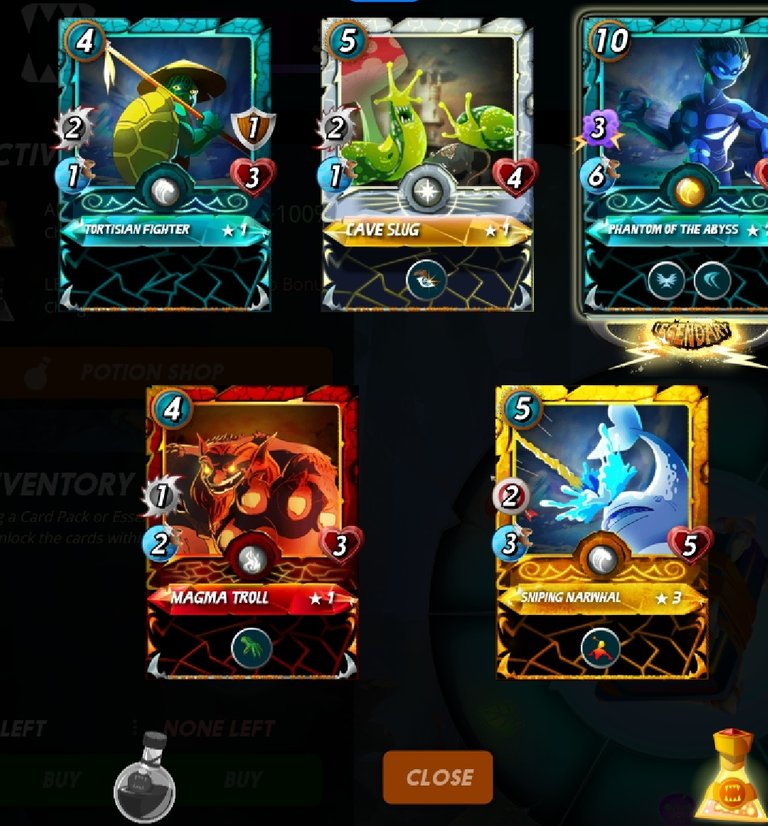 As for the rest of them, you'll either meet them on the battlefield, on the market, or in the furnace.


Untamed Overview:


For as long as I can remember, I have always heavily relied on archers in the back of my formations, and one of my pet monster peeves, are non melee monsters with the sneak ability, I'm looking at you Goblin Sorcerer.

Not much has changed on that front but, almost ironically, one of my favorite new monsters is Coral Wrath with it's own sneaky magic attack that takes away 2 hearts, 3 when Alric's potion is put into action.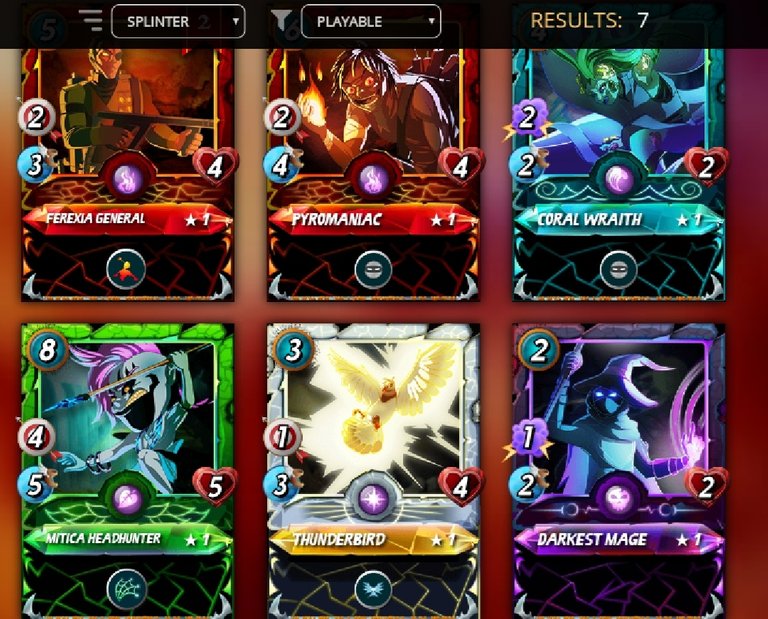 Still in the Water splinter, another great addition to my collection is. Phantom of the Abyss. 6 speed, 3 damage, flys. I have used it several times along with the Ruler of the Seas, Water Elemental, Coral Wrath, and Naga Windmaster when possible and boy is it a beautiful carnage when I win.

Stepping away from the Water splinter, have Mitica Headhunter, the newest speedster/archer-ish.

You already know I love my range warriors, more specifically those from the Earth splinter, and when quipped with Selenia even more so, need I say more?

And owh, Unicorn Mustang. I love the Unicorn Mustang.

Future Untamed Plans:


Although I still haven't made up my mind yet I will be upgrading select cards in the months to come, and I'll be focusing more on usability now instead of making my collection more complete. Sometimes you gotta burn your allies to win wars I guess, or is it all is fair in love and war, tangents.


Last Season's Monster Dividends:


Yes last season I reached the Diamond III league once I got, yes I got some neat cards, including some newcomers and even 1 rare goldie but, moving on. Cheer up though you'll get to see the ones for this season. I'm currently in the Gold II League and once again, Diamond here I come!

Daily Monster Dividends:
Yesterday's: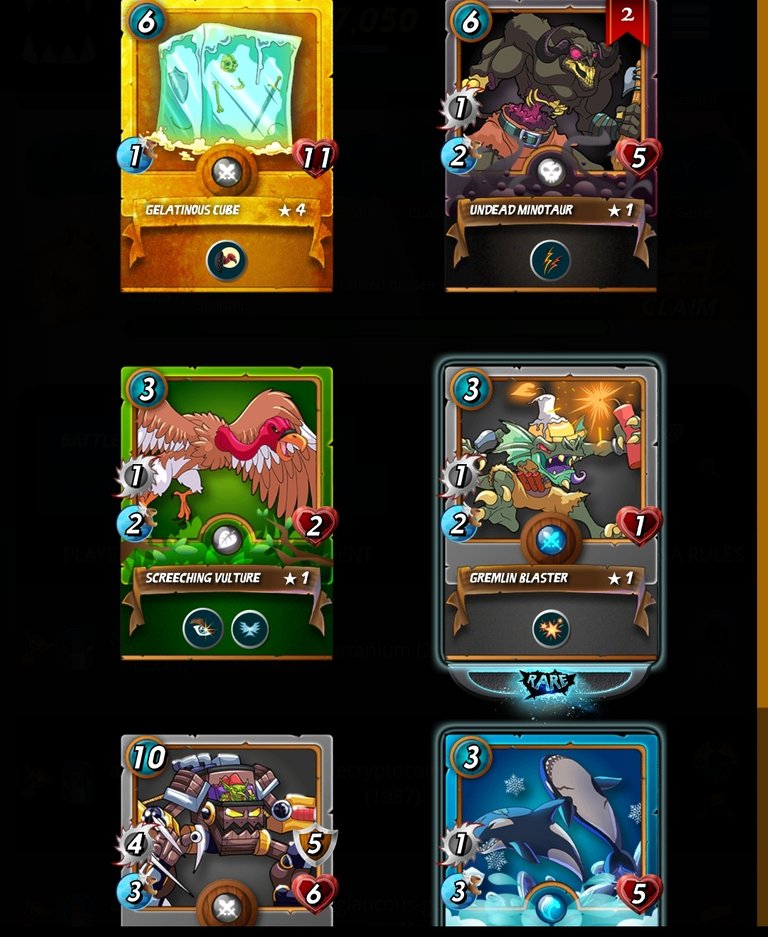 Today's: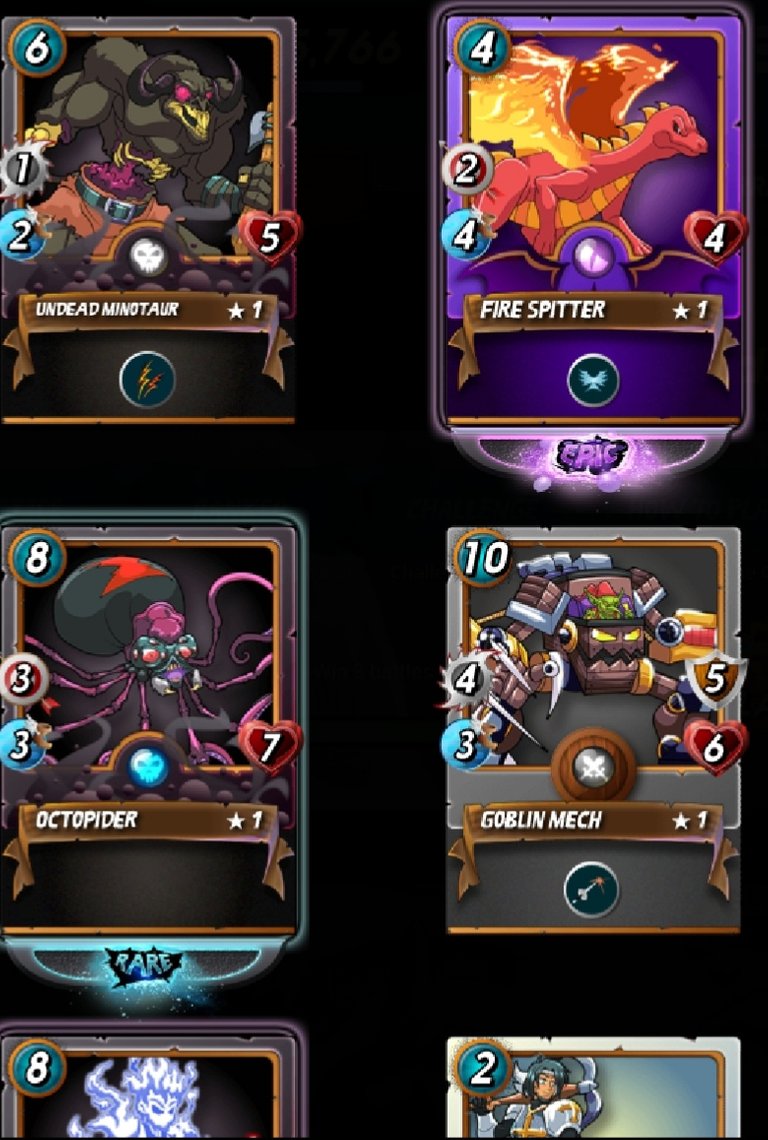 PEAC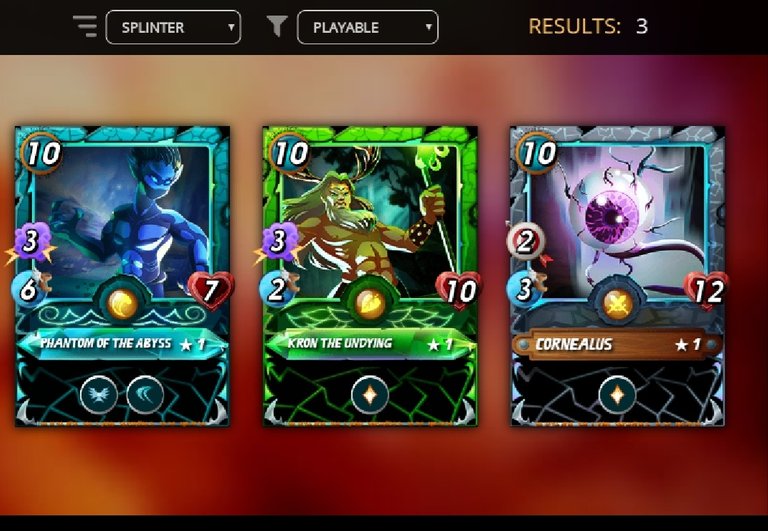 Had a few more Untamed legendary monsters, those you no see have met their forger.


PEACE!!
---
---
Posted via Steemleo | A Decentralized Community for Investors