---
I have a bad feeling. The pre-sale ends ends in 6 days, I need at least 20 Untamed packs until then, and as of composing this article, I still had 3 more until my goal is achieved.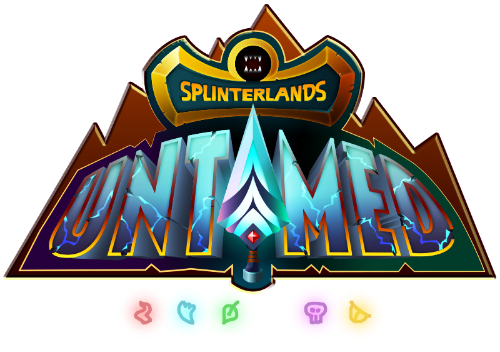 ---
History repeats itself, if that's any indication, then packs will start disappear 2 to 3 days until deadline. Not sure whether that's how this pre-sale thing will go, or if there will be a newer character to unlock in a newer phase but, I have a bad feeling. Certain precautions needed to be taken.

Therefore, I present to you, my latest stakeathon. A marathon of monster burning at the stake to mine more crystals, not to confuse with my regular stakeathons, which consist of collecting dust need be in order to mint more power.

So, on a stakeathon I went. 0 to a 💯 real quick, I jumped from 1200 DECs to 2700 DECs in seemingly an instant, only needing a mere 1800 and peanuts if I were to add another pack to my collection. A few battles more battles and, success!

Hence, 18 packs down, 2 more to go, 6 days left!


Dear Splinterlands whales, please don't do anything harsh until I've my reached my goal. Ok? Ok, thanks!


Daily Dividends:
Thursday's:


For this quest, I was given a Death challenge. Urgh, I'm getting tired of saying this. From here on, unless stated otherwise, assume I crushed the quest and some skulls in the process and in record time too. Thank you!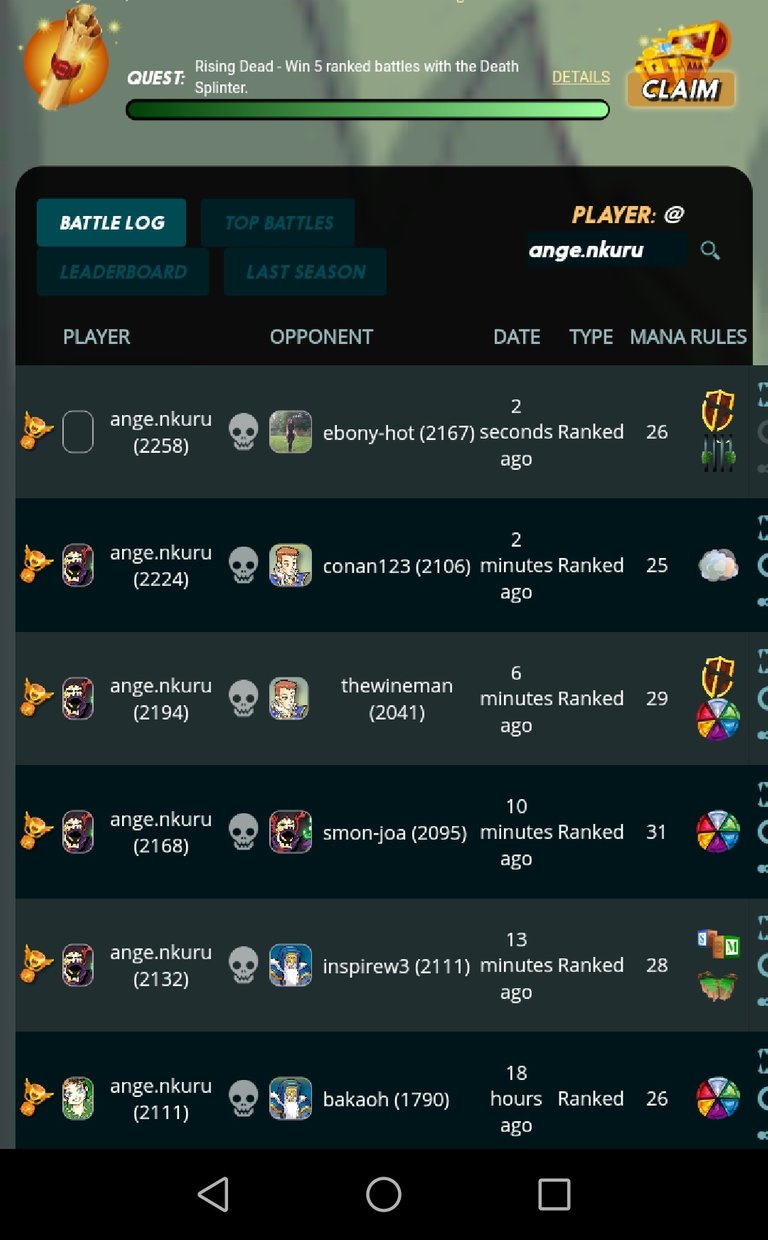 Yesterday's:


At first, I was assigned the Life quest. As you I do, I switches quests on the spot and was given the Earth one. I was bit bummed at first as Death and Water are my favorites but to my pleasant surprise, I finished in just a few minutes, only losing, 1 game!

Today's:


Well this is one didn't go smoothly for me. Not one bit. It took me some time to get my first W but after that, I just won all my fire battles until I was left with only one.

I literally spent the next 2 hours trying to finish my mission. Unwilling to give up though I was already half asleep and barely conscious, I kept at it.

From 85ish % to 62% ECR, from the mighty 2500s in rank to the 2309s(at one I believed I'd even sink below 2200), you can imagine how frustrated I was. Tough times, but at least, when I was finally over with, I was rewarded with a golden common, a golden Goblin Mech.

it was immediately purged during my stakeathon but nonetheless, I got it! Fingers crossed tomorrow's quest will be much smoother.

PS: I couldn't post the screenshots of my rewards because my internet sucks big time! After an hour trying to upload just 3 freakin pictures I gave up! Guess around these parts you can only have a super cheap, slow but unlimited connection or an expensive one, that's very limited but super fast.

Quite the dilemma indeed, and they thought the blockchain trilemma was a novel concept. Smh


Anyways, that's it for this edition, credit for the graphics goes to flauwy and the steemmonsters team. And yes, this was a freewrite, mostly.

PEACE!!

---