This season is going really well. I have not missed any of the daily quest yet. We still have 8 more days before the end of this season and I'm already in Gold III league. It is going to be very easy this time to reach the usual Gold II league. As I have reached the Gold III league soon this time, I'm able to grab 6 reward cards per day for completing the daily quest.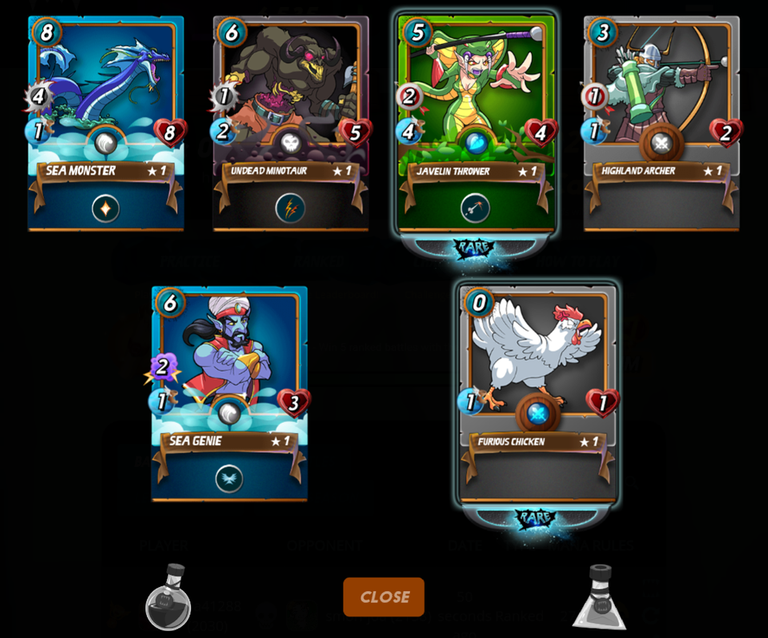 I received the above quest rewards today upon completion of the daily quest. Compared the past few days, I noticed that the rewards were little bit decent today. I received two rare cards today. All other cards were just the usual one. It is going to be only helpful during the upgrades.
I have already got used to this Chicken card and have been using that regularly in my battles. I have to admit that the card is really very useful. The reason is because sometimes it stands as a tank for sneaking monsters and at least holds one attach to safeguard the next monster. It is a good strategy to use that card in battles.