Kinda
I did buy steem few times, but it is a bit complicated to get to steem here, and you have to go through bitcoin or similar. And you need to buy "bigger" sums. You can't spend few $ a week to buy steem. In my head i always had an idea of buying few steem per week. Today i did not buy coffee, i buy few steem... Few days ago i seen a post from @ackza of buying steem with paypal. Well not really steem but :) it is an option that i was not aware is possible. Buying packs on @steemmonsters through paypal and selling cards on the market for steem. So an option to buy steem for 2$ through paypal sounded interesting.
Decided to give it a go.
I had an idea to sell pack by pack and see what would the price of steem would be when i sell those 5 cards and divide steem that i got with that 2$ that i payed.
After the first pack sell i got 3.094 steem so the price of steem was around 0.65, not really great. With the next one i was near the price that you can get it on the market.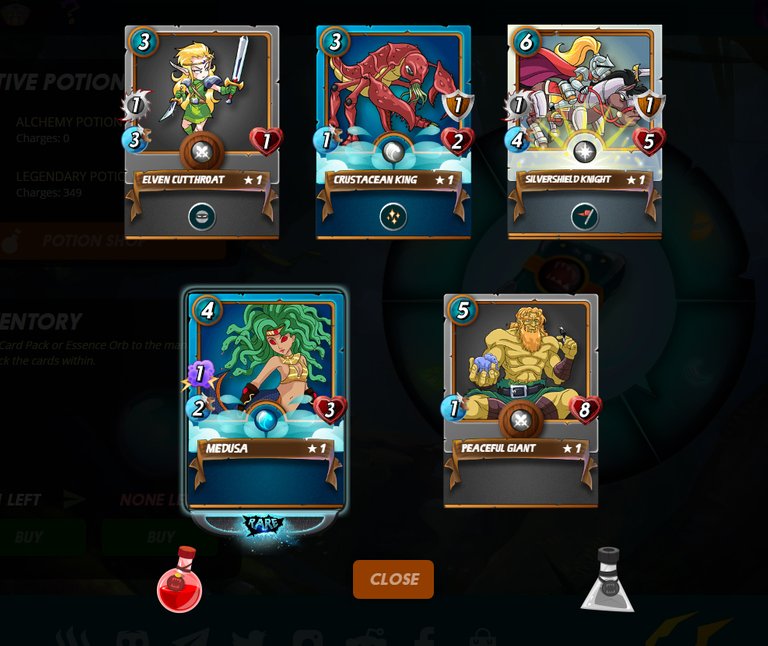 After few days of doing it, i seen that a lot of it is luck of what cards you got so i stopped calculating :D
Yesterday (or today early in the morning) i finished playing a tournament ( i did not play for ages) and after that i decided to spend my 2$. And this is what i got: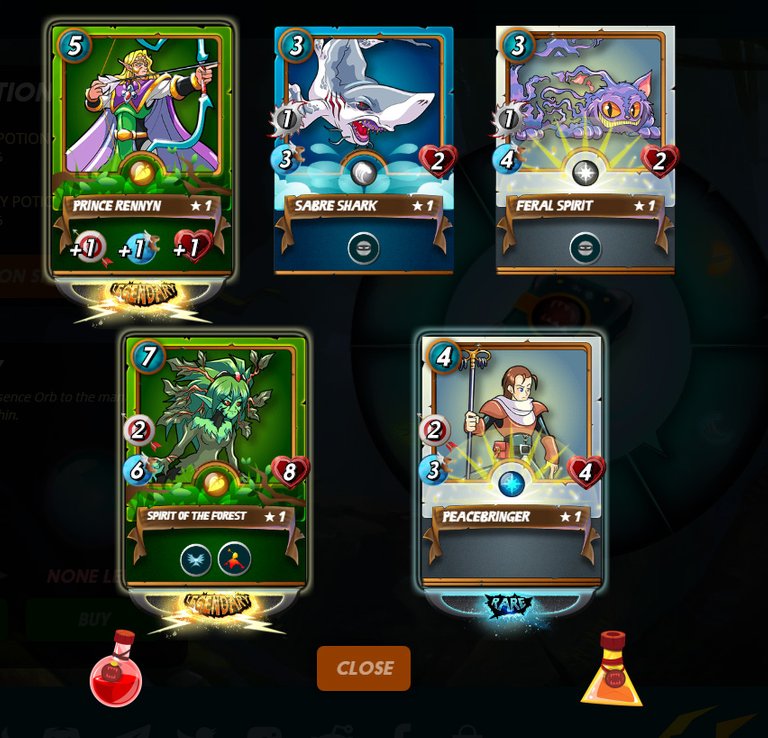 You can imagine i was happy with what would be steem price when i sell those :D i know that it was just a dumb luck but now i can buy some more and know that my average steem price is below the actual price :D
This is much easier if you don't play @steemmonsters, because now i have a hard time selling some cards, i want to keep them :D
So you can buy steem through paypal, kinda.