Hy friends, how are you guys doing today. Thanks so much for stopping by today am so grateful you stopped by to check on my post. You are highly welcome to today's splinter land quest report.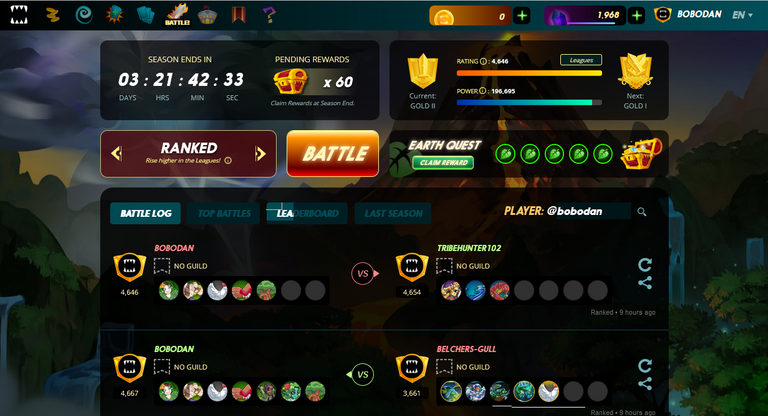 More games are still going down at the moment in the splinter land game, as we all know the season is coming to an end very soon. Am really not excited with my current league at the moment because am still at the Gold level with just 60 boxes of rewards for the end of season game.
At the moment all I want to see is pushing myself to the Champions league, I lost lots of points as a result of my expired cards and it cost me so much. Pulling myself back to the Champions league is really not going to be very easy at the moment because there are lots of points to cover before I get there.
Today's game was with the earth splinter card, I suffered only 2 defeats before completing my quest today. And I got my few rewards after completion.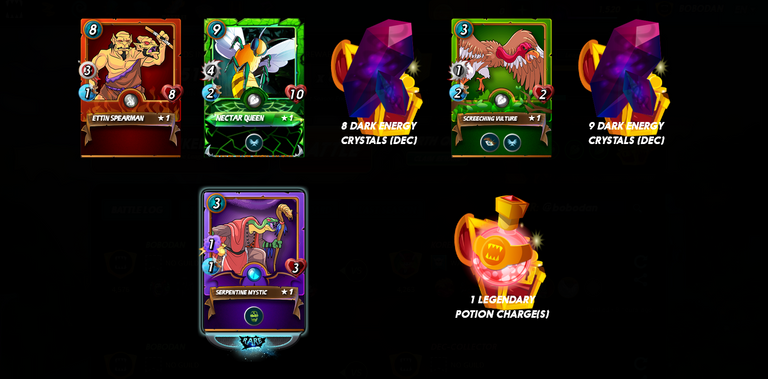 Thanks so much for reading my post today I am grateful you read this. Until I come your way again tomorrow I want you to take good care of yourself and your loved ones at all times. Continue to stay safe at all times, and don't forget to help those who need assistant help them the little way you can. Bye for now.