}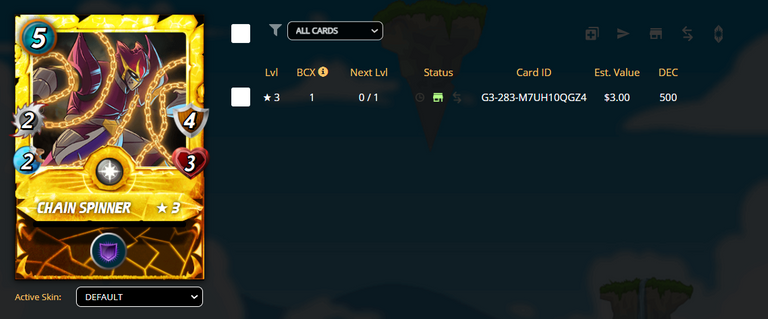 Got this new Chain Spinner rewards card today. I'd been moaning about the rewards being pretty bad for the last couple of seasons so it is good to get a nice new gold card.
I've put it out on sale as I'm looking to buy some Legendary cards to improve some of my lesser used decks.
Also decided to promote to Gold league as playing for the rewards is insane. A win moves me up 2 - 5 ranks and a loss can move me down something like 40 ranks. Takes a ridiculous number of wins in a row to just stay afloat.