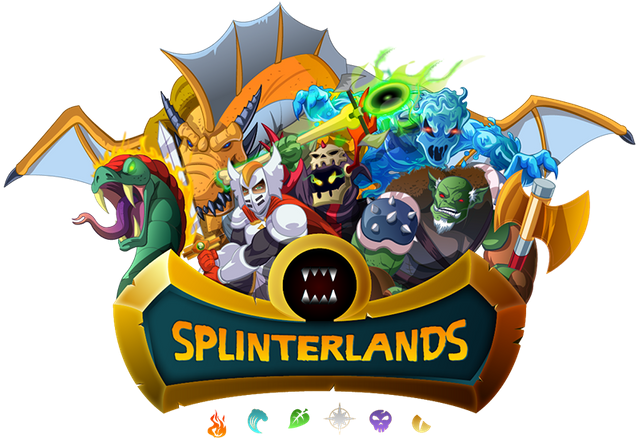 Hi,
First and for most I would like to thank @qurator for the creative and initiative Monday mission to all steemians I am glad every week we have a mission to fulfill and commit our duties as a fellow user of steemit.com.
So here I am again sharing my Monday mission why I join Steem Monster(Splinterlands) Honestly I am playing splinterlands a few months ago by using the @teampossible accounts but I still don't get it how to play. Afterward, I keep on battling the monster while snaking other techniques on how to play the game. Eventually, I learn step by step how to play the game but I never won the game LOL! but it is ok I know everybody at the first level encounter these issues. I am happy because I am a member of @teampossible discord server and the people behind the sense @simplymike, @cicisaja, @johndoer123, @davemccoy these people help me how to play the game and guide me how to manage the troops into the battle.
Actually I am the biggest fan of online games like RPGs, and Rose, and many more online games. But splinterlland is different than other online games I played because splinterlands is the best online game I ever play not just the earnings but all the techniques and strategy are in there to win the battle. Splinterland also uses for investment, not like other online games is not. Steem Monster is the coolest game in the whole world I played.
After a week, a Month I played splinterlands using the @teampossible account until one day someone is a good heart to share what he has and on the game and @cicisaja ask me to message this man to get my own decks on splinterlands And I am not losing my time to ask @kaisergunzz for the said codes.
After a long way of chat @kaisergunz given me the code and redeem it. I am happy because of all the sacrifices I made in the game there was a perfect result I received and that is I have my own decks on splinterlands and thank you so much @kaisergunz for the good attitude that you showed to us especially helping the community member to build our own decks on splinterlands.
The real game began after I have my own decks. I claim my first bronze rewards, I win more battles and I play as I can and leveling my cards to getting stronger I collect more cards to my future investment. And I am waiting for the untamed to launch just like @simplemike said just wait to the untamed to buy some pack and wait by the way @simplymike gift me a lot of cards I almost forgot to thank him/her before I end this content I would like to say THANK YOU SO MUCH @TEAMPOSSIBLE for the wonderful membership on the server may the success bless as all to the brighter future thank you and have a nice day to all.
Thank you