| EN | RU |
| --- | --- |
| Today I have a formal working day. Frankly, going to work on Saturday is not the greatest pleasure. But, and work on Saturday is much less. So, it was a sin to miss today's tournament. In the tournament, I managed to reach the 1\16 finals, where I lost @jacekw. I admit, participating in tournaments without constant practice at the highest level is becoming more and more difficult. | Сегодня у меня официально рабочий день. Признаться честно, идти на работу в субботу не самое большое удовольствие. Но, и работы в субботу значительно меньше. Так, что грех было пропускать сегодняшний турнир. В турнире мне удалось дойти до 1\16 финала, где я проиграл @jacekw. Признаюсь, участвовать в турнирах без постоянной практики на самом высоком уровне становиться все сложнее и сложнее. |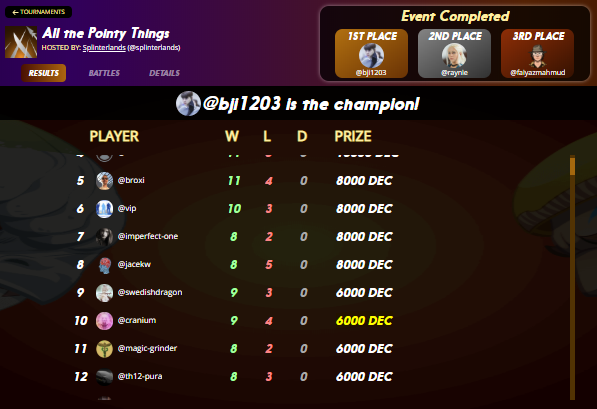 Appreciate life. Good luck to you.
Цените жизнь. Удачи Вам и добра.