| EN | RU |
| --- | --- |
| If every STEEM user duplicated their articles on Tweeter and other social networks. We would not have to explain to our friends for so long that STEEM and STEAM are completely different things. I began to duplicate my articles on tweeter, tomorrow I will add reddit. Join now, it's time to tell the world what STEEM is. Our work is an excellent capital investment in the future value of STEEM. | *Если бы каждый пользователь STEEM дублировал свои статьи на Tweeter и другие социальные сети. Нам бы не приходилось так долго обьяснять своим знакомым, что STEEM и STEAM - абсолютно разные вещи. Я начал дублировать свои стать на tweeter, завтра добавлю reddit. Присоединяйтесь, пора рассказать миру о том, что есть STEEM. Наш труд - отличное капитало вложение в будущую стоимость STEEM. |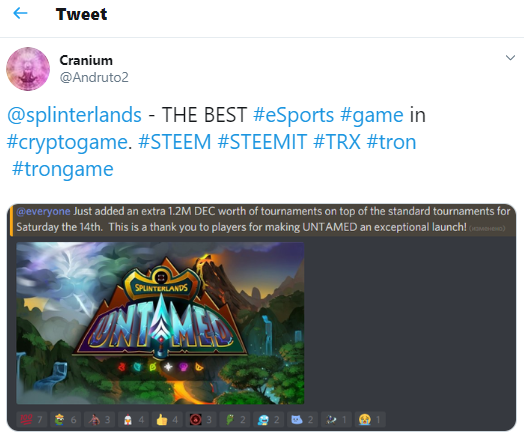 Appreciate life. Good luck to you.
Цените жизнь. Удачи Вам и добра.