| EN | RU |
| --- | --- |
| Today I managed to find some time at work to participate in the tournament. As time has shown, it was not for nothing that I did it. Getting prizes is always a pleasure. | Сегодня мне удало найти немного времени на работе для участия в турнире. Как показало время, не зря я это сделал. Получать призы всегда приятно. |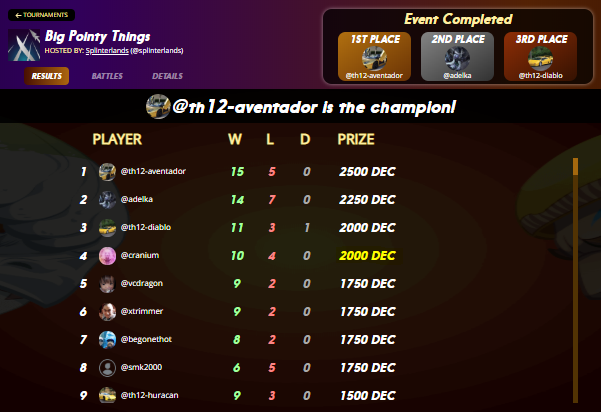 Appreciate life. Good luck to you.
Цените жизнь. Удачи Вам и добра.