| EN | RU |
| --- | --- |
| It is very nice to spend a few hours in the tournament on the day off and get good rewards for it in the form of prize payments for prizes. Happy New Year to all the players and wish them many victories. | Очень приятно в выходной день провести несколько часов в турнире и получить за это неплохое вознаграждения в виде призовых выплат за призовые места. Поздравляю всех игроков с Новым Годом и желаю всем множества побед. |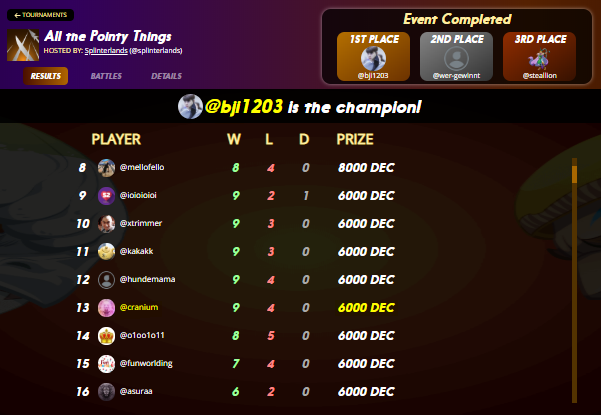 Appreciate life. Good luck to you.
Цените жизнь. Удачи Вам и добра.