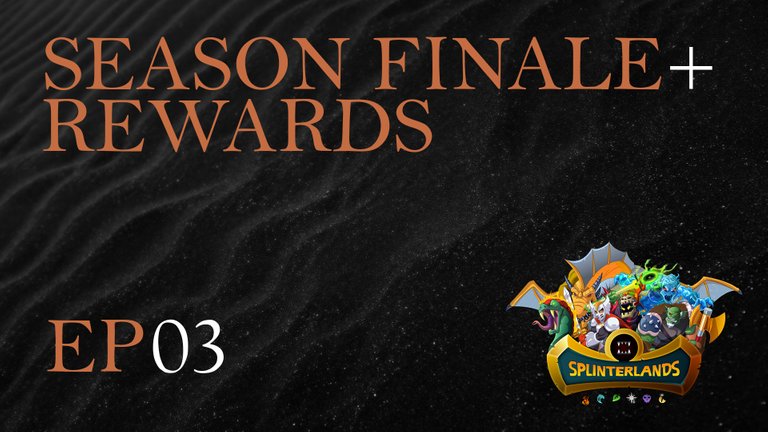 Welcome Back Steemians,
to the third episode of my Ranked And Tournament Gameplay-Series. These posts always come with an upload on my d.tube channel and now also its' respective integrations of the @battlegames and @steem-ace tribes, which I fully support and am currently curating with my staked tokens.
In today's video though I would like to talk a litte bit about what has happened in this season that has just ended a few hours ago, while the main attractions of course are the seasonal rewards.
Do you prefer a quick read-up and take a look at what was in the seasonal rewards?
Alright, just keep on scrolling then :)

If you have followed my previous posts you probably know that I have just recently started playing when the previous season was about to end. So far I have been really enjoying this refreshing experience of investing, playing a fun card game and also publishing content related to that :)
I have started back in Silver League after achieving Gold I for the last season. Since then my goal for this season has always been to reach the Diamon Ranks. As you can read in my previous post, I did so after an amazing run during my last session of playing.
The 10 Extra Reward cards are quite nice and here are the results:
---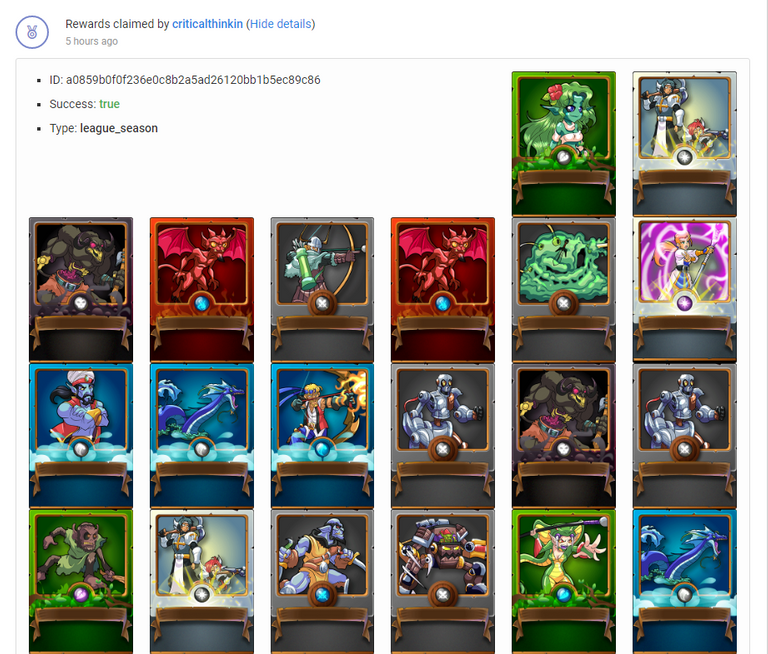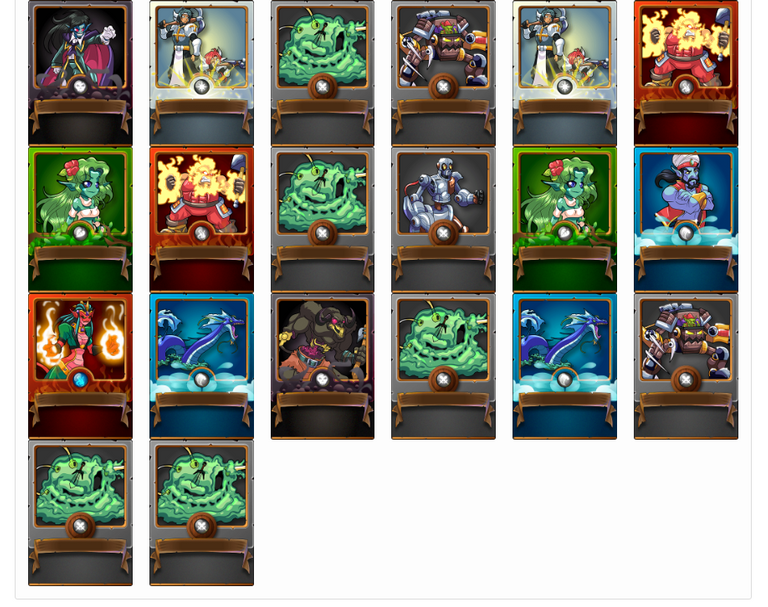 Nothing too amazing, but decent. I'm kinda glad though that I didn't rent out any cards for this result. Haha! :D
Let's hope we can get some better results in the next seasonal rewards.

I'll catch you all in the next episode which will proably be a new episode of the Statistical Series ;)