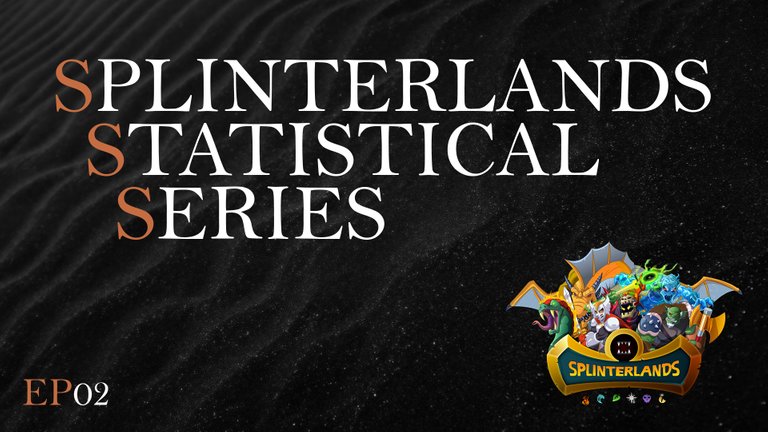 Welcome Back Steemians,
to the second edition of this ongoing series that I call SSS, short for "Splinterlands Statistics Series". In these recurring posts I will share my passion for investments, calculations, tables and statistics in form of my personal investment statistics in Splinterlands.
If you want to read up on what this series is about and what I'm trying to achieve with this, you can do so here.
Tournament Statistics - Week 1
It is time for me, to present to you the data of the first week of playing Splinterlands tourneys. As I have previously reported in my posts this week, you might have already noticed that I have achieved 2 wins and some good scores. This is also represented in the transactions received by @steemmonsters:
---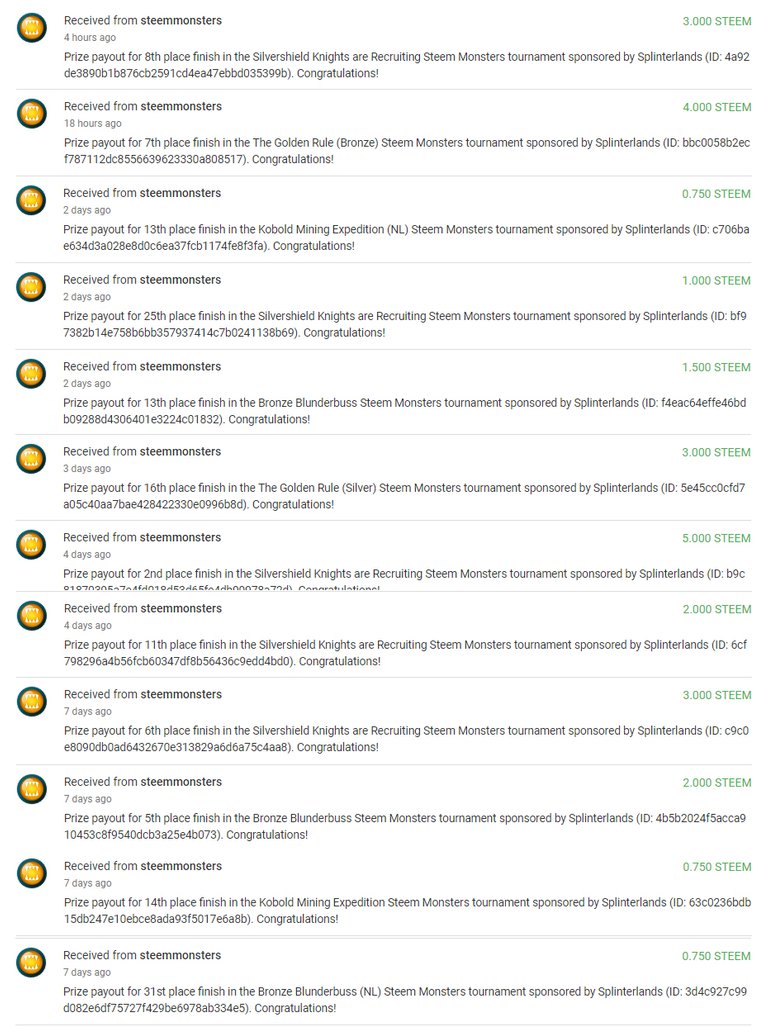 Overall this sums up to 24.65 STEEM. Here is a table that I use to track the results from now on and convert them (also other token wins from tourneys) into fiat:
---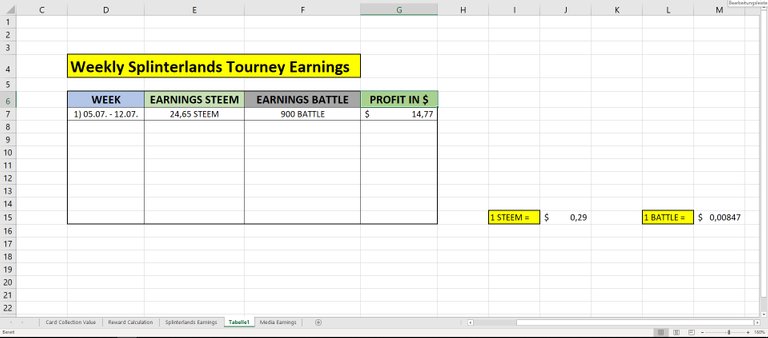 ---
As the price fluctuates a lot downwards these last days (unfortuantely), I will try to adapt the price used for calculations for the next episode.
I'm quite proud of myself for having achieved such a good result, with not even many tournaments played in numbers. 14,77$ is not much, but when used to further invest or grow your online presence it is still useful and might even go up when the STEEM price finally recovers or rebounds a bit.
Planning to be a more effective curator for the @battlegames chain in the future, I used the 900 BATTLE I received so far, to stake my account and give back some to other content creators. I'm hoping to grow this number in the near future, so that I can become more effective at doing so.
I'll catch you all in the next episode ;)