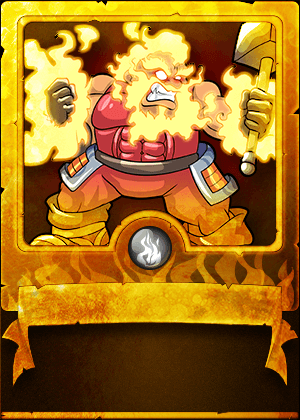 In declaring that cards that are used exclusively in league play or exclusively in land/crafting The Splinterlands have essentially doubled the utilization of cards overnight.
Those that have held cards from the first alpha production up until today now have an additional utility for each card. If a card is used in league play it isn't available to work your land, and vice-versa. Until now cards were held as speculative tools and for practical returns in league play rewards, tournaments... and that was about it.
Now including summoners and monsters needed to work each plot the cards have now doubled the need to keep additional cards beyond a given player's "competitive deck." Being a very resilient and stalwart crowd as a whole Splinterlands card hodlers had value in renting them out via PeakMonsters, delegating personally, or listing them on the market, or just hanging on to them for future potential use down the road. But now there will be a ticking time clock for when the game has lands ready (as of now ETA late 2021).
This momentous swing in value will create scarcity over time that will be shocking to many especially if there is any kind of net growth in game users over this time.
Consider a buyer of 100 plots needing 100 summoners and the correct corresponding set of monster cards to go with these summoners. Also consider they are of the right level, regular or gold foil, and how many are readily available as a supply at the given time. If the land function were to begin today the game wouldn't have enough summoners to even occupy every plot of land. So the next series and continued new cards in reward/promo are going to factor in big on the ongoing production of filling out this dynamic.
The great dynamic created is that the highest level of created items depending on how higher level and/or series and/or foil effects very likely will create scarcity in the best of what the land and crafting will have to offer.
Without question by adding additional utility with the cards will create scarcity within multiple universes of competition in the game. This land dynamic will also create a game that is far less predictable as it can be seen today-- which is "light years" beyond apparent in predicting a result before the battle has even begun. Now, I challenge you to imagine a game with several more rule sets, several more new cards and abilities, and then exclusive tokens that have effects on the matches that we don't even know.
Overall this change has put us all on a very similar position as to when Alpha cards were first created without abilities or stats on the cards. And that is a very overwhelmingly exciting thing for a two year (plus) holder of Splinterlands cards.