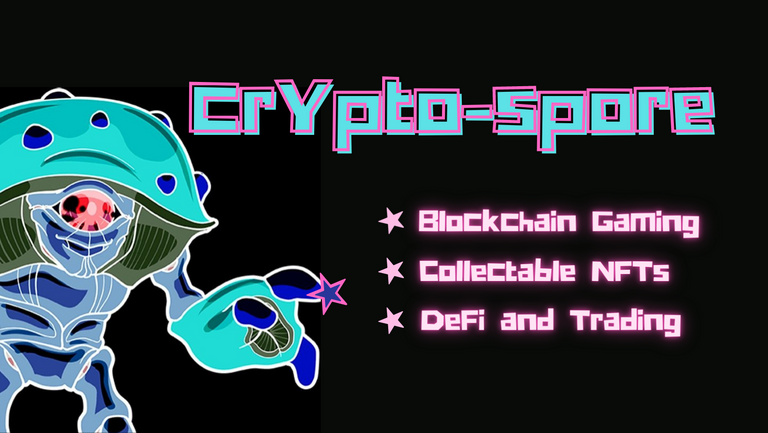 Hey everyone,
It's been a long time since I've posted anything here. For anyone who has been following this blog since earlier, thank you for sticking around! To those of you new here, welcome! Let me know how you've all been doing and what new projects you're involved in. Also, if you scroll to the bottom of this post there are some links where you can connect with me elsewhere.
Although I haven't been very active on my Hive blog I have continued to participate in blockchain gaming and have gotten more involved in the NFT space as well. Still just exploring and trying to figure out what works best for me and I'm going to continue sharing what I've learned with all of you in the hopes that you can also benefit in some way.
~ Jeremy "Crypto-Spore" Crow
Standard disclaimer: Please don't take any of what I say here or elsewhere as financial advice. Think of my content more like your eccentric buddy's opinions. Some of the links here may contain a referral code. In those cases I will usually receive some sort of benefit, at no cost to you, if you use these links to sign up to any game or service. This is an easy way to say thanks and support my blog if you find the information I've shared valuable.

What I'm Currently Playing
Probably the most relevant update I can give in a quick format is to tell you what blockchain games I've been playing these days.
These are the games that I'm currently focused on. My upcoming posts will be guides and updates on these games as well as other blockchain related topics such as DeFi platforms and I might get into some trading updates as well. If that sounds good, I hope you'll follow my blog here on Hive and connect with me on my other social media platforms!

Connect with Crypto-Spore
If you're interested in connecting with me elsewhere:
Hive Blog:
hive.blog/@crypto-spore
My Website:
www.crypto-spore.com
Twitter:
www.twitter.com/Crypto_Spore
YouTube:
www.youtube.com/channel/UCJndBuZ3aoAjqDDzW_IbJ8Q