It's a pleasure to be able to be here today.
With so many people who share the same ideals, in the same place at one time. I couldn't be much happier, while surrounded by this amount of inspiration.
Watching as friendships grow into partnerships, and seeing people who were once in the dark, move in to the light. That is what drives me, and that is the true spirit of Intrepreneur. This is a community for entrepreneurial people who are here to help others succeed, and who might also need some help too.
My beautiful and beloved wife @munkiioh, along with myself, have spent countless nights sitting up and wondering, "how do we help people without having to do all the work ourselves?".
One night, less than 2 weeks ago, it finally just made sense. What better way to help people, than to bring them together specifically to help each other?
What makes a community strong has much to do with the support offered from one member to the other. This is the foundation for our vision to evolve into something much bigger.
Being my own boss has always been as easy decision for me. I'm creative, and very passionate about certain things. Once I have become genuinely interested in something, I find it much easier to remain focused. No matter what gets in the way, I won't let it stop me..
It is often the strongest people who have failed the most times. Being disappointed is what drives many of us to do greater things with our lives.
I will keep trying, until everything I am working for becomes a reality. I won't give up because I know that every failure only brings me closer to success!
I would like to invite everyone who has not yet joined us, to do so.
Our community a warm and welcoming place, with several members who are ready to help out. The entire Intrepreneur community is here to help YOU succeed. Our objective is not only to help you be a success, but also to provide a safe place so that entrepreneurs of all kinds may come in and feel at home, anytime.
Using the #int tag has been enabled so you may now use it and also be rewarded in INT when your post is upvoted by a user with INT staked.
Our front end (https://intrepreneur.life) will be up and running as soon as we can collect a little more funding. (1000 ENG)
Thanks to some incredible promoting from our community members, I think we can pull it off rather soon if we all work together to make it happen!
Get your very own INT on the Steem-Engine market! Remember to stake it!
Raffle deadline extension
I am extending the deadline of the raffle for 3 days, due to the airdrop happening, I feel like I need to re-do the amount of entries you get per STEEM/INT/ENG.
Some people sent in 10 STEEM, and as of right now you can get a little over 200 INT for that price, I just don't think they would be happy to figure that out that they could have had several more entries for the same amount of STEEM/ENG.
It's my fault for doing the raffle before the airdrop, and the only way I can think of to make it right is to give people more time to enter, since I will be adjusting the amount of entries you get to a higher number per STEEM/ENG.
Raffle Entry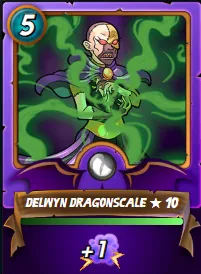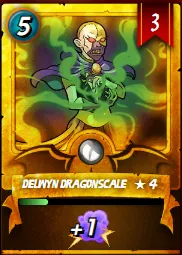 To be entered into the raffle:
Send any amount of STEEM / ENG / INT to @crystalhuman (no memo needed)
1 STEEM or ENG = 20 Entries.
1 INT = 1 Entry.
The Maxed Summoner Raffle will end on Thursday, July 16th, 2019 at 5:00 PM Eastern Standard Time. (17:00 EST)
Sorry for the delay, but I truly feel like this is about the only option I have to make things right.
If you do not agree with this decision, let me know in the comments and I will fully refund your entry.
Feel free to share any suggestions, thoughts, or concerns you may have about Intrepreneur here in the comments, or in the #suggestion-box on Discord.
Follow @crystalhuman and @intrepreneur for informative updates regarding the INT community!
Thanks for taking the time to read this post, your support is helpful in more ways than you might imagine.