Hello, beautiful and amazing people. I hope you are all doing wonderful today!
It's Thursday in Japan, and you know what that means? That's right—it's time for the Steem Monsters and SBI giveaway!!
---
To win, I require three things.
1. Tag a friend who you think will enjoy having the change of winning a free Steem Monster card or some SBI.
2. Say which prize you want: the Steem Monster card OR the share of SBI.
(If you pick the Steem Monster card, write down your Steem Monster name. Chances are it's the same as your Steemit name, but some people are using alt accounts to play the game so I'd like to be sure.)
3. Write a comment.
That's it! What to comment? Ah, now there is the question. To find that out, keep reading :)
(Psst—read this entire post carefully! Everytime I hold these contests, most of the commenters don't actually read the post and as a result don't comment with what they are suppose to. I put this warning in every time, but the majority of commenters still always ignore it and comment the wrong thing. So I say again—read carefully!)
Today's Prize: Sea Monster and 1 Share SBI
Please tell me what you want: a share of SBI or this great Steem Monster card.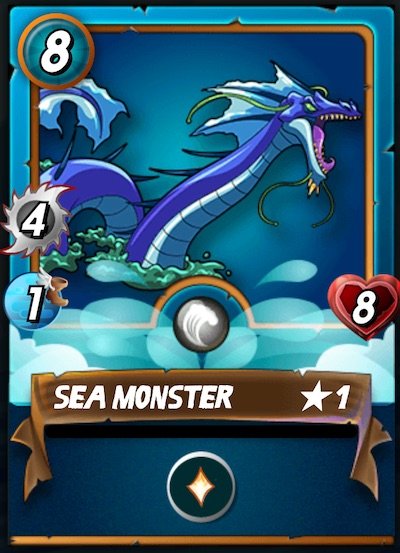 (What's SBI? See @steembasicincome or here)
Rules—What to Comment
Today's comment: Do you like fireworks?
Every one who comments following the rules will be added to a random drawing for the card or SBI. I will sort the people who want SBI and the people who want the Steem Monster card into two groups and then do random drawings for each of them.
I am adhering to the @ContestKings rules, meaning 👊 No Upvote, No Follow, No Resteem required. Any or all would, of course, be very much appreciated, but that is completely your call and not required to win this contest/giveaway.
End Date
7 days seems a good time limit, so we'll go with that, making the end date Aug 8.
That's it. Good luck!
---
Results of Previous Contest
Still here? Great. Here are the results of the previous giveaway.
Using the random comment picker at https://pick.esteem.ws, the winner is:
@doggodfroglog wins 1 share of SBI!
@obelus wins the Silvershield Archers SM card!
Congratulations!
---
Don't have Steem Monsters? You can my referral link to sign up.
❦
David LaSpina is an American photographer lost in Japan, trying to capture the beauty of this country one photo at a time. More?
If this blog post has entertained or helped you, please follow/upvote/resteem. Also, consider a small donation. Even a little helps.
BTC: 1Gvrie5FDBNBb6YpGBiaTvA5AyvsP814BN
ETH: 0x2Ce5c2b5F3f1a888b50A7bA9002E4F742784dF9c
LTC: LUVLvatsFqCubrJAVmCNQaoUdFAdnUCysU
BCH: qrzdazep5xfxax0ydppun89cxfts2vup9q4wnfn025
EOS: gyydsnbshege
Tron: THNbSGNMkWjdnTniRqMuEfc9vkdszWas8o
Thank you :)