Nothing super fancy, but I am still digging the fact that I am earning while playing an online game!
Estimated Today Value = $0.55
I pulled 3 rare cards and 1 epic card.
I am maxed out at Goblin Mech and Mushroom Seerer, so these two cards are going to market or being combined to rent out. Not sure yet!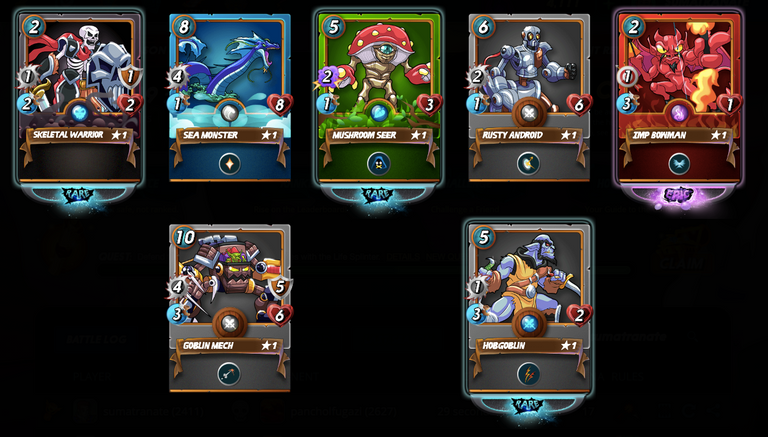 Just waiting for a legendary or gold foil to come my way!
I want to hear from you.
What card do you want to see in your daily reward reveal?
See you around!
@SumatraNate