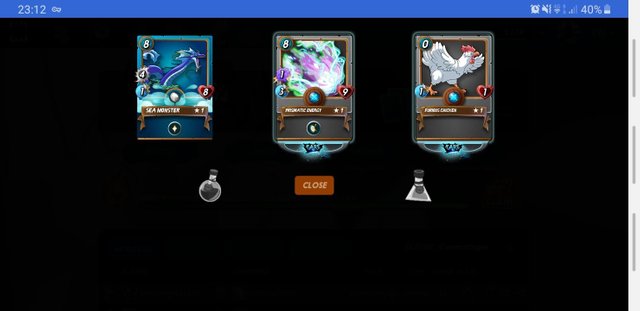 Hey guys!
Despite all my business this day, I managed to steal some time to finished a Daily Quest. A real good feeling for me!
As for the daily quest rewards, you could see, it's only 3 cards. Sadly, the rewards was decreased for lower tier, which kinda bummer, but we don't have any choice 💁🏻‍♂️
I realized, I ended up a step lower in last season compared to seasons before. I determined to make up for it now!
Hope you enjoy your day too!
Cheers 🍻