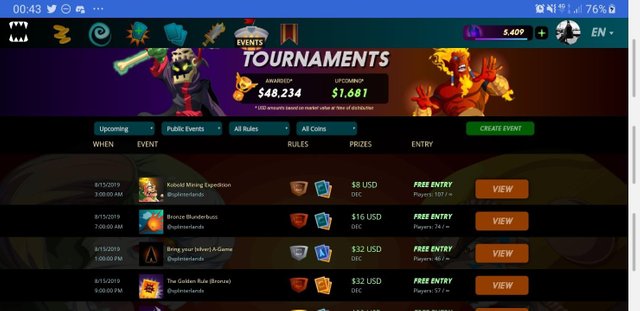 Splinterland Tournaments
Trading Card Games would be boring without regular Tournaments or events which bring players to test the prowess of their beloved decks.
Splinterland have tons of events and Tournaments, everyday new events created and hundreds if not thousands players participate!
This Tournaments sports generous rewards, until now Splinterland has paid almost $50K prize to players!
Every week thousands of Dollars awarded to winners of Tournaments.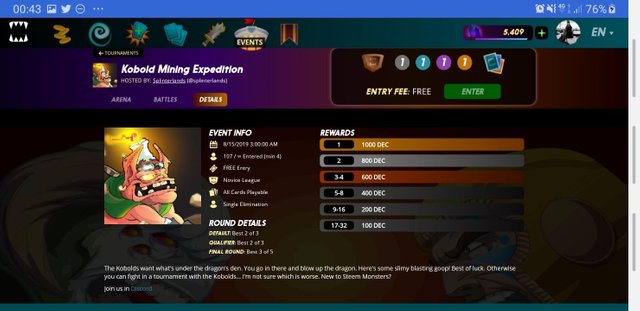 Tournaments Types
There are two types of Tournaments. The first is the Official regular (or event related) Tournaments hosted by SteemMonsters/Splinterland itself.
Splinterland Dev Team contribute to this Tournaments from Splinterland Market Revenue (5% from every sold card on the platform).
Bless their generous soul!
Second is custom (which may be created by other key players or Tribes or groups) with prize pool coming from their contribution.
Both tournaments are great! Give it a try!
Tournaments Entry Fee
Yeah, some Tournaments set a number of Entry Fee, starting from as low as 50 DEC to a few Dollars.
But, the majority of Splinterland regular Tournaments are Free Entries!
Custom Tournaments may demand specific token (from their Tribe/Group) for Entry Fee.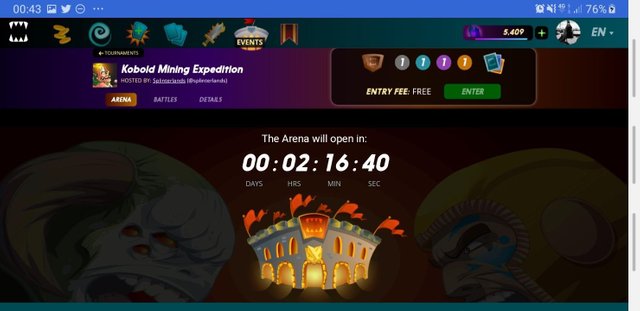 Entering a Tournament
When you decided to enter a tournament, click the picture or the title of that Tournament from the list. You'll be taken to the details page. There would be a short brief about the Tournament's rules, such as League Tier, Cards restrictions etc.
If you agree with the rules and ready to proceed, click the Enter button (top right).
Pro Tip:
You need to 'check in' to the arena 15 minutes prior to start time, if you fail or miss it, even by a mere second, you lose your seat and your designated opponent will win by walk out.
So, when you just Entered a Tournament, there would be a pop up asking if you want to put that schedule on your calendar, do yourself a favor, do it!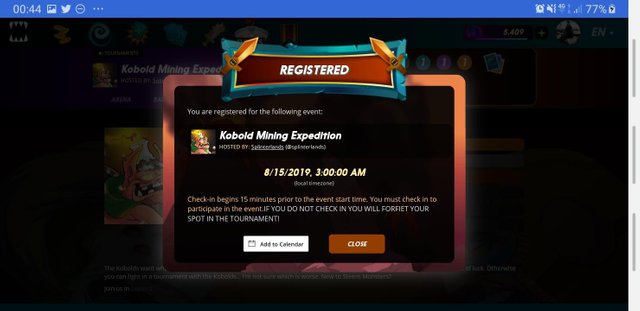 Afterall
Don't put too much pressure on yourself, this is a game, you should enjoy it!
Cheers 🍻