Hey guys, how the hustle going? 🥴
I was very busy lately, and the project keep piling works on works for me. It's hard to find some time for playing casual games as I usually do.
But, I just finished a daily quest (which took me 3 days to complete it!) 😂
I think Steemmonsters folks getting tougher now, it's mid season and I still crawling on Silver II.
Here is my daily quest Reward: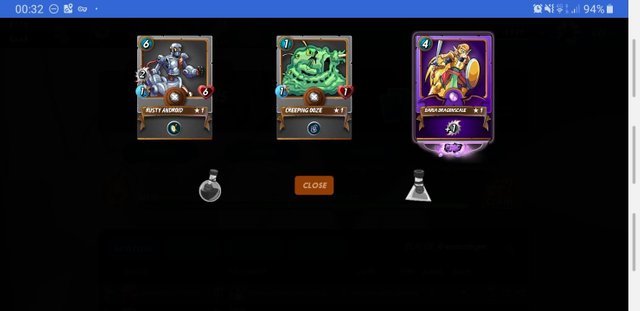 Well, since the latest update, reward cards for lower league got cut and decreased. I only got 3 reward cards for this 3 days fight 😅
But at least, I got Epic Summoner card! 👌
That's it folks, thanks for stopping by.
And as always, cheers! 🍻